| | | |
| --- | --- | --- |
| | Discipline-specific links | Announcement Archives |
| | | |
12/30/08
A MUST READ: The End -- from Portofolio.com, by Michael Lewis; my thanks to Mr. Joe Byerwalter for this link
NOTE: The language is not appropriate for kids.


The Smart Way to Study -- from UC San Diego, by Inga Kiderra


7 Things You Should Know About Lecture Capture -- from Educause

5 Exciting Things to Look Forward to in HTML 5 -- from the Read/Write Web

12/29/08
Using the "Bible" as the Ultimate Electronic Textbook Template -- from A Piece of My Mind, by Scott Floyd -- which links to youversion.com:

Stop The Presses … [Digital Daily] -- from All Things Digital by John Paczkowski

The state of e-learning, 2008 -- from Tony Bates

State of the blogosphere 2008 -- from Derek Wenmoth

Futurist Top Ten for 2009 and Beyond -- from the World Future Society


The reality of virtual schools: A review of the literature

Technology changing how kids learn - Wyoming Tribune-Eagle -- from Educational Technology
When Chris Black wanted students to see the school their Christmas pen pals attend, she chose a mouse instead of a map to help her. Using a Web site and downloaded program called Google Earth, she quickly found Jacksonville, Fla., and zoomed in on an aerial view of the students' school there. She projected the image from her computer onto a SMART Board so her third-graders at Anderson Elementary could see the school whose students sent a Christmas letter. She also found an image of Anderson Elementary and displayed it on the SMART Board as well.

Tips for Photographers for Working with Web Designers -- from Digital Photography School


A World Enslaved – link from Miguel Guhlin, by E. Benjamin Skinner
There are now more slaves on the planet than at any time in human history. True abolition will elude us until we admit the massive scope of the problem, attack it in all its forms, and empower slaves to help free themselves.

Ultimate Portable PC Troubleshooting Guide -- from Miguel Guhlin
Miguel states, "...what a great article that outlines a list of programs to use for a variety of problems you'll be sure to encounter when working on someone else's (e.g. your brother-in-law) Windows computer (uh, the best solution is reformat and load UbuntuLinux)."

Studio4Learning -- from Miguel Guhlin
"...www.studio4learning.tv is a library of free middle & high school plus freshman year college tutorial videos. Over 1600 video clips on all core curriculum topics."

Q: And what do you do? A: I'm a cloudworker -- by Janet Clarey
"The way I see it, you've got two types of information workers at your organization. You've got 'cloudworkers' who will define what they need. They won't feel the need to rely on you. They won't limit their professional development to what you provide. They will use the tools and technologies that fit them. They will develop (and have developed) their own social networks. Their identity and content is 'out there' in the cloud. 'Here I am and here's what I've got to offer.' This means learning anywhere at anytime. In a house. With a mouse. In a box. With a fox. Here or there. Anywhere."

Separating Real From Fake on the Internet -- from the New York Times, by Jenna Wortham

International Society for Technology in Education

Digital Storytelling with Web-based Tools

Microsoft weighs pay-as-you-go computing -- from CNN.com's Technology section
Microsoft has applied for a patent on metered, pay-as-you-go computing. The application details Microsoft's vision of a situation where a standard PC is given away or heavily subsidized. The consumer then pays to use the computer, with charges based on length of usage time and performance levels.

The Higher Education Academy (UK)
Our vision is for students in UK higher education to enjoy the highest quality learning experience in the world. Our mission is to support the sector in providing the best possible learning experience for all students. Our strategic aims are to...

Trends Shaping Education 2008 -- from the OECD
The OECD recently published a report into Trends Shaping Education 2008:

And the 2008 winners are….
The winners of the 2008 Edublog Awards are….

Studywiz (Europe)
Studywiz is a dynamic Becta approved learning platform for schools. It is a key tool in transforming education to address 21st century needs. Studywiz allows schools to meet government initiatives with the capability to link seamlessly to other systems, environments and content. Its inherent flexibility makes customisation easy and it has the potential to extend future use with specialised modules.

Studywiz is the learning platform of choice for major local authorities and schools in England, Scotland and Northern Ireland. Our UK office is comprised of a dedicated team of project development, curriculum support and technical specialists. Worldwide, Studywiz is deployed in more than 22 countries including the USA, Australia and China.

The Mobile Professor -- from the University of Manitoba & George Siemens
The internet continues to make geography irrelevant for many daily activities. Certain activities, such as banking, shopping, and information access, no longer require a visit to a physical location. Within corporate environments, companies like IBM anticipate a future where over 50% of employees are mobile without a physical office. What about higher education? While it's unlikely that traditional universities will do away with physical learning environments, many faculty members find attending conferences, conducting research, and related activities are now possible without a disruption to teaching schedules. To address the various blurring responsibilities (such as teaching an online course while simultaneously attending a conference, or having data stored on a laptop for travel as well as a desktop at the office), new mindsets, tools, and skills are required. This session will explore ways for mobile faculty to manage information, use tools for interacting with learners, and employ technologies for coping with information abundance.

A Thousand Words - Storytelling and Editing -- from lights, camera, learn! by Frank Guttler

21st Century Pedagogy -- from 21st Century Classrooms
Definition: Pedagogy - noun the profession, science, or theory of teaching.
How we teach must reflect how our students learn. It must also reflect the world our students will move into. This is a world which is rapidly changing, connected, adapting and evolving. Our style and approach to teaching must emphasise the learning in the 21st century.

Last Major VHS Supplier Throws In the Towel -- from All things Digital and Ars Technica

SMARTBoards and my 2008 Top Five List - Science -- from Teachers Love Smart Boards

12 Days of iPod touch and iPhone -- from Learning in Hand by Tony Vincent
Here's a listing of my 12 Days of iPod touch posts:

HOW TO: Use Google Reader (RSS) Like A Rockstar -- from Mashable

The 10 Key Components Of An Ideal Learning Environment And The Timba Music School Model -- from Robin Good

Group Project from Cambridge University
This youtube video shows a winning group project from computer science undergraduates from Cambridge University.

Seeing the Future in NPR's Custom News Podcast

12/19/08
IN DEPTH: iPhone/iPod Touch apps for education PART 1 -- from the New Media Consortium by Keen Haywood

T=Machine -- blog from Adam Martin, recent keynote speaker at ARGs in Charity & Education Conference
Internet Gaming, Computer Games, Technology, MMO, and Web 2.0

iPod touch and Podcasts -- from Learning in Hand by Tony Vincent

Below links are from the NDLR Modern Languages' Community of Practice
Integrating ICT into the MFL classroom -- from Joe Dale; may be more for K-12
Joe offers practical tips and advice on using ICT to enhance the teaching of modern foreign languages.


There's something going down on Facebook. Pay attention. -- from Brad Ward and Mark Greenfield

Best of CSS Design 2008 -- from Nick La

Capzels -- from Interactive Multimedia Technology blog, by Bryan Alexander
Capzles is an interactive multimedia story timeline that I found when looking for timelines about the financial crisis. Meltdown 101 was created by TruthDig, a member of the Capzles community. Capzles can contain audio, video, blog post, photos, and other forms of content. More information can be found on the Capzles website.

Tutorials re: Adobe After Affects and motion graphics -- link from William Overbeeke in the T&L Digital Studio. Also see PSDTUTS, VECTORTUTS, and AUDIOTUTS. AETUTS is a brand new site from the TUTS+ family by Envato for Adobe AfterEffects.

Web Designer Wall-- link from William Overbeeke in the T&L Digital Studio
Web Designer Wall serves as Nick La's public blog where he posts his design ideas, tutorials, and talks about modern web design trends.

N.Design Studio-- link from William Overbeeke in the T&L Digital Studio
Here, Designer Nick La focuses mainly on designing stock icons, illustrations, and beautiful CSS websites.


Un-Guaranteeing Tuition Prices -- from InsideHigherEd.com
"As college tuitions have continued to escalate, and to rise significantly faster than the rate of inflation, political and public pressure has grown on campus leaders to rein them in. Success has been sparse; a few have frozen their prices or slowed their rates of increase, and a handful have experimented with cutting tuition outright, challenging the conventional wisdom that doing so sends a message to students and families that their quality is declining."

Pawlenty wants more online ed at state schools -- from Saint Paul Legal Ledger's Capital Report, by Charley Shaw, Staff Writer
Expert says call for in-state tuition for out-of-state students for online classes is right on


U. of Michigan Buys Huge Pfizer Complex in Ann Arbor as Research Ambitions Grow -- from The Chronicle of Higher Education, by Goldie Blemenstyk
Talk about seizing the moment: Two years after Pfizer Inc. announced that it was closing its giant research complex in the University of Michigan's hometown of Ann Arbor, the university approved a deal on Thursday to buy the site for $108-million. The university plans to use the...

12/18/08
100 top sites for the year ahead -- from The Guardian (UK); link from Derek Wenmoth
Two years after we last picked the web's cream of the crop, our latest selection finds that location-based services, work-anywhere collaboration and video are prominent

35 Excellent Church Websites - Part Two -- from Vandelay Website Design by Vandelay Design
Several months ago I published 50 of the Best Church Websites, which has been one of the more popular posts on the blog. Since I published that collection I've come across many other noteworthy church sites, so I thought I would add a second post on the topic. For those who never work on church websites, these are great sources of design inspiration in general. If you do work on church sites, I'm sure you'll appreciate these as well.


12/17/08
Be sure to watch this film! -- My thanks to Mr. Glen Cahill and Dr. D. Christian for this link.
Beautifully done; don't forget to turn up your speakers.

Cool pavement-based artwork by Julian Beever
Visual trickery I say!

Performance Funding 2.0 -- from InsideHigherEd.com
One of the underlying premises of the Making Opportunity Affordable project — that colleges and universities will need to become more productive if the country is to meet the widely recognized goal of significantly increasing the number of Americans with a postsecondary credential — just got underscored by the economic downturn rippling across the states. As stock markets have tumbled and state revenues evaporated, the possibility that the higher education system would have to accomplish whatever gains it can without a significant infusion of new funds just became a likelihood if not a certainty. "The fiscal reality is that there's just not going to be enough money to fund the 800,000 more degrees this country needs a year without major improvements in the academy's efficiency," said Kristin Conklin, a partner at HCM Strategists, which provides technical assistance to states for Making Opportunity Affordable.

From DSC:




Kiva.org -- from Alan November
Kiva is a non-profit corporation whose mission is "to connect people through lending for the sake of alleviating poverty." Kiva was designed as a way for individuals to partner together and provide the working poor with micro-loans for expanding their businesses and building homes. To date, over $50 million in loans have been facilitated by Kiva, $17.3 million have been fully repaid and only 3.1% of these loans have gone into default.



12 Great Digital Photography Books for Your Christmas Stocking -- from Digital Photography School

Economic Indicators -- from Educational Technology blog
Both scholars and those with a penchant for statistics will want to bookmark this fine website created and maintained by the federal government. The site provides monthly compilations of economic indicators covering prices, wages, production, business activity, purchasing power, credit, money, and Federal finance. Visitors can use the search engine to type in their desired terms, or they can browse every month from January 1998 forward via a series of drop down tabs. For those who might be looking for more specific data, the "Search Tips" feature is quite useful. The site also contains links to the Federal Reserve Archival System for Economic Research (FRASER), which contains economic indicators back to 1948. Overall, the site will be a real boon to those looking for high quality, accurate information regarding current and past economic trends and patterns in the United States. From The Scout Report, Copyright Internet Scout 1994-2008. http://scout.wisc.edu/

Mind Mapping: Best Tools To Draw Your Own MindMaps - Sharewood Guide -- from Robin Good

The MOST beautiful PowerPoint animation ideas-- from slideology; links to

The Empty-Stomach Problem -- from Edutopia.org
As families struggle to buy food, schools get creative about feeding students.

21st Century Technology Tools, 2nd Edition -- from The Power of Educational Technology, by Liz Davis

12/16/08
From DSC:
Taking a slightly different perspective and application on the above verse -- and going down a more technological and educational route -- one might say that the Internet is becoming the great leveler...as it has the potential to open up a world of educational possibilities to everyone on the planet. It has the potential to offer the best educations from the best teams in the world -- to everyone -- opening up the doors to further opportunities in life. Though I realize we are a long ways off from this situation, eventually -- and hopefully -- this will be the case.

iPhones as clickers: mobile devices in the classroom -- from Liberal Education Today by Bryan Alexander
One Texas school is using iPhones as personal response systems, or "clickers." The application was developed by programmers at Abilene Christian University, which handed out free iPhones and iPod Touch devices to all first-year students this year.

Poll Students for Free from Landline or Cell Phone! -- from From Toy to Tool: Cell Phones in Learning by Liz Kolb


Fed Cuts to 0-0.25%; Target Range, Not Funds Rate -- from The Big Picture, by Barry Ritholtz
The Federal Open Market Committee decided today to establish a target range for the federal funds rate of 0 to 1/4 percent. Since the Committee's last meeting, labor market conditions have deteriorated, and the available data indicate that consumer spending, business investment, and industrial production have declined. Financial markets remain quite strained and credit conditions tight. Overall, the outlook for economic activity has weakened further. Meanwhile, inflationary pressures have diminished appreciably. In light of the declines in the prices of energy and other commodities and the weaker prospects for economic activity, the Committee expects inflation to moderate further in coming quarters.

Scholarly podcasting: Journal of American History -- from Liberal Education Today by Bryan Alexander
Another scholarly entity started podcasting this week, as the Journal of American History launched its JAHcast.

Chicago Reform Advocate Duncan Picked by Obama for Education -- from Bloomberg.com, by Kim Chipman and Julianna Goldman

40 Tutorials for Working with Shapes in Illustrator -- from VandelayDesign.com

Free Desktop Language Translator -- from Techie Buzz by Keith Dsouza
At times you may come across a text or a file, which is written in a language you do not understand and would require to convert it to a language you understand. In such cases online services come in pretty handy, however a desktop tool to translate languages would definitely come in handy.

10 Useful Techniques To Improve Your User Interface Designs -- from Smashing Magazine by Dmitry Fadeyev

iPod touch and Math Practice -- from Learning in Hand by Tony Vincent

Students building mobile device applications: MIT class, open source platforms -- from Liberal Education Today by Bryan Alexander
An MIT class built a series of applications for mobile phones this semester. On top of a full college course-load at one of the most challenging schools in the country, these groups of students built fully working mobile applications for Windows Mobile, Android, and Symbian devices while mentors from the likes of Google, Nokia, Bank of America, and Microsoft oversaw their progress.


12/15/08
Items from Net Gen Nonsense -- blog by Mark Bullen

Governor Crist Praises Florida's Virtual Education for Leading the Nation as Study Ranks Sunshine State as No. 1 for Online Learning -- from B2E

Nice, new digital camera out there -- the Canon PowerShot SD880 IS


Cognitive overload – why we're in the forgetting not learning game

The Hoot -- from CIT's Teaching & Learning Team, a new blog called "The Hoot."

Open Source Shakespeare -- from Educational Origami by andrewch
This is a useful resource for shakespearean plays. The website is open source shakespeare - http://www.opensourceshakespeare.org/

TLT CoffeeRead: Need help with class? YouTube videos await -- from PSU's Education Technology Services by Jamie Oberdick


The Type Directors Club -- from I Love Typography
For over 60 years the Type Directors Club has been the leading international organization whose sole purpose is to support and promote excellence in typography wherever it's found.


The Next Future of the Internet -- from Pew Internet & American Life Project
We have just released a new report on the future of the internet. It is the third in a series of reports we have built around surveys of experts about the world to come. In this newest report 578 experts and analysts have this to say in reaction to scenarios we asked them to evaluate:

We Papers -- from The Stingy Scholar by Wynn Williamson
12/12/08
JUST RELEASED:
The 2008 New Media Consortium (NMC) Summer Conference Proceedings (92 pp, 2.5 Mb) -- from the NMC
Attendees at the 2008 NMC Summer Conference, held in June at Princeton University, were asked to identify sessions of special merit that should be included in the 2008 NMC Summer Conference Proceedings, an invitation-only publication juried by the membership of the NMC. The 2008 Proceedings features ten papers including case studies; a tutorial; introductions to current topics such as storytelling, digital media, and fair use; descriptions of special services, tools, and information technology support programs developed at member schools; and discussions of new media and pedagogy. These media-rich papers are presented in PDF format to take advantage of the images, video, and links that they include.

Teachers count on multimedia program to grab kids' attention -- from eSchoolNews.com
Lessons from an iPod? A video quiz on the Bill of Rights, with questions posed by rapping teachers? Online discussions of class lessons spontaneously popping up at night? Creative uses of technology are becoming the norm in Michigan's Southgate Community Schools, reports the Detroit Free Press, where a new computer-assisted teaching system hasn't replaced regular instruction -- but its ease of use has increased teachers' reliance on the technology. For teachers, the program, called Study Wiz Spark, offers preloaded activities that include discussion threads, video and audio clips, games, tests, homework, and more. Students can log in and access everything their teachers provide, whether they are at school or not. And parents can check their child's lessons and grades. "The No. 1 thing we hear from teachers who use it, is that when they run the usage reports, it's amazing," said Wendy Nowak, technology integrator. While teachers could do many of the online lessons without a special program, the technology puts the many uses of classroom computers in one place, making it easier and faster for teachers to access...

From DSC to faculty members:
Eventually the above item/topic will affect you -- make no mistake about it. It would benefit you to keep your eyes and ears open to potentially-changing students' expectations as well as potential changes in their learning styles/habits/ preferences.


Web-based videoconferencing items

U Wisconsin Campus To Roll Out 14,000 Notebooks to Students -- from CampusTechnology.com, by David Nagel
The University of Wisconsin-Stout is gearing up to deploy 14,000 notebook computers to students over the next four years. UW-Stout has contracted with HP to supply the machines, which will be delivered to students at a rate of about 3,500 per year based on enrollment forecasts. The move is part of UW-Stout's e-Scholar program, which is designed to give students technologies and support that will help them succeed at the university. Aside from the laptop computer, the e-Scholar package provides student with "backpack, cords and accessories, software, course management systems, service and support, training, network storage, e-mail, Web page space, wireless and wired connectivity on campus, and multimedia classrooms," as the university described it.

Items from Clark Aldrich
12/11/08
Isaiah 7:14 -- from Bible Gateway's Verse of the Day

"Therefore the Lord himself will give you a sign: The virgin will be with child and will give birth to a son, and will call him Immanuel."




Through a new partnership with Global Classroom, CUE is excited to offer online courses its members! Global Classroom has delivered online professional development to teachers since 2004 and has a wide array of technology-focused courses. Link from Mark Wagner, Ph.D.


Program for the Future conference - Stanford
An Invitation to Innovation. An interactive conference inspired by Doug Engelbart's vision of harnessing technology for human betterment. The quest continues...
Engelbart dreamed of technology and tools that increased our Collective Intelligence and gave us a stunning example of how it works. Now it's up to us to take up the challenge. To celebrate the 40th anniversary of Engelbart's astounding demo, the Program for the Future is bringing together some of the best minds in science, media, business and education -- and we hope you will be among them -- to explore the question: what's next?

An Example of Convergence: Interactive TV : uxTV 2008 -- from Interactive Multimedia Technology Technology and Jeremy Vaught
Re: the First International Conference on Designing Interactive User Experiences for TV and Video, held October 22-24, 2008 in Silicon Valley, California.

Creating Dynamic Online Learning Environments: Wimba Connects With Brain Research -- from Wimba
Presented by: Janice Butler, University of Texas at Brownsville
What does the latest research on the physiology of the brain and the biology of learning have to say about effective online learning? This session will take a look at the works of James Zull and John Medina, relating the science of learning and effective teaching online. Within the context of brain research, strategies for using Wimba to encourage learning synchronously and asynchronously in an interactive, engaging, participatory and experiential environment will be discussed using a variety of Wimba examples. View the Archive here

WiloStar3D -- link from Learning Matters blog

The digital student: the Guardian explores (UK) -- from Liberal Education Today by Bryan Alexander
A special issue on digital teaching and learning comes from The Guardian. A series of articles touch on new learning spaces, support expectations, faculty development, assessment, podcasts, accessibility, virtual worlds, and copyright.

Online Student Teaching? -- from The Fischbowl by Karl Fisch
One of the sessions I attended at the NCTE Convention was centered around online instruction. It was presented by and made up mostly of college professors, although there was at least one other high school teacher in the room. It was a very interesting session and spurred a couple of thoughts.

While Detroit Slept -- from the New York Times, by Thomas Friedman
As I think about our bailing out Detroit, I can't help but reflect on what, in my view, is the most important rule of business in today's integrated and digitized global market, where knowledge and innovation tools are so widely distributed. It's this: Whatever can be done, will be done. The only question is will it be done by you or to you. Just don't think it won't be done. If you have an idea in Detroit or Tennessee, promise me that you'll pursue it, because someone in Denmark or Tel Aviv will do so a second later.




Inflection Points -- from the human network by Mark Pesce
I have to admit that I am in awe of iTunes University. It's just amazing that so many well-respected universities – Stanford, MIT, Yale, and Uni Melbourne – are willing to put their crown jewels – their lectures – online for everyone to download. It's outstanding when even one school provides a wealth of material, but as other schools provide their own material, then we get to see some of the virtues of crowdsourcing. First, you have a virtuous cycle: as more material is shared, more material will be made available to share. After the virtuous cycle gets going, it's all about a flight to quality.

K-12 items
12/10/08
From there, I hope our students pursue their passions,
and use such knowledge to make positive and significant
changes to the world we live in.


Floridal Virtual School - Global Services -- a unique learning environment; link from Will Richardson
The Global School is truly a global community that includes middle and high school students from around the world. Imagine the opportunities for working across geographical, cultural, and socio-economic boundaries. Students participate in online discussions, clubs, competitions, newspaper teams, and national forums. Our highly qualified instructional instructors, located across the U.S., are certified in the subject they are teaching.

...of which Will Richardson comments:

David Yaskin at Bb World 08 -- my thanks to Dr. Kate Byerwalter at GRCC for this link
David Yaskin, CEO & Founder of Starfish Retention Solutions, presents at the "New Web 2.0 Technology Showcase" at BbWorld '08 on July 16, 2008. (Yaskin was one of the key heads for product development at Blackboard for many years, and is now at Starfish.)


Web site Lets Kids Experience Life as a Peace Corp Volunteer -- from School Library Journal
What's life like as a Peace Corps volunteer? A new Web site gives kids the opportunity to visit the fictional village of Wanzuzu, where they can work with local villagers and other Peace Corps members to solve eight different challenges.


Minding the Campus
The Manhattan Institute's Center for the American University (CAU) has established a web magazine, Minding the Campus, which includes daily commentaries, original essays, and a blog.

While Public Colleges Feel Pain, For-Profits See Gains -- from InsideHigherEd.com, by Jack Stripling
State support of public colleges is shrinking. Endowment values are plummeting. Tuition is increasing, and threatening college affordability. Sounds pretty bleak, right? Not if you run a for-profit college. "In my opinion, all of that is good news for career colleges," Rene Champagne, chairman of the Career College Association, told fellow leaders of for-profit colleges at a conference here Tuesday.

From DSC:
Also see these related stories about California State University:


Virginia Tech's Math Emporium -- link from Transformation 101 article mentioned by George Siemens below
Students studying calculus, linear algebra, and other mathematics subjects at Virginia Tech are engaged in an exciting new way to learn. From the outset, they know a course's learning goals, plus important learning milestones they must meet. They set their own schedules. They learn at their own pace. They receive immediate feedback on quizzes and problems. They explore alternative approaches to learning challenging material. They interact one-on-one with faculty and other students. They master coursework as well as, and often better than, in conventional classrooms. Virginia Tech students are able to do these things and more thanks to a bold experiment called the Math Emporium, a place where technology and teaching are changing the way students learn and succeed. It's an experience that's right in step with the kind of learning they will encounter in the workplace when they graduate.

What shall we do with higher education? -- from elearnspace by George Siemens
In addition to a delightful array of vehicles, General Motors has given us a great metaphor: a company that once ruled supreme, lost touch with the changing world around it, and, in spite of warnings over a period of three decades, still failed to align itself to the new reality. From royalty to peasantry in less than 30 years. Can higher education learn lessons from GM? Do colleges and universities share a similar fate? According to a few articles I've recently encountered, yes:

Virtual world for Muslims debuts -- from BBC News

FutureSight (UK) -- my thanks to Anita Crawley for this link
Will children of the future learn alone at home or in small groups, linking with teachers and other pupils via virtual communities? This is one of six scenarios that you can explore with the FutureSight toolkit. FutureSight is part of an international project undertaken with the OECD, the DfES Innovation Unit and Demos, developing the OECD Schooling for Tomorrow initiative. This initiative explores the nature of schools and their response to the challenges of the 21st century.

Library For Hire: Johns Hopkins U. Sells Services to an Online College -- from The Chronicle of Higher Education
"For its part, the Johns Hopkins library system gets $1-million this year, says Excelsior President John F. Ebersole. The arrangement is rare among college libraries, which typically spend money rather than making it."

Growth of Market for Videoconferencing, Streaming, and Lecture Capture Driven by On-campus Students and Worried Workers -- from CampusTechnology.com, by Dian Schaffhauser
A new study concludes that real-time videoconferencing, streaming, and lecture capture solutions for distance education and e-learning markets is growing not to address the needs of remote students but to accommodate demand from campus-based users who want the ability to attend class whenever and however they wish.

From DSC:
I can easily see how this is true with lecture hall-based classes with 100-300 students in them. I'm not sure if this is relevant at places like Calvin College or not (with much smaller class sizes and individual attention) -- but it's worth keeping an eye on.

50 Extremely Useful And Powerful CSS Tools -- from Smashing Magazine by Vitaly Friedman & Sven Lennartz

VoiceThread compared to GarageBand -- from Moving at the Speed of Creativity by Wesley Fryer
The following is a reply I shared tonight in a closed online learning community to the question, "Is VoiceThread something you can use [for digital storytelling] instead of GarageBand?"— start of response — VoiceThread can be used for digital storytelling instead of Garageband, but I see it as a different tool with different benefits as well as limitations.

12/9/08
The Role of the College Professor -- from Paulo Ribeiro at Calvin College

Don't tell everything to your students. Let them find out. Provoke their curiosity. Let them (not you) exclaim: Wow!!! This is Great!!!


Don't feel responsible for their learning. Encourage dependability.


Let them see that for you learning is a joyful and exhaustive game, not a boring activity to get facts straight and be graded


Challenge their statements. Insist on first principles.


Let them know that when you refute their statements you are not thinking that their assertions were irrelevant or insignificant, but had risen to the dignity of error.


Nourish their responsive and artistic faculty. Baptize their imagination.


Instead of presenting them with predigested material for their easy assimilation direct them to the raw ingredients - - Give them information and background for the development of personal taste


"Don't tell them which books are good but teach them to become good readers"


Encourage them to challenge other authorities and think for themselves and convince them never to take you or themselves too seriously :-)


Bless them, and aim to become superfluous. That the hour when we can say "They need me no longer" should be our reward. If we are any good, we must always be working towards the moment at which they are fit to become our critics and even rivals."


Teach them to ask questions, especially questions that don't have easy answers.



Top 10 iPhone Apps -- from Time Magazine's The Top 10 Everything of 2008 lists -- link from Steve Rubel

The Best All-In-One Search Engines on the Web -- from Digital Inspiration by Amit Agarwal

Create Professional Presentations Without PowerPoint: The Web-Based Alternative Has Arrived - SlideRocket Reviewed -- from Robin Good's blog, by Andre Deutmeyer
Create professional looking presentations without using PowerPoint or Keynote and do it all from the web. Or at least that is what SlideRocket promises to offer.

WorldFuture 2009: Innovation and Creativity in a Complex World
The Annual Conference of the World Future Society
July 17-19, 2009, Hilton Chicago, Chicago, Illinois

Lets Say Thanks -- my thanks to Mr. Steve Gibson for the links


Cosmotions.com -- link from Joe Girolamo in the T&L Digital Studio
Time lapse photography; the cosmos in motion.

HubbleSite.org/gallery/ -- link from Joe Girolamo in the T&L Digital Studio


Science-related blogs

IT Engagement in the Future of Medical Education -- from Educause, by Edward W. Tawyea and Bruce A. Metz, Volume 2008, Issue 24, 14 pages
Abstract: This ECAR research bulletin focuses on how the latest wave of information technology advances is shaping the future of medical education to achieve the reform objectives outlined by the Association of American Medical Colleges and others. It details how Thomas Jefferson University, a leading academic medical center, along with other institutions, is embarking on a new course to educate medical students. The new course is driven in large part by emerging developments in technology. Based on the pace and intensity of IT adoption in medical education, this bulletin also discusses key implications for reshaping other fields of undergraduate and graduate education.

The Future is E-Learning -- from Liberal Education Today
According to an ASTD webcast titled "Future Trends in Training & Development", it was pointed out that the future of training will involve independent learning. Learners will become more independent and self-taught as it becomes increasingly easy and convenient for them to find information and knowledge at their fingertips - and right in their workplace. The main meat of this talk is that Online Learning will be the future of training and education, especially for professionals with very busy schedules but want to upgrade their skills for better employability. Because E-Learning offers the flexibility of learning at your own time and pace, no need to take time out from work, or sacrifice precious moments away from your friends and loved ones.

Q from DSC:
Does this future trend for profesisonal development in the corporate world affect what colleges and universities should be doing/offering?

MathML for IE7 Update -- from Elizabeth Pyatt's TLT Blog
My last write-up on MathML indicated that I was having problems implementing MathML on Internet Explorer 7.

Environmentalgraffiti.com -- link from Joe Girolamo, T&L Digital Studio
Born in May 2007, Environmental Graffiti is an eclectic mix of the most bizarre, funny and interesting environmental news on the planet. We search the vast realms of the Internet on behalf of all environmentalists who don't take themselves too seriously and compile it into a daily blog. Surf and enjoy!

12/8/08
Fluid Learning -- by Mark Pesce; Word doc here; also speaks to disruption




World Without Walls: Learning Well with Others


Some resources for English Professors & Teachers

Some resources for Economics Professors

Boston Globe: A field guide to economics and finance blogs -- from The Big Picture
Very cool article in the Sunday Boston Globe: A field guide to economics and finance blogs:

Designing for Disability Seminar --from UK Web Focus by Brian Kelly (UK Web Focus)
Designing for Disability: A recent blog post by Neil Witt on The VC's New VLE inspired me to provide a new introduction to a talk I gave at the "Designing for Disability" seminar held on Friday 5th December 2008 at the British Museum.

Layers Magazine -- link from William Overbeeke in the T&L Digital Studio
Layers keeps you on top of the latest design trends taking place within the world of the Adobe® Creative Suite® programs. Each issue unlocks new possibilities, new ideas, and new methods that help you accomplish more.

iTunes-Like Web Application For Watching YouTube Videos -- from Techie Buzz by Keith Dsouza

The Technology Integration Matrix ( for Florida's K-12 Schools) -- link from Teaching and learning design, by Dean Groom
The Technology Integration Matrix (TIM) illustrates how teachers can use technology to enhance learning for K-12 students. The TIM incorporates five interdependent characteristics of meaningful learning environments: active, constructive, goal directed (i.e., reflective), authentic, and collaborative (Jonassen, Howland, Moore, & Marra, 2003).

After reviewing the following, can you tell me what a learning object repository looks like these days?

A Widget Onto the Future -- from InsideHigherEd.com
They float around on desktops, populate home pages and bulge out of Facebook profiles. They aren't exactly tangible, which is why they're called widgets, but they're real enough within the digital ether than some educators want to turn them into teaching tools. The portable, Web-based gadgets are an ideal medium, they say, for creating interactive, individualized instructional materials that can live on a course Web site, a personal blog or even a mobile phone.

Pedagogical planner summit cloudscape -- from Cloudworks, from the University of Sydney, Co-organised by James Daziel, Leanne Cameron, Sue Bennett and Peter Goodyear
Issues and challenges around learning design research. The aim of the summit was to provide an opportunity for researchers active in the area of pedagogical/activity planners, educational/learning design, etc. to report on their recent work, share perspectives and discuss promising lines for future work.


My Podcast Set-up -- from The Thinking Stick by Jeff Utecht
I like it when other podcasters share their set up. A thanks to Leo Leporte, one of my favorite tech podcasters….or is that netcaster. I've learned a lot about podcasting just listening to the different shows he produces. I wrote this page for the Shifting Our Schools site to share with others the set up I use to stream, record, and converse all at the same time. I thought I'd share it here as well. You can find links to the different equipment I use at my Amazon Store as well.

50 Excellent Digital Photography Photoshop Tutorials -- from Smashing Magazine by Jacob Gube

Changing Expectations - Gen Y -- from Change and uncertainty: The making or the breaking of corporate learning and development -- by Clive Shepherd




Links from technical writer/cartoonist Mr. John Auchter -- see John's work at http://auchtoon.com

12/5/08




The Future - The Era of Engagement -- from Chapter 8, "The Future - The Era of Engagement" in the book, Blended Learning in Higher Education, Framework, Principles, and Guidelines, by D. Randy Garrison and Norman D. Vaughan.

Everything you wanted to know about Google but were afraid to ask -- from TechCrunch.com, link from G. Siemens. See also: this page


Managing the Chair's Paradoxical Role -- from Tomorrow's Professor
Knowledge workers are the primary force that determines the success of an organization. As noted earlier knowledge workers, like faculty members, don't like to be told what to do. They also enjoy more autonomy than other workers, and much of their work is invisible and hard to measure because it goes on inside their heads.The similarity between the profile of knowledge workers and faculty is striking.

Resources re: animation (I can't vouch for all of these, but were recommended by some of the blogging animators out there)

Matrix helps students weigh internet research -- from eCampusNews.com
Two professors develop tool to aid students in assessing research and resources -- both online and off

The professors' published guideline is formatted as a matrix of questions aimed at helping students decipher what should be used in a research project and what should be ignored.


VoiceThread supports template-based digital storytelling! --from Moving at the Speed of Creativity by Wesley Fryer

iPod Flash Cards -- from Learning in Hand by Tony Vincent

The convergence of neuroscience and education -- from Michael Horn's Amazon Blog
As scientists continue to study and learn how the brain actually works—something we are a long way off from understanding fully at the moment—what they learn should have an impact on how we educate different children and allow us to continue to improve people's learning opportunities. That's precisely what an initiative, called the Neuro-Education Initiative at Johns Hopkins University, is doing, according to an article in Education Week titled "Project Aims to Bridge Neuroscience and Schools."

The magazine of the Institute of Education (London)


12/4/08
College Tuition Not Affordable in Future? -- from Will Thalheimer
The New York Times published an article today saying that college tuition may be out of reach for most Americans. This, of course, is stunning news. If true, it will rip a gaping hole in the very fabric of our society. It will also, make the job of work-learning professionals that much harder.
...
On the other hand, perhaps there will be a need for learning professionals who can be really creative in dealing with these issues. Perhaps China is educating them now...


Stratified Learning: Responding to the Class System of Higher Education -- by Sherry Lee Linkon, professor of English and American Studies and co-director of the Center for Working-Class Studies at Youngstown State University

Measuring Up -- Report released 12/3/08

Comment from DSC:
Online learning has higher initial costs than face-to-face education -- to begin with -- but online learning offers the advantage of making it easier to spread out the associated costs over time and space, greatly lowering the total cost per course offered.

Several publishers already have a great deal of the work done on the courses that are offered to the majority of the students (Intro to Psych, Composition/English, Intro to Econ, etc.) They can repackage this content in a heartbeat. Take an Intro to Psych course that could be repackaged from a publisher, then offered to students from a consortium of Christian colleges for example -- for the next 5 years. That course could be extremely-well done, with costs easily recouped.

The increase of 439% between 1982 and 2006 is the one of the reasons why I believe we are looking at "The Forthcoming Walmart of Education."

The threat in all of this is how not to become a commodity!


Purdue students rate their professors online -- from eCampusNews.com
University is the latest to move course evaluations to the internet, speeding feedback and saving nearly a million sheets of paper.



School of the Future Summit -- from Derek Wenmoth


The Future for Higher Education: Sunrise or Perfect Storm? -- from Educause, 2006


Simulations -- link from Donna Murray; links and descriptions of simulations


3 Factors that Affect Social Loafing -- from Teaching Professor, by Maryellen Weimer


Learning in 2020 -- from ASTD
Today's Leaders Take a Look at What's Ahead -- A whole new world of work


Items from Michelle Martin -- from The Bamboo Project Blog


Ed-Tech's Role in a Competitive World -- from Digital Directions, by Michelle R. Davis


Project Probes Digital Media's Effect on Ethics -- from EducationWeek.com, by Debra Viadero
Howard Gardner Leads Team Studying Youths' Web Norms


FETC 2009 Presenter Profile: Chris Dede Talks Emerging Interactive Media
12/3/08
Internationalisation of higher education: a 10 year view -- from Xiphos by Sarah Bartlett (UK)
This (very substantial) report, written by Professor Drummond Bone, commissioned as part of the DIUS Review of Higher Education is an impressive addition to both the DIUS Review and to the growing body of literature on the internationalisation of higher education.

The changing education experience -- from Lorcan Dempsey
...interview with David Melville chair of the Committee of Enquiry into the Changing Learning Experience...

The e-Learning Rules of Engagement -- by Mark Notess, Indiana University; original link from Ray Schroeder, editor, OTEL

Virtual Peace: academic computer game for conflict resolution -- from Liberal Education Today, by Bryan Alexander

Better Learning With Sites and Sound -- from InsideHigherEd.com
Even as many instructors embrace digital tools in the classroom, some are pushing the technology envelope with more complex tools for teaching or interacting with students. New research suggests the promise of such approaches. One qualitative study, which surely won't be welcomed by manufacturers of basic word processing software, found that students who create and edit documents using Web-based collaboration tools include more complex visual media in their assignments — and come away with a better understanding in the process. Another ongoing experiment finds, with statistical significance, that instructors can be more effective in grading students' work if they record their comments directly into documents as audio.


Jr. colleges outpace 4-year schools in tech use -- from eCampusNews.com


Items re: online music

Teaching with computer gaming: Harvard interview


Learn How To Pronounce Foreign Names Correctly -- from Digital Inspiration, by Amit Agarwal

Google generation has no need for rote learning -- from The Times Online (UK); link from Angela Maiers

Capturing audio from the Internet
Such as Internet-based radio, and saving files in the MP3 file format or to other file formats

Capturing audio from a CD:
(Also allows for the conversion of the audio file to various file formats if you want to, including the MP3 file format)

Capturing video from YouTube:


Changing Minds.org -- from the T&L Digital Studio's Niko Solihin
"The largest site in the world on all aspects of how we change what others think, believe, feel and do. There are already over 3000 pages here, with much more to come."

Wrangling your RSS feeds -- from Amy Sample

Mourning the losses...

The Hoot -- following announcement from Krista Spahr, Teaching & Learning Group, Calvin College

Us Now -- from 4iP by Adam Gee; includes this quote:

The International Journal Of Learning


Innovate
12/2/08

As a follow up to yesterday's posting --

The Forthcoming Walmart of Education

-- here's a visual representation of one of the pieces that I was talking about:




Top 50 P-12 Edublogs? - Technorati shakeup

Networks of Everything -- from George Siemens
Apparently, by 2017, personal networks will consist of over 1000 devices. I'm not sure how they came up with that number, but it seems realistic. Most of us already deal with hundreds of devices on a daily basis. They're not all networked yet…but they will be. The key to effective functioning with these multiple devices will be in how they are connected and in how we can use that connectedness in making decisions. Obviously, we need something more than just tying these devices together. We need new approach to managing the overwhelming information they will produce. That's partly as software problem and partly a conceptual shift. As I've stated before, as information becomes more complex and abundant, we will begin to rely to a greater degree on technology to perform a grunt cognition role by deciphering and presenting patterns for us to consider.

eLearning Tool Chest -- link from B.J. Schone
Your one-stop shop for eLearning books, software, tips, and tricks We've gathered tons of information on eLearning books, software, and other useful resources in order to make it easy to find and buy what you need.

Items from Bryan Alexander

10 e-learning trends -- from LunchBox blog

(For K-12) Effective pedagogy -- from The New Zealand Currriculum
While there is no formula that will guarantee learning for every student in every context, there is extensive, well-documented evidence about the kinds of teaching approaches that consistently have a positive impact on student learning. This evidence tells us that students learn best when teachers:

MIT Mobile Web -- from MIT; link from Steve Rubel
Get essential MIT information and services anytime, anywhere on your mobile device: m.mit.edu. The MIT Mobile Web offers up-to-date information, optimized for different types of mobile devices. Find people, places, events, course news, shuttle schedules, and more. All you need is a mobile device with a web browser and either WiFi or a data plan...

Items from Wes Fryer re: Digital Storytelling

NMC releases Horizon Report focused on Emerging Technologies in Australia & New Zealand -- from the NMC
The Horizon Report: 2008 Australia-New Zealand Edition (304K, 32 pp) is available now. The report is free, and has been released with a Creative Commons license to facilitate its use, easy duplication, and broad distribution.

Time-to-Adoption: One Year or Less
Virtual Worlds & Other Immersive Digital Environments
Cloud-Based Applications

Time-to-Adoption: Two to Three Years
Geolocation
Alternative Input Devices

Time-to-Adoption: Four to Five Years
Deep Tagging
Next-Generation Mobile


You're Leaving a Digital Trail. What About Privacy? -- from the New York Times, by John Markoff

Interactive Video Object Manipulation -- from Open Thinkinig & Digital Pedagogy

Clay Shirky in London: Group action just got easier -- from Ewan Mcintosh (also from Jenny Levine)


Add Multimedia Links And Embeds To Your Website With One Click: Apture Reviewed -- from Robin Good

100 Free High-Quality XHTML/CSS Templates -- from SmashingMagazine.com

Realising The Potential of Web 2.0 -- by Brian Kelly (UK Web Focus)

Letter from Lynda (Weinman)
The Forthcoming "Walmart of Education" -- from DSC (NOTE: These represent my perspectives, but not necessarily the viewpoints of Calvin College.)


An Interview with Dr. Roy Pea: E-Learn 2008 Keynote Speaker -- from Curt Bonk, U. of Indiana

Networks and Connected Learning -- from thinking 2.0 by msbarnsley
This video describes how students can use the web to create a powerful learning network. Created by Wendy Drexler, The Networked Student, was inspired by CCK08, a Connectivism course offered by George Siemens and Stephen Downes in 2008. It depicts an actual project completed by Drexler's high school students as part of a Contemporary Issues class. It explains how students can use RSS, podcasting, blogs and wikis to learn in new and powerful ways and to access a range of expert information.

NOTE from DSC on this:
This networked learning is true for faculty members and teachers as well as for students. My take on this is that professors and teachers will want to build their international networks of contacts/blogs/websites/etc. -- that is, if they plan on keeping up with what's happening within their disciplines. Will everything that's important show up in the journals that one reads? I'm not sure...but taking advantage of a worldwide network has become increasingly important in building and maintaining a top-notch knowledgebase and providing a quality product.

Top 10 Blogs for the WordPress Community -- from Vandelay Website Design

The Best Cheat Sheets for Web Developers -- posted on WebAppers by Ray Cheung

11/26/08
ACU's ConnectEd Summit 2009 -- from iThinkEd
As you likely know, mobile technology is dramatically shaping the nature of teaching, learning and social interaction at Abilene Christian University. This past fall, ACU became the first university to distribute Apple iPhones and iPod Touches to the incoming freshman class. This strategy has enabled all freshmen and their teachers to integrate technology and learning both in and out of the classroom. Along with this mass distribution of Apple devices, ACU introduced a portal, ACU Mobile, to help connect students to the campus through news and calendars, course documents and media, in-class surveys and polls.

Governor Pawlenty and Minnesota State Colleges and Universities chair announce online learning initiative -- link from George Siemens' "Online Learning Req'ts" posting

Anything That Can Be a Video Will Be a Video -- from Education Innovation blog

Anything that can be a video will be a video, or so says this post from the site ReadWriteWeb. Here is an excerpt from their post Is YouTube the Next Google?

Social Media and Education: The Conflict Between Technology and Institutional Education, and the Future -- podcast from Educause

Is Education Technology Anything New? -- from ideaworks blog

Will Richardson highlights an interesting site: Rip-Mix Learners

Another related idea here (from DSC):
Have students create the multimedia-based, interactive learning materials in our futures. Have the materials posted to the Bb Content System (or a similar system), with search capabilities and tagging, and allow for editing these materials by other classes as time goes by.
11/25/08
Four trends that could change everything -- from eCampusNews.com
From NCTI conference remarks: These tech-driven trends are giving us an unprecedented opportunity to alter the world and ourselves

Words to think on -- from Jill Christian
"I went to a friend's memorial get-together last Saturday. The home was filled with an assortment of people all wanting to honor her memory. Her two sons gave tender, warm memories, one of which was the following admonition that she gave to the two of them:

AUDIOTUTS.com -- link from William Overbeeke in the T&L Digital Studio
"AUDIOTUTS is a blog for musicians, producers and audio junkies. We feature tutorials on the tools and techniques to record, produce, mix and master tracks. We also feature weekly articles for the music obsessive. Our commissioned tutorials are written by industry experts and professionals, but anyone with an awesome skill to showcase can contribute a post and we'll pay $150 if we publish it. You can learn about the submission process on our Write a Tutorial page."

NETTUTS.com -- link from William Overbeeke in the T&L Digital Studio
NETTUTS is a site aimed at web developers and designers offering tutorials and articles on technologies, skills and techniques to improve how you design and build websites. We cover HTML, CSS, Javascript, CMS's, PHP and Ruby on Rails.

AllMovie -- link from Caleb Kuntz in the T&L Digital Studio
One of the more impressive databases of movie information on the internet, including the staples of any movie database (cast information, synopsizes, etc.), but also some more interesting features such as Amazon integration for purchasing movies, as well as division of movies by themes and styles such as "Wishes Come True" or "Magic Realism"


AllMusic -- link from Caleb Kuntz in the T&L Digital Studio
Same as AllMovie, except for music! It's interesting to point out that AllMediaGuide, the company behind AllMovie, AllMusic, and a few other similar projects, is a relatively local company (from Big Rapids).

11/24/08
For this Thanksgiving week, this speech from David Letterman is highly appropriate! -- originally forwarded to me from my dad, Dr. Daniel K. Christian; also found this at a PR Writing Class Blog (in a Word document here.)

From DSC:
I have to say that Letterman captures the anger I sometimes feel towards the media for their often reckless, unhelpful decisions and behavior; behavior that often results in creating constant division rather than unity. When I hear the newscaster nonchalantly announce yet another murder or death, I wonder to myself...

- Have you announced so many body counts that you are that calloused towards life?
- Do you only care about your ratings?
- What if that were your son, your daughter, your husband, your wife?
- Who are you working for -- really?
- What is your agenda -- really?
- How is this information helpful to anyone?

...and show some genuine feeling for crying out loud! Or shut up with your "death and dying" reports and give us some news that builds people up and creates some unity in this nation! I realize this could be strongly debated, but I don't care today. I'm tired of listening to these cold-hearted, ratings-hungry newscasters -- and ultimately, this includes their producers, directors, editors, etc. -- who don't take their responsibilities and abilities to influence seriously. They will be held accountable.

Perhaps I am reacting strongly to reading this speech because it was just announced that Mr. Rick Mosher, Audio Visual Technician here at Calvin College, passed away this last weekend. Though Rick constantly ran or was on the cross-country ski trails, we lost him to a sudden heart-attack.

Rick was a dear friend to many in this community, having worked here for the last 19 years of his life. I worked closely with Rick and I know that I will miss him sorely. Not only will I miss seeing Rick and his smile around campus, I will miss his most-excellent craftsmanship, his expertise, his attention to detail, and his very-classy, professional, kind demeanor.

Life is precious. We'll look forward to seeing you again Rick. For now, good-bye.

Precious in the sight of the LORD is the death of his saints.
Psalm 116:15


Praise the Source of Faith and Learning
Text by Thomas H. Troeger; poem sung to the tune of "Come thou long expected Jesus" in the Methodist hymnal. Again, I'd like to thank my dad, Dr. Daniel K. Christian, for sending me this poem. He has a wonderful baritone voice that -- along with a perfect harmony from my mom (who is a piano teacher & a gifted musician who often signs the alto part) -- is a blessing to listen to.

Praise the source of faith and learning that has sparked and stoked the mind
With a passion for discerning how the world has been designed.
Let the sense of wonder flowing from the wonders we survey
Keep our faith forever growing and renew our need to pray:

God of wisdom, we acknowledge that our science and our art
And the breadth of human knowledge only partial truth impart.
Far beyond our calculation lies a depth we cannot sound
Where your purpose for creation and the pulse of life are found.

May our faith redeem the blunder of believing that our thought
Has displaced the grounds for wonder which the ancient prophets taught.
May our learning curb the error which unthinking faith can breed
Lest we justify some terror with an antiquated creed.

The Australian Learning and Teaching Council Exchange
The Exchange is an online professional networking site which enables members to contribute, collaborate, and share knowledge about innovative teaching and learning practices in higher education with like-minded professionals.



Crafting Digital Tales and More with Web-based Tools -- from Share More! Wiki, by Miguel Guhlin


MIT's Media Lab Creates Center for Future Storytelling


Traditional and digital approaches to teaching -- from Educational Origami blog

Engagement of our students

Embedding Student Expectations -- the 25th installment of the "Impact of Open Source Software" Series, by Cole Camplese. Cole, Director of Education Technology Services at the Pennsylvania State University

Living and Learning with New Media: Summary of Findings from the Digital Youth Project -- link originally from Will Richardson, report from The John D. and Catherine T. MacArthur Foundation Reports on Digital Media and Learning | November 2008

From DSC:
When reading this report, notice quotes like "Online spaces enable youth to connect with peers in new ways" or, "Most youth use online networks to extend the friendships that they navigate in the familiar contexts of school, religious organizations, sports, and other local activities."

The bottom line:
Technology does not equal anti-relationship.

Becoming Screen Literate -- by Kevin Kelly

Bridging the Gap Between the Campus Enterprise and the Cloud -- by Jon Mott

New Research Commissioned by Thinkronize Shows More Than 85% of Principals and Teachers Want Web Resources To Help with Differentiated Instruction


7 things you should know about... -- from Educause

Browser Compatibility Testing: Cross-Platform Cross-Browser Multiple Resolutions Compatibility Testing Tools - Sharewood Guide -- from Robin Good

Mobile Learning Conference: Winter 2009
"The mobile phone is emerging as something more than what students use to text friends. And with the expansion of mobile phone services, this portable device is a logical solution to equipping students with generation-appropriate learning tools."

Homeschooling goes mainstream -- link/below quote from George Siemens
11/18/08
Fostering Learning in the Networked World: The Cyberlearning Opportunity and Challenge (podcast) -- from Educause
Today's students already enter the university with high expectations for the use of technology in their learning and for maintaining relationships with their high school classmates, wherever they may have scattered for college or career. The educational system must respond dynamically to prepare our population for the complex, evolving, global challenges of the 21st century. Advances in technology are poised to meet these educational demands. Cyberlearning offers new learning and educational approaches and the possibility of redistributing learning experiences over time and space, beyond the classroom and throughout a lifetime. This talk presents the report of the National Science Foundation Task Force on Cyberlearning and its implications for higher education.

New Approaches for Libraries – Jenny Levine in Conversation -- from Panlibus blog, by Richard Wallis

I'm new to eLearning - Where do I start?

Items from the Masie Center & their Learning 2008 Event

Minding the Engagement Gap -- from Angela Maiers
You can rarely have a conversation in education without hearing about some "gap", and we've got a lot of them: Achievement Gaps, Economic Gaps, Technology Gaps, Knowledge Gaps, Gender Gaps, and the list goes on... But, who minds the Engagement Gap?

CIOs Play 'Increasingly Strategic Role' in Organizations -- from CampusTechnology.com

Yale Announces Multimillion-Dollar Effort in India -- from The Chronicle of Higher Education

EDUCAUSE Quarterly - No. 4 2008 now available

With Students Flocking Online, Will Faculty Follow? -- from InsideHigherEd.com
"The current model of higher education was several centuries in the making. That leaves colleges adapting to online learning, a viable option for only about a decade, with a monumental game of catch-up. ... No two models are exactly alike, but as colleges experiment with ways to keep their faculty happy and their courses high in quality, evidence of some common practices is emerging".


Internet Guides for Nursing -- from AcademicInfo; original link from Karen Romeis
Top 3 Free Online Media and Document Converters -- from TechieBuzz.com -- useful in capturing YouTube videos as well


10 Advanced PHP Tips To Improve Your Programming
Showcase Of Clean And Minimalist Designs -- from SmashingMagazine.com

The Debate on the Future of Higher Education -- from Dept for Innovation, Universities & Skills (UK)
In his speech to the Wellcome Collection at the end of February, John Denham announced his intention to develop a framework for Higher Education over the next ten to fifteen years. He said:
11/17/08
From DSC:
What I've been calling "A New Language" is highly-related to what many others have been referring to as "digital literacy" or "new media literacy". Here's one item along these lines -- The New Media Literacies, by Henry Jenkins.


The Future of Online Learning: Ten Years On -- from Stephen Downes; some key quotes listed below


The Bottom Line
As I stated ten years ago, and as we see today, even though savings will not be as great as anticipated, it will be necessary for institutions to offer their courses online - and sooner, rather than later - because the costs of not doing so are too great.

The Future
Today, and for the last century, education has been practiced in segregated buildings by carefully regimented and standardized classes of students led and instructed by teachers working essentially alone.

Over the last ten years, this model has been seen in many quarters to be obsolete. We have seen the emergence of a new model, where education is practiced in the community as a whole, by individuals studying personal curricula at their own pace, guided and assisted by community facilitators, online instructors and experts around the world.

Though today we stand at the cusp of this new vision, the future will see institutions and traditional forms of education receding gradually, reluctantly, to a tide of self-directing and self-motivated learners. This will be the last generation in which education is the practice of authority, and the first where it becomes, as has always been intended by educators, an act of liberty.


Corporate Learning Trends and Innovations 2008 -- from eLearning Weekly, by B.J. Schone

Design-related items
11/16/08
11/15/08
From DSC:
School districts, colleges and universities throughout the world need to be careful with the number of monkeys being placed on the backs of their teachers and faculty members. The other day I was reading a posting about the "solution" to having K-12 teachers be more effective at integrating technologies into their classrooms. The solution was to offer more training, especially sustained training. To me, this isn't the solution. Many teachers and professors did not grow up with these technologies...my concern with this approach is that I wonder how long before many of these same folks:

Feel overwhelmed or frustrated?
Feel like they just don't have all of the tools and talents to do everything that's being asked of them? (and by the way, no one does!)
Start to not want to go to work like they used to?
Loose interest in teaching in this new "Information Age"?

Perhaps not everyone is as enamored with technology as those of us in the worlds of Instructional Technology / Instructional Design / IT / Systems / etc. So we need to find other solutions to the issue, as it seems like we are trying to put square pegs in round holes. It just doesn't work...and if it is forced to work, you end up shredding parts of the pegs in the process. As Covey (1990) would say, "Don't kill the Golden Goose".

No...to create and deliver engaging content will require TEAMS of people. If this can't work into the current educational systems of today, then the current systems need to change, not the other way around. This is not farfetched, as many of the technologies to allow this to occur are already in place.

PREDICTION: Even in 10-20 years, as the current students are graduating and moving into teaching jobs, they will still need TEAMS of people. They'll be able to wear a lot more hats that are currently being worn (only because they grew up with these technologies and don't need to be sold on the benefits of using them), but they won't be able to wear all of the required hats. No one has all the time, gifts and talents that are necessary.

Do you need some evidence of this? Look at the credits of a quality film -- educational or otherwise -- and you will see a looooooonnnnnggggg list of people who created that film --producers, directors, writers, actors/actresses, animators, audio engineers, videographers, etc. Eventually, as the bar continues to rise, teams of people will be needed in order to create engaging, multimedia-based, interactive content.

Listed below are the 4 main tracks listed below for next summer's NMC 2009 Conference -- can ANYONE know/do/implement all of this? And this is just a small fraction of all the potential topics that we could talk about!

Applications of Emerging Technologies




Best Practices




Digital Stories and New Approaches to Content




Tools and Techniques




Or take another example...

Do you think Joshua Thurbee (in this clip from brightstorm) did everything on his own to produce his courses?


The New Media Literacies -- from the New Media Consortium (NMC)
"This short video featuring members of MIT's Project New Media Literacies (NML) "discuss the social skills and cultural competencies needed to fully engage with today's participatory culture." Edited in a modern graphic format, it quickly highlights what is "new" about new media literacy."




Some of the Learning 2008 Videos from Elliott Masie and the Masie Center

New Report Profiles Role of 'Visionary Administrators' in Bridging the Digital Disconnect in Schools -- from Blackboard Inc.
Blackboard Inc. and Project Tomorrow released a report highlighting the emergence of "visionary administrators," a new breed of school superintendents and principals who are leveraging new technologies to meet the learning goals and preferences of increasingly tech-savvy students. Like the students they serve, visionary administrators championed the use of technology, including Web 2.0 tools, blogs and wiki entries, to expand the reach of the classroom and more effectively engage students. Read more.

From Ideas to Action: Enhance Your Teaching with Technology -- from Educause





The presentation addresses questions like:

Inspiring Innovative Teaching Ideas Through the E-Teaching Collaborative -- from Educause
The E-Teaching Collaborative is an innovative, interdisciplinary team that provides faculty with one-stop access to support in electronic learning resources, technological tools, and educational methodology. This session will feature an interactive discussion of the ETC's collaborative processes and the unique technological solutions employed by the team.

11/14/08
Disruption in higher education

Let it rise -- From The Economist print edition

The students themselves. Listen to this podcast from Project Xiphos:

Kevin Prentiss Talks with Talis about Swift Kick and student engagement in education
"We discuss Swift Kick's work to increase student engagement, and consider the ways in which traditional models of education are being disrupted both by providers of new technology and by the students themselves."

Education, globalisation and the knowledge economy:
A Commentary by the Teaching and Learning Research Programme (UK)
[This commentary] reports on ground-breaking research with multinational corporations around the world which suggests that policy-makers have yet to appreciate the fundamental shifts which are now taking place in the way companies use skilled people. Large firms are increasingly aware that emerging economies, especially but not exclusively India and China, are building up their education systems at a rapid rate. Leading corporations are abandoning the idea that high-end activities such as research and design have to go on in the high-cost economies of Europe, North America or Japan. Instead, they are developing ways in which high-value work can be standardised, as manual work already has been. Once this is achieved, high-skill people in low-cost countries suddenly become an attractive option for multinationals.

This part of our analysis suggests that if the twentieth century brought mechanical Taylorism, characterised by the Fordist production line, where the knowledge of craft workers was captured, codified and re-engineered in the shape of the moving assembly line by management, the twenty-first century is the age of digital Taylorism. This involves translating knowledge work into working knowledge through the extraction, codification and digitalisation of knowledge into software prescripts and packages that can be transmitted and manipulated by others regardless of location. (From DSC: Think 1:1 computing, personalized learning agents)

Another disruption in higher education: the teaching university -- from Innosight Institute

Let Disruption Fix Higher Education: The time has come for teaching-model universities -- from Strategy & Innovation, by Henry Eyring

Disrupting Class and the presidential election -- from Innosight; includes a link to http://images.businessweek.com/ss/08/10/1021_education_tech/index.htm

Online Education in the United States, 2008 -- by The Sloan Consortium
The evidence: Online enrollments have continued to grow at rates far in excess of the total higher education student population, with the most recent data demonstrating no signs of slowing.

Future of Higher Education: How Technology Will Shape Learning -- from the NMC

Innovation in Online Higher Education -- from the Thinking Differently... blog, by Tony Hirst

The Debate on the Future of Higher Education -- from The Department for Innovation, Universities & Skills, UK; link from Tony Hirst

The Coming Wireless Revolution


Disruption in K-12

Disrupting Class: How Disruptive Innovation Will Change the Way the World Learns -- by Clayton Christensen

Disruptive Education Technology -- from BusinessWeek.com

Harnessing Technology: Next Generation Learning 2008-14 -- from Becta, link from Tony Hirst

Confronting the Challenges of Participatory Culture: Media Education for the 21st Century -- by Henry Jenkins, et. al.

Insight Schools, Inc. operates the nation's largest national network of full-time, diploma-granting, public online high schools.


Examples of eLearning 2.0 -- from Tony Karrer

eNapkin : eLearning Technology -- from Tony Karrer
I'm at the Dan Roam - The Back of the Napkin: Solving Problems and Selling Ideas with Pictures
- keynote at DevLearn. You can find something similar here.

WordPress Blogs Showcase -- from TechieBuzz

6 Quick Steps to Create a Game Based E-learning Course -- from the "One-Stop Resource for Instructional Designing" blog

DevLearn 2008 Bloggers

11/13/08
Conclusions of the Online Learning Policy and Practice Survey: A Survey of the States -- from the Center for Digital Education (Michigan ranked #2 by the way)

ISTE unveils new tech standards for teachers -- from eSchoolNews.com (back from August, but very relevant to education programs)
"We've got to have teachers prepared to prepare today's students for the challenges of a new digital world," explained ISTE Chief Executive Officer Don Knezek at the launch of the new framework.

Some math-related sites for you -- my thanks to Joe Girolamo in the T&L Digital Studio

Wolfram Mathematica Online Integrator -- from Joe Girolamo in the T&L Digital Studio
People from all walks of life and with all levels of mathematical ability have found The Integrator useful. We get comments from calculus students, engineers, physicists, and professional mathematicians, among many others.

CyberSchoolBus from the United Nations -- my thanks to Daniel Laninga in the T&L Digital Studio for this link
This is a site that is run by the United Nations and it tells about some of its projects/goals at a simple level. Possibly a nice fit for an international development intro class.

Lessons in Google Earth -- my thanks to Daniel Laninga in the T&L Digital Studio for this link
This is a site that works with Google Earth and other applications, and is meant for teachers. There are pre-built example resources for teachers as well as how-to's for using Google Earth for those folks who want to know how to create their own materials using Google Earth.

Michigan Association for Computer Users in Learning (MACUL)

Careers of the Future -- from Converge Online, by Jessica Renee Napier

Higher Education Training / Curriculum Resources from Adobe -- for developing digital careers and for creating online-based content; my thanks to Mr. Michael Haan, Calvin Information Technology, for these links/info

Welcome to Adora's World


11/12/08
Musicovery -- link from Donna Murray
Choose the music mood and dance tempo as well as the genres and decade. Get an interactive visualization of songs that match your choices.

12 Principles For Keeping Your Code Clean -- from SmashingMagazine.com

Gates Foundation to Spend Big on Community Colleges -- from InsideHigherEd.com

Educational Designer: A new online journal -- link from from Doug Holton
Education Designer is an international e-journal for design and development in education. It comes from the International Society for Design and Development in Education. ISDDE has established this journal to promote excellence in the research-based design, development, and evaluation of educational products and processes in the fields of mathematics, science, engineering and technology.

Histografica.com -- link from NMC, Alan Levine
"HistoGrafica is a community-driven website with high aims - making a large amount of historical pictures easily accessible in one place on the web. Everyone can share and describe their old pictures on HistoGrafica and help expand this free archive. Together, we can create the biggest, freely available archive of geo- and timetagged historical pictures in the world."

YouTube Ventures Into Live Event Webcasting -- from the New York Times / Reuters

The Airwaves Have Been Freed -- from Open Thinking & Digital Pedagogy by Alec
On November 4, 2008, by a vote of 5-0, the Federal Communications Commission agreed to free the unused TV airwaves for unlicensed public use. To understand what this could mean for public wifi access, listen to Minnie Ingersoll of Google...


Screenshot Applications For Multiple Mobile Platforms -- from Techie-Buzz.com

Quick play with xtranormal -- link from The Ed Techie, by Martin Weller; Martin links to this take on FightClub
A New eBook from The eLearning Guild
144 Tips on Synchronous e-Learning: Strategy + Research
The eLearning Guild conducted a survey of its members, asking for their favorite tips relating to strategies for effectively creating, managing, and using synchronous e-Learning. Members could submit tips relating to any or all of five different categories. As is usual in our past surveys, the tips range in length from one-sentence ideas all the way up to multi-page discourses. You will find tips in these categories...

From a whitepaper entitled
Academic Research Makes a Case for the Wimba Collaboration Suite

11/11/08
In Florida, virtual school could make classroom history -- from eSchoolNews.com

"I am so excited about this that my goal is to go all the way through 12th grade," said Joni Fussell, whose 8-year-old daughter has been studying at the kitchen computer in their Altamonte Springs home since January...



Quote from the
2008 Survey of Technology Enhanced Learning for higher education in the UK:

"Learning and teaching activities are consolidated longitudinally as the
primary drivers for considering using Technology Enhanced Learning (TEL),
although meeting student expectations is increasingly close
as the next most important driver."

online learning, writing, and student engagement -- from AlexReid.net

The future look of IT in higher ed? -- from Edmusings's Weblog
From DSC: Though this was posted on July 29, 2008, it is a very relevant, well-thought out posting.

Learning in a networked world -- from E-learning innovation: research, evaluation, practice and policy

The Best Video Podcasts about Tech, Software & Internet -- from digital inspiration, by Amit Agarwal


Developing Rubrics -- from Maryellen Weimer

Cloudworks.open.ac.uk/
Cloudworks allows you to find other people's learning and teaching ideas, designs and experiences as well as sharing your own. You can also get access to many learning design tools and resources to help you create learning designs.

Ideas 4 Change: Thoughts from an Info Mgmt Class -- blog from Prof. Kevin C. Desouza of the Information School at the University of Washington ("This Blog will be used to foster discussions on change management issues and engage graduate students, executives, faculty, and any interested commentators".)

Laying the Foundation for Innovative, Flexible, and Consistent Classroom Technology -- from Educause
Carnegie Mellon University has just completed an intense analysis and implementation of new, standardized technologies in all of the university's general classrooms. This presentation will discuss the careful analysis and planning used to ensure the consistency, supportability, and usability of technology in the classroom now and for the years to come.

technologies and education: mobile technologies -- from the "You are Never Alone" blog

Say hello to Gmail voice and video chat -- from Gmail blog; original link from techie buzz

Burn-out and Online Instruction: Ten Tips to Revive Your Online Course and Yourself -- from The Online Instructor blog (Texas Woman's University Distance Education blog for Faculty and Staff who use Blackboard to teach or enhance their courses.)

Tough times strain colleges rich and poor



Professors collect big bucks for online classes -- from the Des Moines Register, by Erin Jordan; original link from eCampusNews.com

The Code of Best Practices in Fair Use for Media Literacy Education -- from American University
This document is a code of best practices that helps educators using media literacy concepts and techniques to interpret the copyright doctrine of fair use. Fair use is the right to use copyrighted material without permission or payment under some circumstances—especially when the cultural or social benefits of the use are predominant. It is a general right that applies even in situations where the law provides no specific authorization for the use in question—as it does for certain narrowly defined classroom activities.

Subliminal pattern recognition and RSS readers -- from Tarina blog
Linear, intentional learning was how you learned in the past. Enter nonlinear, visually active way of learning of the future. The blogosphere is like a digital photograph: one pixel is one blog post. The details don't make any sense but once the pixels appear to be connected, it forms a pattern, a picture perhaps that you can recognize. This is exactly what happens if you swim in information overload and try to perceive how things fit together. As a result, you might think that you have almost psychic capabilities to know what is happening at the market right now and how to respond. If you are an individual, start using RSS readers and expand your field of subliminal vision. Use sources that regularly provide insight into your life. If you are a corporation, create information overload inside your organization and give people tools to follow and perceive patterns. Otherwise your competitors will soon know better than you what to do next.

Get to Know Your Learners (And Avoid These Pitfalls) -- from The Rapid E-Learning Blog

Keynote from Zaidlearn's Zaid Ali Alsagoff: 69 Learning Adventures in 6 Galaxies

Website Redevelopment: A Big Job with a Big Payoff -- from Educause, by Antonia Malavazos & Toby Sitko

Schools Take Recruitment Virtual with Online Education Expo -- from CampusTechnology.com; see this article also

Lying about Personalized Learning -- from iterating toward openness blog

50+ Gorgeous Navigation Menus - Part I -- from Vandelay Design

50+ Gorgeous Navigation Menus - Part II -- from Vandelay Design

My Nominations For The 2008 Edublog Awards -- from Larry Ferlazzo's Websites of the Day... by Larry Ferlazzo Here are some of my nominations for the 2008 Edublog Awards (though I might very well add more later):
11/10/08
2008 National Survey of Student Engagement Results -- link/idea from InsideHigherEd.com
The online edition of the NSSE 2008 Results is now available:

Royalty Free Music and Images -- from Creating Lifelong Learners blog

Education, You Are Long Over Due -- from Education Innovation blog

Yes, You Can Use Copyrighted Material in the Classroom -- from American University; link originally from ETS at PSU
All manner of content and media is now available online, but fear and misinformation have kept teachers and students from using this valuable material, including portions of films, TV coverage, photos, songs, articles, and audio, in the classroom. Now, thanks to a coordinated effort by the media literacy community, supported by experts at American University and Temple University, teachers and students have a guide that simplifies the legalities of using copyrighted materials in an academic setting: The Code of Best Practices in Fair Use for Media Literacy Education.

Campus IT Budgets Down, Open Source Looking Up -- from Liberal Education Today, by Bryan Alexander, who links to article by David Nagel at CampusTechnology.com
Nearly half of public universities and public four-year colleges in the United States reported central IT budget cuts in fall 2008, according to new research released Wednesday by The Campus Computing Project. That's up significantly over last year. At the same time, open source software is looking more appealing to campuses, with about a fourth reporting a "high likelihood" that they will migrate to an open source LMS within the next five years.

Quality Matters
Inter-Institutional Quality Assurance in Online Learning

From DSC:
Consider the source of the following report -- CDWG -- but still...I include it here because this topic is one of the very things that I addressed in the graphic I created last Saturday.

Is Higher Ed Technology Keeping Up with Student Demand? -- link from Liberal Education Today, which links to 10/14/08 article by David Nagel at CampusTechnology.com
Students see campus technology is a key factor in selecting a college or university and consider it critical for their professional development. Yet higher education institutions on the whole aren't keeping up with student needs in this area, according to a new report released Monday by CDW Government.

Emerging Learning Spaces -- from Educause
The library information commons. Technology-enhanced classrooms for projecting multimedia. Labs to support team-based projects and student-generated content. These examples continue to inform campus learning space design decisions. Best practices from these spaces can also point to strategies for assessing next-generation space needs and designing discipline-specific spaces and might help us understand effective design in virtual learning spaces.

Finding the Good Fit: Faculty Members, Instruction, Evidence, and Technology

ArtScope -- from Larry Ferlazzo
"I'm planning a field trip to San Francisco, and discovered that the San Francisco Museum of Modern Art has a neat new tool on its website called ArtScope. It's one of those web applications that's hard to describe. Basically, it's a very cool way to explore their collection. I wouldn't necessarily say that it provides a particular benefit to English Language Learners other than the fact it's certainly a much more enticing way to get students to check-out art. You can also use the search function, which will be useful since students can look for photographs of Yosemite in anticipation of another field trip we're making there."

Assessing PLE/LMS systems -- from NMC, by Alan Levine
Contains summaries of what others have found out...

Internet Attacks Grow More Potent -- from the WashingtonPost.com, by John Markoff
Attackers bent on shutting down large Web sites — even the operators that run the backbone of the Internet -- are arming themselves with what are effectively vast digital fire hoses capable of overwhelming the world's largest networks, according to a new report on online security.


The Change Will Happen -- from weblogg-ed.com, by Will Richardson

What is the reason we gather face-to-face (f2f)? -- from The Thinking Stick blog

Day 9: Burn Baby Burn! Your Feed, That Is -- from Education and Technology, by Steve Dembo
From DSC: This posting has some good resources/thoughts re: RSS feeds.
Down 36 Students, College Will Lose 40 Jobs

Top 100 Tools for Learning 2008 -- from Jane Hart


The classroom is disappearing - or is it? -- from EffectiveDesign.org

Online Interactive Simulations -- link from Donna Murray

Celebrate Oklahoma Voices
Welcome to our online learning community for Celebrate Oklahoma Voices presented by The Oklahoma Heritage Association. COV is a statewide digital storytelling project empowering learners to become digital witnesses, archiving local oral history and sharing that history safely on the global stage of the Internet.

Participatory Video and Digital Storytelling -- from Hear One, Do One, Teach One blog

Facebook for Educators: A Guide for Instructors -- from Edumorphology blog

Media Literacy: Making Sense Of New Technologies And Media by George Siemens -- from Robin Good's blog

The above link refers to Learning On The Move: MLearning Is Next -- also from Robin Good, which is highly relevant.

Efficient and effective podcasting: Survey results and practial recommendations -- from EffectiveDesign.org; tips included:

To connect with bloggers (worldwide) that are focusing on education...

11/7/08
President-elect Website launches -- http://change.gov/ -- from Liberal Education Today
A Website for president-elect Obama's transition to governance has been launched. Its prominent features suggest certain expectations from a general audience, with potential implications for academic digital design.




Blackboard's Project NG -- original link from ETS at PSU
"With Project NG, Blackboard aims to create a more open and flexible platform that combines the best of Blackboard and WebCT systems with new innovations, including new capabilities to engage students, leverage the power of social learning communities and drive success in institutional assessment. In addition, Blackboard is working to provide new levels of freedom and choice for institutions by partnering with leading universities to develop integrations with the open source Sakai and Moodle course management systems."

The Magic of Digital: Collaborative Interaction in Teacher Professional Development -- this is a podcast from Wes Fryer


Along the lines of learning agent software:
(For the Mac)


DEVONthink
Information Manager with Built-in AI

DEVONagent
Intelligent Internet Research Assistant

Psychology-related items -- my thanks to Niko Solihin, in the T&*L Digital Studio for these links


From DSC:
If one doesn't adapt...doesn't anticipate the future,
then the resulting issues seem to have a greater negative force
and impact. The window of opportunity is gone, and now you're into playing catch-up ball. For an example of this in current action, see this article first, then this article or this news release.


Choosing Authoring tools -- from eLearning Slam blog

Making Higher Ed Research Matter -- from InsideHigherEd.com

Cambridge students 'plagiarising' - BBC -- from Educational Technology

11/6/08
Leslie Reid on team projects in large classes -- from D'arcy Norman dot net

Bryant University Takes On-Demand Approach to Multimedia Delivery -- from CampusTechnology.com, by Linda Briggs
Extending classroom walls through educational videos and other multimedia offerings has become common in higher education but often brings its own set of challenges. Managing the increasing amount of multimedia content, along with cataloging new material, such as live recordings, can be costly.


CNN Hologram Technology May Change Web Conferencing forever -- from CNN.com and digital inspiration; also see this diagram

Items from Educause

School board to discuss meeting by Internet -- from ArgusLeader.com, link from eSchoolNews.com

Designing Mobile Learning -- from elearnspace blog

New iPhones have made cheating easier for students - Matt Loving, TJC Newspaper -- from Educational Technology blog

Studying the net.generation on campus: one university's study -- from Liberal Education Today, by Bryan Alexander
How do traditional-age students use social software on campus? An Arizona State University team surveyed their incoming students, especially first-years, and analyzed the results. Their presentation to the 2008 Educause conference (download) breaks it down in detail. Some of their research questions:

POSbase


THEOPEDIA.com -- from Daniel Laninga in the T&L Digital Studio
This is a wiki-based site, focusing on Biblical Christianity.

Developing Rubrics -- from Maryellen Weimer
See also the International Society for Exploring Teaching and Learning (ISETL) site at www.isetl.org as well as The Teaching Professor site at www.teachingprofessor.com.

Embedding Student Expectations -- from Cole Camplese at PSU's Terra Incognita blog

11/5/08
Podcasts for Educators, Schools & Colleges -- from Recap, UK

Web Developer Resources -- my thanks for Niko Solihin, in the T&L Digital Studio for this link

Music Theory -- my thanks for Niko Solihin, in the T&L Digital Studio for this link
11/4/08
Active Learning and Student Persistence -- by Maryellen Weimer, who, by the way, is coming to Calvin College tomorrow
One of my favorite higher education researchers is John Braxton, a professor in the Peabody College (of education) at Vanderbilt University. I've highlighted much of his research in the newsletter. It is some of the very best. I also admire John because of his commitment to connecting research and practice.

John and a group of colleagues are out with a new study titled, "The Role of Active Learning in College Student Persistence." Here's the finding: "Faculty use of active learning practices plays a significant role in the retention of first-year college students." It's a finding that is supported by previous research, some completed by John and some by others. Here's the explanation of why. "The pattern of findings of this study tends to indicate that active learning practices that faculty use shape in students the perception that their college or university is committed to their welfare in general and their growth and development in particular, a perception that leads to their sense of social integration. The greater a student's degree of social integration, the greater is his or her level of subsequent commitment to the college or university. The greater the student's level of subsequent commitment to the college or university, the greater is his or her likelihood of persistence in the college of initial choice." (p. 81)

Buying Web Domain Names - Some Tips and General Precautions -- from digital inspiration, by Amit Agarwal

Digital Signage: A small sampling of vendors and articles
See also: http://campustechnology.com/articles/46403/




RiseVision




Visix

NEC Digital Signage




Education Review: A journal of book reviews -- from ASU

The Very Expensive Myth of Long Distance -- from the New York Times, by Saul Hansell
Start with this dreadfully inconvenient fact: On today's phone systems, there is virtually no difference between a local call and a long-distance call. The biggest expense of offering local phone service is maintaining the wires to each customer's house (wires which in many cases also carry Internet traffic). In any case, virtually all of the costs of offering phone service are fixed and have nothing to do with how many calls customers make, how long they talk or what distance the calls travel.

One of the keynotes is entitled, "Brain Rules for Learning":
The brain is an amazing thing. Most of us have no idea what's really going on inside our heads. Yet brain scientists have uncovered details every designer, developer, and manager should know. How do we learn? Why is it so easy to forget—and so important to repeat new knowledge? Dr. John Medina, author of the revolutionary new book, "Brain Rules," will take us on a fascinating tour of our brains. You'll discover what neuroscientists are learning about learning, and what we might do about it to ensure the e-Learning we create is truly engaging and effective.

IACE-T Presentation: eLearning promises and practices -- Peter Tittenberger, Learning Technologies Center, University of Manitoba
This presentation discusses some trends and change pressures occurring -- or about to occur -- out there. Here are a handful of slides from that presentation:


Docs to Go for the iPhone --from iThinkEd

In a Political-Blog Course, Students Sort the Spin -- from The Chronicle of Higher Education, by Katherine Mangan


Get Blogs Delivered to your Email Inbox as a PDF Newsletter -- from digital inspiration blog

11/3/08
Emerging Tech Challenges -- from CampusTechnology.com
(From 50 IT Leaders at Campus Technology's 2008 Executive Summit) Response to the question "Who do you think is primarily pushing new technologies in higher education?" revealed students as the drivers (44%).



From DSC: This has been my theory/hunch but also my concern all along.
Won't students come to expect that all sorts of technologies will be available to them in their
institutions of higher education if they've grown up using them during K-12?
We're just beginning to see the tip of the iceberg here.
What's at stake? How engaged students are in their learning!





Challenges
What are the challenges surrounding the deployment of emerging technologies?


Bottom Line
What were participants' "top challenges" overall?


Prediction from DSC:
Given the current strategies, org charts, institutional setups, policies, and incentive systems, the digital divide
will continue to grow until the students become the professors. This is not to put the blame on faculty members
or on anyone else; it's merely to say that the way things are currently set up is not working to reduce this digital divide.


Clickers in academia: three campuses reflect -- from Bryan Alexander

Tips For Students On Doing PowerPoint Presentations -- from Delaney Kirk
Professor Barbara Nixon (Georgia Southern University) shares tips on how to put together a great PowerPoint presentation. There's some very useful advice to share with our students. Here's how NOT to use PowerPoint.

#@*!!! Anonymous anger rampant on Internet -- from CNN.com


Film School for Video Podcasters -- from Creating Lifelong Learners blog, by Matthew Needleman

Education in 2015: Cyberlearning for digital native: What will learning look like in 2015? -- from MacWorld.com, by John Cox

The Future of Instructional Computing Labs -- from Educause

The Anatomy of a Course Designed Like a Video Game -- from Educause

Some good sites/tutorials for learning how to use a computer -- from Larry Ferlazzo

Learning about the economy through computer games -- from Bryan Alexander
Some learners are studying the current economic crisis by playing computer games, according to the Wall Street Journal. These students are teenagers, and use several different games to understand market chaos. In contrast, an item about colleges creating digital learning objects concerning the crisis in the NITLE prediction markets suggests that...


New App Brings the Cloud to Your iPhone -- from Steve Rubel
11/1/08
Piggybacking on Wes Fryer's announcement immediately below, I'm going to call this announcement:
Michigan is the Saudi Arabia of water for the United States

Check out this "New atlas of global water supplies" -- link from Bryan Alexander
plus see
Great Lakes states sign off on water compact -- from mlive.com from back in July 2008

"The United States is the Saudi Arabia of wind power" -- from the Pickens Plan; link from Wes Fryer

The Difference Between a Blog and a Wiki -- from ConverStations, link from Delaney Kirk




Surface Finally Above Water -- from Technology Trends by Phillip D. Long
Orlando - Educause 08: The Microsoft Surface has finally become available to the general public. It has an acrylic top, a DLP projector shooting up to it and Windows Vista PC running the system. The Surface has a 30 in. touch sensitive display, currently with a very small number of apps that accompany it but a number of commercial apps available for purchase.


UN data -- from Educational Technology
The United Nations (UN) website contains a tremendous amount of data, and for some new users (and even those who are more experienced), it may be a bit overwhelming. Recently, the UN created this fine website designed to assist those who might need a bit of assistance with this whole process.
10/31/08
Faculty Success Stories at Penn State University




Commentary from DSC:
The image below explains why I like interactive multimedia so much! This is why I think it would be highly effective if we could offer the same information in 3, 4, or 5 different ways, then give the student control over which methods of delivery/practice work for them:



Cone of Learning -- idea from Nigel Paine's blog



The Future is Unwritten -- by Miguel Guhlin

Analysis: New Strains Put Pressure on Traditional College-Pricing Model -- from the Chronicle of Highere Education, by Beckie Supiano
Concern over the rising cost of college is nothing new, but it's taking an interesting turn. Most of the attention given to college costs focuses on the sticker price, but few students ever pony up that much. As that price rises, merit-based aid does, too, and most students get what amounts to...

FROM DSC:
This is why folks should be concerned about the upcoming "Walmart of education" that can produce an excellent education at 1/2 the price -- via online-based learning, offered worldwide.

Archeologist finds 3,000-year old Hebrew text -- from CNN.com; also see Dead Sea Scrolls

Tomorrow's Students, Today's K-12 Digital Learners: Are You Ready for Them? -- from Educause
Since 2003, the Speak Up National Research Project has collected authentic feedback about technology and education from over 1.1 million K–12 students. Learn about the expectations of today's digital learners for 21st-century learning environments, and how you can be prepared to address the technology needs of your future students.

iPhone Deployment: iStanford -- link from Hear One, Do One, Teach One blog at PSU

The Learning MarketSpace, October 2008 -- from The National Center for Academic Transformation (NCAT)
A quarterly electronic newsletter of the National Center for Academic Transformation highlighting ongoing examples of redesigned learning environments using technology and examining issues related to their development and implementation.

Rhizomatic Education: Community as Curriculum -- from Innovate, by Dave Cormier -- links from George Siemens
The pace of technological change has challenged historical notions of what counts as knowledge. Dave Cormier describes an alternative to the traditional notion of knowledge. In place of the expert-centered pedagogical planning and publishing cycle, Cormier suggests a rhizomatic model of learning. In the rhizomatic model, knowledge is negotiated, and the learning experience is a social as well as a personal knowledge creation process with mutable goals and constantly negotiated premises. The rhizome metaphor, which represents a critical leap in coping with the loss of a canon against which to compare, judge, and value knowledge, may be particularly apt as a model for disciplines on the bleeding edge where the canon is fluid and knowledge is a moving target.

Also see the Rhizome Project (which George properly questions whether this project drew upon the work of Dave Cormier)


The Learner-Centered Methodology (LCM) approach to ID -- from Learnability Matters blog

Best Wiki Tools and Services -- from Robin Good

Toolboxes from SmashingMagazine.com

More campuses using WordPress for digital publication -- from Bryan Alexander at the "Liberal Education Today" blog

Lyceum -- my thanks to Mr. Jonathan Wyse at Davenport University for this link
Lyceum is a multi-user, multi-blog branch of WordPress.

UMWblogs: academic publishing in Web 2.0 -- from Liberal Education Today blog, by Bryan Alexander

PC makers move closer to a post-Windows world -- from CNNMoney.com
Hewlett-Packard announces a new Linux-based laptop while tech execs fret over the power of the iPhone - signs that Microsoft's days as the king of software are over.

Find Lost User Manuals For Any Products / Gadgets / Accessories --from Techie Buzz, by Keith Dsouza

Researching the Effectiveness of Virtual Worlds -- from Learning Matters! blog

Report assesses K-12 online learning -- from eSchoolNews.com
Further growth hinges on policy, funding changes in states from coast to coast, it says

Drop.io -- from William Overbeeke in the T&L Digital Studio
The simplest way to share files online. Simply set up a private space to drop any files by phone, email, web, widget or fax and then share them with whoever you want via a variety of outputs.

Learning Content Strategies Meeting -- from EdTechPost

10/30/08
From DSC:
Items relating to e-books


Worlds of David Darling -- link from Joe Girolamo in the T&L Digital Studio
A large on-line collection of information on all aspects of science, technology, mathematics, philosophy, and science fiction.

10/29/08
From DSC:
Microsoft is at it again -- not innovating, but rather copying and jumping on the prevailing bandwagons, then putting up smokescreens so that their customers and/or other organizations won't make any moves to its competitors. However, this announcement is important, as it signals even Microsoft's move to cloud computing.

Office goes to the Web -- from All Things Digital

Also, the next three links are some further changes brought about by technology.
Do not underestimate the disruptive power of technology!

The Christian Science Monitor shifts from print to web-based strategy -- from CS Monitor.com, by David Cook
In 2009, the Monitor will become the first nationally circulated newspaper to replace its daily print edition with its website; the 100 year-old news organization will also offer subscribers weekly print and daily e-mail editions . Also, there's a video clip including Monitor Editor John Yemma and Managing Publisher Jonathan Wells, as they discuss the thinking behind the changes coming to the Monitor. (Print product for weekends; web-based for daily items.)

Time Inc. Plans About 600 Layoffs -- from the New York Times

New From Google: The Library of Babel -- from All Things Digital

On Tuesday, the search sovereign said it's resolved a copyright dispute with the publishing world that will allow it to scan millions of in-copyright books and make them searchable online.


From Educause:


Thinkature.com -- my thanks to Daniel Laninga w/ the T&L Digital Studio for this link
Real-time collaboration for the web.

Can We Say FREE Online Conferences and Learning Events? -- from Professor Curt Bonk, Indiana University

Footprints in the Digital Age -- from Educational Leadership, by Will Richardson
In the Web 2.0 world, self-directed learners must be adept at building and sustaining networks.

Texas A&M Video Campaign Shows New Face of Marketing -- from CampusTechnology.com, by Linda Briggs
In a move that will certainly be echoed by other institutions if it hasn't been already, Texas A&M University just launched a new microsite specifically to let students post YouTube-style videos showing what life as an Aggie is all about. The site, along with a new Facebook profile, is part of a university marketing campaign called "Do You Wonder?"

Annenberg Media -- from Daniel Laninga from the T&L Digital Studio
Teacher resources and teacher professional development programming across the curriculum
10/28/08
Mashups, Remixes, and Video Culture: Engaging the YouTube Generation in the Classroom -- from Educause
Undergraduate video creation at American University, Dartmouth College, and University of Pennsylvania engages students from a campus-wide mashup contest to courses in several disciplines where videos replace research papers. New-media assignments have ramifications for copyright and fair use, for viral marketing, and for best practices in media education.


Toys to Tools book released -- from Liz Kolb
After what seems like years, my book Toys to Tools: Connecting Student Cell Phones to Education has been released today. Published by ISTE. I started writing this book two years ago (October 2006), there have been many revisions since. I look forward to hearing feedback.

Iowa State To Develop Moodle-Blackboard Integration Software -- from CampusTechnology.com

Advancing eBook technologies -- from Wes Fryer

Student/Classroom Computing Infrastructure -- from Alan Levine, NMC

Leading the Change Keynote -- by Chris Lehmann
The Voices of School 2.0: School Reform as described by the words and images of the people of the Science Leadership Academy

5 Common Quiz Question Mistakes (And How to Avoid Them) -- from the Rapid e-Learning Blog

Pilxr -- my thanks to Travis LaFleur for this information
Pixlr is a free online image editor, offers the abilities to make adjustments and use filters. Another example of moving towards "cloud computing".
---

From DSC:
This may or may not turn out to be the Wal-Mart of education that I've been referring to, but check this out:

New low-cost college option emerges
Program allows for self-paced online learning that transfers credits to colleges
Burck Smith wanted to give college students a way to earn course credits and kick-start their higher-education careers while slashing first-year college costs by more than half.

From DSC:
The organization that the rest of higher ed should (or will) be concerned about is the one who can:

Offer the

same

information in 4-5 different but engaging ways -- for example in a textual/graphical format, an audio-based format, a video-based format, and/or by using educational games and simulations
Offer their courses at 1/2 off the normal price (which, therefore will probably be online as it is far less expensive to add some more servers than it is to build a whole new facility)
Provide means to communicate to a "live person" in multiple ways on a 24x7x(close to)365 basis
Meet the needs of the traditional and non-traditional student

Such an organization will be a tough foe to beat, but such an organization is coming...and it may be sooner than we think. To create effective online learning is expensive...but once you create it, you can offer it again and again and again and again...plus, the tools to communicate via web-based audio- and video-conferencing are already in place. The technology is here. Such an organization just needs to be built.

---

What time is it?

Upcoming online presentations from Wimba

Creating Dynamic Online Learning Environments: Wimba Connects With Brain Research
Presented by: Janice Butler, University of Texas at Brownsville
Date: Dec 4 Time: 2pm ET Place: Online - Register Here
What does the latest research on the physiology of the brain and the biology of learning have to say about effective online learning? This session will take a look at the works of James Zull and John Medina, relating the science of learning and effective teaching online. Within the context of brain research, strategies for using Wimba to encourage learning synchronously and asynchronously in an interactive, engaging, participatory and experiential environment will be discussed using a variety of Wimba examples.

Implementing a One-to-One Program
Presented by: Kate Kennedy, One-to-One Institute
Date: Dec 11 Time: 2pm ET Place: Online - Register Here
One-to-One Institute will provide an overview and discussion around implementing a one-to-one program. OTO will highlight best practices within a one-to-one program as well as provide examples of one-to-one teaching and learning. Research results of the Michigan Freedom to Learn program will also be provided.



Mankind is no island -- link from Education Innovation blog
This is powerful.

10/27/08
The future of higher education: How technology will shape learning
A report from the Economist Intelligence Unit, sponsored by the New Media Consortium

Executive summary
Technological innovation, long a hallmark of academic research, may now be changing the very way that universities teach and students learn. For academic institutions, charged with equipping graduates to compete in today's knowledge economy, the possibilities are great. Distance education, sophisticated learning-management systems and the opportunity to collaborate with research partners from around the world are just some of the transformational benefits that universities are embracing.

But significant challenges also loom. For all of its benefits, technology remains a disruptive innovation—and an expensive one. Faculty members used to teaching in one way may be loath to invest the time to learn new methods, and may lack the budget for needed support. This paper examines the role of technology in shaping the future of higher education. The major findings are as follows:

From DSC:
Follow up on my recent trips from 10/23 and 10/24 to the SoapBox

Quote from the NMC/Economist Report above:

"For all of its benefits, technology remains a disruptive innovation—and an expensive one. Faculty members used to teaching in one way may be loath to invest the time to learn new methods, and may lack the budget for needed support."

This quote supports my theories of the potential move on the part of institutions of higher education to pool their resources* (in order to spread out the costs), that not all faculty members even want to learn about technology (let alone implement it; and that they may not have signed that part of the contract when they took their teaching job years ago), and that technology can be a very disruptive innovation (think iTunes and the entire music industry within the last 5 years).

But we can either pretend that the trends will go away, or we can be aware of them and take steps to respond/prepare for them.

* Alternative scenarios might be teams from publishers spreading their costs out -- and/or having the open source movement serve this type of purpose as well.


Video Tutorials for the Mac, iPod and iPhone -- from ScreenCastsOnline.com

Growing a More Diverse Learning Network -- by Liz Davis

The Fall 2008 issue of Digital Directions is now available online. Topics/articles include:

Collaboration in the Cloud with Acrobat and Acrobat.com -- from Alan Levine and the NMC

Microsoft Unveils 'Cloud' Operating System -- from the New York Times

How To Build The Global Mind -- from Nova Spivack

iClass -- link from Karen Romeis' blog posting entitled, "Personalized Learning"
iClass is based on a strategic thought process on technology enhanced learning (TEL) and technology enhanced personal development (i.e., education), which leads to an enlarged vision on the desired technology enhanced learning and personal development for the digital/knowledge/ postmodern society. This process goes systematically all the way towards the realization of a detailed and operational pedagogical model, methodologies and technological platform.

Update on AHS Chemistry Podcasts - Physics, Too! -- from The Fischbowl blog
Includes a link to the AHS Chemistry Podcasts, where he says, "I first ran across the idea of podcasting Chemistry lectures about three years ago. Jean-Claude Bradley at Drexel University posted this:"


10/25/08

Helpful Documents for Innovative Educators -- from the Innovative Educator blog
Includes The School 2.0 Transformation Toolkit | School 2.0 Learning Ecosystem Map | The Bandwidth Planner | School 2.0 Reflection Tool | Description of Technology Literate Students | National Educational Technology Standards | National Standards for Technology in Teacher Preparation | Information Communication Technology Literacy Maps | as well as other items

Million Futures -- link from Jane Nicholls blog, New Zealand
10/24/08
The Heavens Declare the Glory of God

From DSC:
Follow up on the soapbox
See 10/23/08 posting below; I would also like to thank Sandy Boyd and Capella University for their class "The Future of Higher Ed Institutions" which I'm currently taking and which has influenced some of these ideas.

Due to the rate of technological change, some other things we need to do are to:

Develop methods/tools to constantly poll our faculty members

and give them opportunities to quickly vote and comment on technologies under consideration (yes/no/needs further work/etc.) Such a mechanism would allow us to take quick pulse checks of our faculty to see which items/tools/pedagogies should make it to the project list and which departments are interested in any particular technology. This would also help:

Increase cross-departmental communication
Increase cross-departmental brainstorming, including (hopefully) creating cross-disciplinary assignments for our students (like projects are in the real world)
Increase ownership of technologies when they do get implemented
Identify potential issues (and opportunities) before they are a problem (or lost opportunity)
Provide a way to raise some test balloons/trials (at little to no cost) and move forward with those that have faculty's blessing



Develop such consistent polling/radar mechanisms for our students as well

; as students learning habits, desires, and expectations may be changing quickly over the next few years and we need tools to find out what they want and don't want (and what we are doing well and not doing so well)


Constantly running scans/radars of the social, political, economic, education, and demographic spaces

to create a living strategy

(as Gary Marx would call it)



Utilize online, Web 2.0-based applications, concepts, and methods of identifying issues

to see which issues are specific to one academic department, several academic departments, all academic departments, or more broadly, to all departments throughout a college or university.

For example, drawing upon the work of Gary Marx (2006) and Howard Chase (1984), here is a diagram that I'll call "Setting Priorities College Wide"that illustrates how issues and opportunities could be voted upon and the important ones would float to the top (the diagram is based on Probability/Impact Matrices, however, not all of the departments are listed in the diagram)
From DSC:
Addressing a misunderstanding about technology's place in higher ed
I think there is a major misunderstanding out there. Technology is not meant to take things away from faculty members. It is not meant to replace faculty members. It will certainly affect faculty members -- no doubt about it. But it is meant to be helpful to faculty members in achieving their goals for the students within their classrooms. For example, when looking at the large lecture halls that Michael Wesch speaks of and that I experienced in my undergraduate days at Northwestern University, I believe that students would benefit greatly from being able to control the absorption of a good lecture at their own pace -- no matter how talented the faculty member is. A person is still needed to give the lecture, highlight the main points, help draw out the key questions and conclusions, etc.

I do think it's important to provide a "live person" to those students who want or need a "live person" to answer questions...but even then...a "live person" can be available via the telephone, via web-based video conferencing, via chat, via application sharing, or via other methods (see Smarthinking.com for example).

Also, using technology, perhaps we could record our faculty members and let everyone in on a good thing. By doing so, it makes their gifts available to many more people than what our brick-n-mortar lecture halls can hold. Also, it allows struggling students to go at their own pace instead of madly trying to write down their notes before the faculty member erases the board.

And let's not kid ourselves and talk about how great the "live person" is within our large universities and that the face-to-face element is so important. Come on; in the large lecture halls of 100-300 students, how many students does the average faculty member really know? In fact, does the average faculty member even look at their students' work or are those tasks done by TA's? Let's not kid ourselves...in mass education, students are numbers -- at least that was my experience, and was charged a pretty price in the meantime for it.

Here at Calvin, the setting is very relational -- with 15-25 students in the average classroom. So my comments don't hold as much in such settings, because the faculty members do know their students and do grade their work. At Calvin College, often times our students could ask for -- and receive -- letters of recommendation from their professors; but that wasn't my experience. After attending Northwestern for 4 years, I bet I could only ask one professor for a letter of recommendation...and I worked for him for a summer...that was the only reason I felt like he would even know me or write a letter of rec for me.


50 Beautiful Blog Designs -- from Smashing Magazine by Vitaly Friedman & Sven Lennartz

Free College Education, Scale, and Analogies -- from David Wiley

Moving Teaching and Learning with Technology from Adoption to Transformation -- from Educause, by Joel Hartman

Evolving Technologies Reports -- from Educause

North American Council for Online Learning (NACOL) -- from Educational Technology blog; actual article by Kathee Austin from Phoenix News
NACOL is bringing leaders and experts in K-12 online learning from around the world to Arizona for their annual conference, the Virtual School Symposium, held this year at the Renaissance in Glendale. Michael Horn, co-author of Disrupting Class, will keynote on Tuesday and Fabrizio Cardinalli, co-chair of European Union E-Learning Industry Group, will keynote on Monday. There are more than 100 sessions all focused on e-learning in K-12 education.

Smarthinking.com -- online tutoring and writing services

From the 20th Century T.V. Dinner Families to 21st Century Networked Families! -- from Toy to Tool, by Liz Kolb
PEW Internet & American Life Project, has released a new report on 21st Century families and how digital media and tools are affecting the family unit. Below I've listed a few of the highlights.

One Story
One Story is a non-profit literary magazine that features one great short story mailed to subscribers every three weeks. Our mission is to save the short story by publishing in a friendly format that allows readers to experience each story as a stand-alone work of art and a simple form of entertainment. One Story is designed to fit into your purse or pocket, and into your life.


Find the Exact Address of any Place on a World Map -- from Digital Inspiration, by Amit Agarwal
10/23/08



Up on the soapbox




My take on things? It's not working. The whole educational system is quickly becoming outdated and unable to keep up with the quickening pace of change and the rising bar of students' expectations. Speaking of expectations, we in the higher ed world have some expectations that are no longer feasible, given the changes that have been and still are occurring.

That is, colleges and universities expect their faculty members to:

Know their disciplines
Keep up with the latest news and developments within their disciplines
Teach classes
Meet with students to help them along with their learning as well as to advise them
Create engaging content and exercises
Adjust their courses for an ever-changing set of students (demographically-speaking)
Develop fair, challenging and appropriate assessments
Do their research
Publish their findings
Modify their courses along the way as necessary
Manage TA's
Chair departments
Take part in various committees and projects

but also to


Keep up with an ever-increasing pace of technological change; often this means trying to find the patience to listen to those pesky folks from IT knocking on the door again and probably thinking to themselves, "What is it this time?!" or "How long will this one last?!"
Be interested in learning about, and then using, such technologies
Find ways to meet rising student expectations while keeping students engaged and motivated to learn. This is not a small task! Students have increasingly grown up around a media-rich environment and are used to extremely well-done --but costly to produce -- media.
Effectively implement teaching with technology into various teaching environments -- face-to-face, hybrid, or online classrooms and to do so with command of the various – and every changing – tools and technologies coming down the pike (here's just one illustration of that).

That is a lot to ask any one faculty member or teacher to do!

Not surprisingly, the majority of faculty members at colleges and universities are not able to do it all by themselves. Granted, there are some exceptions within higher ed as well as within the K-12 environment. For example, take the work being done by Jonathan Bergmann and Aaron Sams. These two chemistry teachers at Woodland Park High School in Colorado have turned the normal ways of teaching and learning on their heads by implementing technologies relating to podcasting. Now their students listen to their lectures at home and come prepared to do their hands-on work and ask questions in their face-to-face classrooms. Students are more in control of their learning this way, as they engage with the materials with a bit more flexibility in terms of control – doing so on their own schedules and terms. They can fast forward through the parts they already know, and replay parts of the lectures that they do not understand. If questions come up, they can ask their teachers in class; thus, maximizing the value of their face-to-face time.

But overall, most teachers and faculty members are not technologically savvy enough to pull this off. It's not that they couldn't -- they are extremely bright people (and brighter than me that's for sure)! Yet the way most colleges and universities are set up, the expectations are that they will be able to do all of these things. Resources have been set up to help assist the faculty members, but lack of incentives as well as full job plates (as alluded to above) often keep faculty members on the sidelines here.

Meanwhile, some of the other relevant players -- such as those of us folks in the IT/technical areas -- are focused on sorting through the vast array of tools and technologies, separating the wheat from the chaff; and then trying to select, implement, train, and support the faculty members on the use of these technologies. We can not know the content of all of the disciplines that we support. So we are forced to become generalists, and generalists not only in technology, but also in areas that we get called into, such as: pedagogy, instructional design, graphic design, web design, systems administration, programming, copyright, interface design, media creation, plagiarism and many more systems-related projects.

So this is why I say that we need teams, as no one can do all the required pieces anymore!

So where does that leave us? It leaves us with change.
It leaves us with developing partnerships. It leaves us with inviting all of the necessary parties to the table (and making room for more parties as need be in the future). There are now many more seats to fill at the teaching and learning table. So some remodeling might be necessary to make room for some bigger tables.

It leaves us with faculty needing to let go of the steering wheels -- or at least allowing others to:

Drive somewhere along the journey
Relay directions from the passengers' front seat on which way the road is about to turn
Bring up a Mapquest- or AAA-type of service to see where the road constructions are ahead

It leaves us with creating better standards for sharing information, so any content management system can access any other system or learning objects repository-- worldwide. That content needs to be accessible 24x7x365. It needs to be playable on PCs, Macs, mobile devices and hopefully on the next generation of mobile communication devices most likely to come our way within the next 1-2 years.

It leaves us with figuring out how to pay and protect the people who created the materials -- even if it's just pennies per access/download.

It means that more campuses will need to create collaborative spaces where teams of people can get together and create content that will be standards-based (and will hopefully be playable for more than the next 5 years). I recommend personnel with:

Subject matter expertise
Instructional design experience
Digital storytelling skills (as people commit items to long-term memory via storytelling)
Project management experience
Graphic design backgrounds
Web design skills
Expertise in digital audio and/or digital video
Programming skill
Business relationship managements skills for working with other teams from publishers

Given the significant investments to create these sorts of teams and engaging content, a couple of key questions come up:

How can we afford to do this?


I believe via the growth of consortiums and pooling our resources.



How long will that content be "playable"?


Hmmm...I'm not sure...perhaps there will be groups devoted to converting learning objects from one format to another; sort of like taking media from an 8 track player to a cassette to a CD to a DVD to a...

It also leaves us with constantly scanning the future for what's coming down the pike -- using the tools that Gary Marx (2006) discusses in his book, Future Focused Leadership:

A modified Delphi Process:

Use groups of advisors/councils -- community leaders, gov't, business, educators, etc.
Tap into the genius of people; listen to people; incorporate their ideas (which increases ownership)

Scenario planning, which includes:

Looking at what we would like to have happen and then try to figure out how to create that future
Looking at the plausible pictures of our futures, which makes the "elephants in the room" visible; helps us deal w/ those things we "just don't talk about"

Trend analysis
Environmental scans
PEST (political, economic, social, and technological factors) Analysis – or some prefer to say STEP Analysis

STEEPV (social, technological, economic, environmental, political and values) Analysis
STEEPED (social, technological, economic, environmental, political, educational, and demographic) Analysis
Gap Analysis: What's ideal? What's reality? Where are we now? What do we need to do to get there?
Root cause, defining moments, historical analysis
Flexibility/innovation analysis
SWOT (strengths, weaknesses, opportunities, and threats) Analysis
Stakeholder Analysis
Competitive Analysis

When will things really change?

When a Wal-Mart of education (or open education?) comes along and clobbers everyone else.
When the boards convene only to see yet another year of shrinking enrollments, and the question moving more to the forefronts of their thinking, "Where are so many of the current students going to get their educations?!"
When the pocketbooks get hit and tough budgetary conversations and decisions need to be made.
When layoffs appear on the horizon...and then potentially the closing of one's doors. (Yeh, I know, we've heard it for the last 10 years that 1/2 of the universities and colleges won't be in existence anymore...well, that hasn't happened...but that doesn't mean it won't happen. In my career, which has been heavily involved with disruptive technologies, things just take time. Here at Calvin College, there are many things going for us, and numerous areas are going well here; so I'm not saying that the doors are going to close here. However, I can't say the same for all institutions of higher ed out there.)

Ok...I'll step down from my soapbox now...thanks for listening.

Addendum: A possibly-related posting from Robin Good
(I say possibly for two reasons: 1) Because some teams in the future will meet virtually while other teams will meet face-to-face, and 2) Because I didn't watch all of the videos so I can't speak to all of the content therein.)

PART II: Virtual Teams And The Bioteaming Approach - A Video Interview With Ken Thompson


U.S. Higher Education Lags in Technology Integration, New CDW-G Study Reveals -- from EducationalTechnology Blog, Ray Schroeder, Ed.
CDW Government, Inc., a wholly owned subsidiary of CDW Corporation and leading source of Information Technology (IT) solutions to educators and governments, today announced the results of its new study, "The 21st-Century Campus: Are We There Yet?", which examines the current and future role of technology in higher education. With responses from more than 1,000 college students, faculty and IT staff members, the study uncovers how technology is leveraged as an academic tool on campuses today; identifies leaders and barriers to adoption; and recommends next steps to improve campus technology integration. Regardless of their major, students say campus technology was a key factor in their school selection - and is critical to their chosen professions.

Alan November Keynote-ITEC 2008 -- from Angela Maiers
Alan made the compelling case that students need to be able to do three things well to succeed in their 21st century world:

Digital-Media Venture Capitalist on Hollywood and Silicon Valley's Awkward Dance -- from The New York Times, by Claire Cain Miller

UIUC's tech chief explains her school's success -- from eSchoolNews.com
University of Illinois at Urbana-Champaign ranked No. 1 on PC Magazine's 'Top Wired Colleges' list

Adobe's Master Collection -- useful in digital storytelling, graphic design, movie making, etc.



Savannah College of Art and Design — named one of the "25 cutting-edge schools with an eye
toward the future" — uses Adobe software to prepare students for career success.
Watch a video case study to see how instructors incorporate Adobe Creative
Suite Master Collection software throughout the curriculum.



The Eyes Have It: Potent Visuals Promote Academic Richness -- from Edutopia.org
Visual Thinking Strategies blazes a path from artistic inquiry to scholastic achievement.


Yale MBA dean to found Apple University -- from CNET News
(From DSC: Perhaps that's how Apple will be spending some of its $25 billion in the bank...)

The Tower and the Cloud: Higher Education in the Age of Cloud Computing -- from Educause Connect

Web site puts campus research online, in one place -- from eCampusNewsOnline.com

Comcast begins rolling out 50-Mbps broadband service -- from eCampusNewsOnline.com
(NOTE from DSC: I wouldn't trust Comcast to deliver solid customer service as far as I could throw them. As an example, my parents' were without Internet service for 22 days. After numerous calls, a technician from Comcast finally came out to find out that a repeater wasn't working. They have some of the best marketing in the business...but too bad they can't deliver.

Instead, I post it not to give them press, but because it signifies that our ability to transfer information will only get better and faster...which will lead to even more multimedia-based communications.)
10/22/08


From Tombstone Generator
My thanks to Steve Rubel for the link.




Training-Related Videos (Desktop Screen Recordings) -- from Russell Stannard

Learn Trends 2008 Free




Getting Started with Oral History Interviews -- from Wes Fryer

The Financial Crisis -- from NigelPain.com:

I have been banging on about the fact that this is not only a financial crisis but a moral and ethical one as well and today in the New York Times my words resonate. Margaret Atwood has written a short, brilliant think piece which I know you will enjoy. She says:

To heal our wounds, we must repair the broken moral balance that let this chaos loose.

Also see Margaret's article, entitled "A Matter of Life and Debt"

The ECAR Study of Undergraduate Students and Information Technology, 2008 -- from Educause

For designers out there:

The Future of Work -- from the Institute for the Future


University of Virginia explores virtual computing -- from eSchoolNews.com

Good tutorial on phishing scams -- from CommonCraft.com
10/21/08
Enhancing Document Camera Use -- from Miguel Guhlin




Revisiting "A Vision of Students Today" -- from Professor Michael Wesch, Kansas State University


New Alliance To Research Gaming in Math and Science Education -- from Dave Nagel, The Journal
Video games have always had and probably will always have their detractors. But there's a growing movement in academia and industry recognizing the value of this medium as an educational tool both inside and outside the classroom.

Open Source Schools -- from EffectiveICT.co.uk
Open Source Schools is an initiative to inform schools about Open Source Software (OSS). A number of schools are already realising the benefits of OSS within their ICT strategy. This project will work to share their experiences with the wider community of educational practitioners.

The atracTable Multi-Touch System from Atracsys -- from Interactive Multimedia Technology
The atracTable is a multi-touch presentation system developed by the Swiss engineering and development group, Atracsys. It is similar to Microsoft's Surface. Interaction on the table can be triggered by laying objects on the table.


Study Confirms Our New "Connectedness" Is A Mixed Blessing -- from ReadWriteWeb.com, by Sarah Perez
To all those who feared that technology pulls people apart, a new report from the Pew Internet & American Life Project on the American family reveals the opposite is true: today's families are more connected than ever. However, this always-on interaction with technology has a darker side too...one which leads to higher stress and less satisfaction with both family and leisure time. In reviewing the data, we discover that technology is really both a blessing and a curse.

(K-12) Integrating Video Production into Curriculum and Classroom Activities -- from the Journal; November 6, 2008 | Time: 12pm Pacific/3pm Eastern
Students of all ages benefit from the use of camcorders and video production in the classroom. Utilizing a variety of projects ideas teachers can easily integrate video in to any school subject curriculum. Children can learn to communicate verbally as well as visually, learn a technical skill, and be truly engaged in learning. Learn how to integrate video production into your k-12 curriculum. From art to science see and hear how teachers across the country are using video to increase visual literacy, critical thinking and problem solving, in this free, one-hour webcast moderated by T.H.E. Journal's Matt Villano. Register today!

Technology Integration Podcast -- from Edutopia

Pazera Free Video To Flash Converter Features -- from TechieBuzz.com

Interest networks





Monet's Gardens at Giverny with Music, Version II

Draw Perfect Shapes with your Mouse using Dabbleboard -- from Digital Inspiration

CouchSurfing.org: Participate in Creating a Better World, One Couch At A Time

10/20/08

The "new language" continues to develop, as exemplified by Glogster.com.


I left my Business Consultant job at Kraft Foods in '97 to pursue a Web Design & Production Certificate at SFSU's MSP. One of the many things the LORD taught me during that time was that I couldn't do everything by myself -- I needed other people. I needed a TEAM of people to produce effective instructional multimedia.

If our youth are speaking this new language -- and I would think they will be building their own "teams" along their way -- then we will probably need to build teams on this end of the world in order to speak their language...to effectively communicate with them and keep them engaged. Get ready, 'cause here they come! :)


Glogster.com? -- Mix graphics, photos, videos, music and text into slick Glogs.

Quotes:
"What might schools look like that task themselves with graduating students with passions instead of just transcripts?"

What do schools look like, who task themselves with graduating students who have taken on learning as part of the lifestyle — learning lifestyle.

Searching for the "future" -- via social bookmarking/tagging -- at:

What's Next After Web 2.0? Here's What You Told Us... -- from the Read?Write/Web, by Richard MacManus
Here's a nice quote from that article:
Mark Johnson, Powerset/Microsoft Program Manager, commented that "the next era of the Web will represent greater understanding of computers." He went on to suggest that "if Web 1.0 was about Read and Web 2.0 was about Read/Write, then Web 3.0 should be about Read/Write/Understand."

Futures Research Quarterly publishes special leapfrog issue
The World Futures Society has published a special issue of Futures Research Quarterly, focused on the Leapfrog Principle.

Education Futures
Exploring a New Paradigm in human capital development, fueled by globalization, the rise of innovative knowledge societies, and driven by exponential, accelerating change.





Welcome to the Leapfrog Web! -- from the University of Minnesota

"A Leapfrog University relentlessly disrupts itself to compete successfully in the global knowledge and innovation economy. A Leapfrog University works ahead of the competition in teaching, research, innovation, and service. It avoids playing catch-up."

Content: Selected Essays on Technology, Creativity, Copyright, and the Future of the Future -- by Cory Doctorow

Superstruct meetup in Palo Alto October 20 -- from http://avantgame.blogspot.com/
What will the year 2019 be like? And who will you be in the future? You're invited to a Superstruct Party & Meet-Up. Learn all about, and try out, Superstruct, the worlds' first massively-multiplayer forecasting game.

The Next Web 2008: Nova Spivack Presentation
Nova Spivack: "The Semantic Web as an open and less evil web"

The Institute for the Future (IFTF)
The Institute for the Future (IFTF) is an independent, nonprofit research group with over 40 years of forecasting experience. The core of our work is identifying emerging trends and discontinuities that will transform global society and the global marketplace. We provide insights into business strategy, design process, innovation, and social dilemmas. Our research generates the foresight needed to create insights that lead to action. Our research spans a broad territory of deeply transformative trends, from health and health care to technology, the workplace, and human identity. The Institute for the Future is located in Palo Alto, CA.


Universal academic directory -- from a 9/30/08 posting from the Everything is Misc Blog





Great page for which tools to put in -- and later pull out -- of your toolbox:
Abundance of Tools -- from Miguel Guhlin

Computer Science Colloquium on Internships and Resumes
Ryan Holt, student | Pat Bailey, professor | Assorted and valuable guests
Friday, 17 October 2008 | 3:30pm | NH 159

NoteMesh -- my thanks to Daniel Laninga in the T&L Digital Studio for this link
NoteMesh is a free service that allows college students in the same classes to share notes with each other. It works by creating a wiki for individual classes that users can edit. Users are free to post their own lecture notes or contribute to existing lecture notes. The idea is that users in the same class can collaboratively create a definitive source for lecture notes. To learn more, take the tour.

Flashcard Exchange.com -- my thanks to Daniel Laninga in the T&L Digital Studio for this link
Get pre-made flashcards for numerous subjects.

WII Music from Nintendo -- link from Nintendo;




10/18/08
A Day in the Life of a Nurse -- link from Larry Ferlazzo
Select Nurse's Station when you get there...
Communications Forum: Books and Libraries in the Digital Age with Robert Darnton -- from MIT Comparative Media Studies
A pioneering scholar of the Enlightenment and of the history of the book, Robert Darnton is the director of the University Library and the Carl H. Pforzheimer University Professor at Harvard. A former Rhodes Scholar and MacArthur Fellow, his books include The Business of the Enlightenment: A Publishing History of the Encyclopedie, The Great Cat Massacre: And Other Episodes in French Cultural History, and The Forbidden Best-Sellers of Prerevolutionary France. He has written extensively on the impact of digital technologies on the culture of print and on the responsibilities of libraries in the computer age.

Google Docs in Plain English -- from CommonCraft

Flash Earth -- my thanks to Caleb Kuntz in the T&L Digital Studio for this link
A Google Earth-like system that combines and syncs 7 different maps and satellite image systems, including a daily updated NASA image of what the Earth looks like today. Easy to use interface as well.

Neave.com Planetarium -- my thanks to Caleb Kuntz in the T&L Digital Studio for this link
This is a virtual planetarium, with constellations, stars, and again, a very nice user interface, including integration with the aforementioned flashearth.com, and a full screen view as well.
10/17/08
Seminar in Information Science:
Course Outline for the Open Movement and Libraries for Fall 2008


Digital Storytelling links from Larry Ferlazzo
Transparent Language
... has helped more than one million people worldwide to learn a new language using their home computer. Our products are used in over 12,000 civilian and government educational institutions, including major universities and government facilities such as the Defense Language institute and Foreign Service Institute.

For language professors/educators, click on the image below to access some nice resources:


Kids keep parents in the dark about cyberbullying - Desiree Everts, CNet News.com -- link from Educational Technology blog
Online bullying could be more pervasive than you think. Three out of four teens were bullied online over the last year, according to a study released this week by psychologists at the University of California, Los Angeles. And while that number may seem high at the outset, only 1 in 10 of those kids told their parents or another adult about it, the study showed. The anonymous Web-based study surveyed 1,454 kids between the ages of 12 and 17. Of those, 41 percent reported between one and three cyberbullying incidents during the year; 13 percent reported four to six incidents; and 19 percent reported seven or more. In other words, no longer are victims of bullying relegated to the geeks and nerds of yore when it comes to the Internet.

The Social Media Classroom: Participatory Pedagogy
The greatest value that the SMC can add to a learning community is its ability to support a movement away from education as delivery of knowledge toward education as critical, collaborative inquiry—a student-centric pedagogy that engages students in actively constructing knowledge together, rather than passively absorbing it from texts, lectures, and discussions.

New Open Yale Courses -- from the Centre for Learning & Performance Technologies (C4LPT)
Eight new courses in history, economics, literature and biomedical engineering taught by leading faculty have been added to "Open Yale Courses," the University's free online education initiative.

Content: Selected Essays on Technology, Creativity, Copyright, and the Future of the Future -- by Cory Doctorow

Remix: Making Art and Commerce Thrive in the Hybrid Economy -- by Lawrence Lessig

Criminalizing our children and others is exactly what our society should not do, and Lessig shows how we can and must end this conflict—a war as ill conceived and unwinnable as the war on drugs. By embracing "read-write culture," which allows its users to create art as readily as they consume it, we can ensure that creators get the support—artistic, commercial, and ethical—that they deserve and need. Indeed, we can already see glimmers of a new hybrid economy that combines the profit motives of traditional business with the "sharing economy" evident in such Web sites as Wikipedia and YouTube. The hybrid economy will become ever more prominent in every creative realm—from news to music—and Lessig shows how we can and should use it to benefit those who make and consume culture.

Remix is an urgent, eloquent plea to end a war that harms our children and other intrepid creative users of new technologies. It also offers an inspiring vision of the post-war world where enormous opportunities await those who view art as a resource to be shared openly rather than a commodity to be hoarded.


50 Excellent AJAX Tutorials -- from SmashingMagazine.com

3rd WLE Mobile Learning Symposium (re: mobile learning)
Mobile Learning Cultures across Education, Work and Leisure | March 27, 2009 | London, UK
One of the pedagogic aims of such a cultural ecology of mobile learning is to build new links, or to strengthen existing ones, between the different contexts in a learner's life with the aim to provide continuity for learning, to minimise the risk of failure, and to nurture lifelong learning.

And Finally, We'd Like to Thank the Academy, Whose Total Lack of Foresight Made All This Possible -- from All Things Digital
Not only is iTunes the world's largest music retailer, it's apparently also the world's most popular online TV store. This according to proprietor Apple (AAPL), which said today that iTunes has sold some 200 million TV episodes. To repeat: 200 million. Not bad, considering that Apple tossed NBC's fall TV lineup off iTunes last year. And sales are certain to grow, now that all four of the major TV networks–ABC, CBS, Fox and NBC–are offering HD versions of its programs through iTunes. Which means Apple is well-positioned to take advantage of an online video market that In-Stat expects to hit $4.5 billion in sales by 2012.

Five Essential Tech Tools for Campus Administrators -- by Miguel Guhlin
Although there are many administrative tasks that could be made easier with the use of technology, these are the five I believe have the most potential to be enhanced by technology-related tools:


Utah Education Network -- my thanks to William Overbeeke in the T&L Digital Studio for this link
The Library of Congress: American Memory -- my thanks to William Overbeeke in the T&L Digital Studio for this link
"American Memory provides free and open access through the Internet to written and spoken words, sound recordings, still and moving images, prints, maps, and sheet music that document the American experience. It is a digital record of American history and creativity. These materials, from the collections of the Library of Congress and other institutions, chronicle historical events, people, places, and ideas that continue to shape America, serving the public as a resource for education and lifelong learning."

The National Archives: Video Collection | Main Website -- my thanks to William Overbeeke in the T&L Digital Studio for these links

Learning Wiki for Learning 2008 Conference -- from Elliott Masie
50+ Podcasts from Learning 2008 Faculty Posted: We are honored to announce that over 50 Podcasts were posted today from the Learning Leaders at Learning 2008. These are short summaries of upcoming sessions - that provide participants with a flavor of the content and intent of each session. Even if you are not coming to Learning 2008, it is an interesting technique to explore. Our faculty were given a number to call by telephone. We then simply download and upload to a website. Access the Podcasts here.

10/16/08
Now shipping: Adobe CS4 for Education -- from Adobe.com



From DSC: Boy...I could use this next tool/service!
Find Words You Were Thinking About But Can't Remember Anymore -- from Digital Inspiration, by Amit Agarwal

Zotero -- from iLearn Technology


Overfeeding on Information


10/15/08
Research Libraries Collaborate on Shared Digital Repository -- from CampusTechnology.com

Digital Humanities '09 -- upcoming conference
Suitable subjects for proposals include, for example,

The Met Opera Will Offer Performances on the Web -- from the NY Times, by Daniel Wakin



3,000 hours of history go online -- from Broadcast.com, by Will Strauss; link from edu.blogs.com
Schools and colleges are to get free online access to more than 3,000 hours of film and TV news from the past 100 years following a collaboration between academia and the broadcast industry

From DSC:
Help keep your kids safe out there!
...and help your family members out. Here are some sites I put together and posted to BrooksideCRC.org. They are meant to help your family members benefit from using the various technologies out on the Internet, while aiming to keep our kids as safe as possible out there in the Wild Wild West!

Interactive Timeline: The Lives and Careers of Obama and McCain -- from the WashingtonPost.com



The Head First Teaching/Training Approach -- idea from equixotic.com
Learning isn't something that just happens to you. It's something you do. You can't learn without pumping some neurons. Learning means building more mental pathways, bridging connections between new and pre-existing knowledge, recognizing patterns, and turning facts and information into knowledge (and ultimately, wisdom). Here's how we help you do that:


MAA Minute Math -- from Educational Technology
The good folks at the Mathematical Association of America (MAA) keep onturning out engaging and interactive mathematics resources, and this latestrelease follows in that admirable path. The MinuteMath feature bringstogether a host of problems from the MAA's American Mathematics Competitions, and these playful problems can be used in a variety ofsettings, including the classroom or a good-spirited mathematics get-together outside the classroom walls. The site was launched in September2008, and so far the offerings here are quite nice and they includequestions that deal with sums, geometry, and positive integers. Eachquestion is also rounded out with an interactive version of both the problemand the solution.



Poverty: Let's Make A Difference! -- from Smashing Magazine by Vitaly Friedman & Sven Lennartz



For the image above, Smashing Magazine links to
http://www.flickr.com/photos/beija-flor/246590598

Campus Technology 2009
July 27 - 30, 2009 | Boston Convention and Exhibition Center | Boston, MA
Where Campus Technology 2008 explored Next-Gen.Edu--the new technologies, services, web tools and cultural changes taking root on our campuses--our 2009 conference will bring attendees to the next level: Mastery of a Range of Rapidly Evolving Digital Worlds. Campus Technology is especially seeking presenters with expertise in Web 2.0 and 3.0 (including cloud computing and worldware), the latest instructional tools and learning infrastructures, development and optimization of digital campus communities, immersive learning and new-age student services.

HR at a Global University -- from InsideHigherEd.com

On stage fright in the classroom -- from Rick's Cafe Canadien blog

Go to Oxford — or Cambridge — courtesy of iTunes U (requires iTunes)


10/14/08
From DSC:
What's the solution? We have recently started seeing a faster introduction of new tools, technologies, etc. -- and the rate of this change doesn't appear to be slowing any time soon. With an ever-increasing pace of change, what's the best way to move into the future? Here's an article that talks about students and technology. But the answers aren't easy to ascertain...however, I believe that developing and using TEAMS of people are the key to enjoying a successful future. The bar is rising too high for one person to do it all anymore.

Consider this article for seeing what I mean about using teams:
American U Takes 'Campus Experience' Online -- from CampusTechnology.com, by Dian Schaffauser
American University in Washington, DC has signed with media agency Realview TV to design, produce, and stream the school's online "Virtual Campus Experience." The video will showcase its students, faculty, and virtual campus on the Web via an interactive video-based micro site that's designed to match the school's brand. "We are excited to work with Realview TV to create a sophisticated and engaging video solution for visitors to our Web site," said Terry Flannery, executive director of university communications and marketing. "A unique user experience has been the primary goal of our comprehensive Web site redesign, expected to launch early in 2009. The Realview TV solution will provide us the video content needed to differentiate our university and achieve our mission to recruit the highest quality applicants."

Is Higher Ed Technology Keeping Up with Student Demand? -- from CampusTechnology.com
According to the report, students hold strong opinions about the need for technology access in higher education, both for their academic careers and their lives outside of the classroom. When asked whether how important technology was in choosing a school, high percentages of students indicated that it was "important" or "very important," particularly those in vocational and technical studies (90 percent), communications majors (89 percent), engineering majors (79 percent), business majors (78 percent), and education majors (73 percent).

Apple introduces new MacBook family and a new 24-inch LED Cinema Display designed for new MacBook family




Information for church website builders

What are some resources our church can use to develop websites?

If you want to set up a web log ("blog") only:

Some examples of nice design:

Handy PDF Tools And Services You Should Definitely Use -- from TechieBuzz.com
10/13/08
10 ways to use your edublog to teach -- from edublogs.org

Using Blogs to Enhance Learning - Some Helpful Tips -- from Open Education

Top Ten Reasons To Blog and Top Ten Not to Blog : eLearning Technology


For designers: Check out the following websites:


Multimedia & Literacy -- from David Warlick
I see the pressures to expand our notions of basic communication skills coming from two directions. First, there is the challenge of gaining your audience's attention. We're overwhelmed by information, having to choose from a bewildering array of sources, all competing for our attention. It means that communication must now utilize combinations of text, images, sound, video, and animation, arranged appropriately for an audience, in order to accomplish your goal.
Multimedia & Literacy -- from David Warlick
I see the pressures to expand our notions of basic communication skills coming from two directions. First, there is the challenge of gaining your audience's attention. We're overwhelmed by information, having to choose from a bewildering array of sources, all competing for our attention. It means that communication must now utilize combinations of text, images, sound, video, and animation, arranged appropriately for an audience, in order to accomplish your goal.

Reverbage

3rd WLE Mobile Learning Symposium
The Centre for Work-based Learning and Education (WLE), at the Institute of Education, London, in conjunction with the London Mobile Learning Group (LMLG), will hold the 3rd WLE Mobile Learning Symposium: Mobile Learning Cultures across Education, Work and Leisure on 27 March 2009 at the WLE Centre, IOE London, UK.

elections library -- from howstuffworks.com; link from Lucy Gray's blog
The Elections channel includes information on topics related to elections, voting or running for political office. Learn more about presidential debates, the electoral college or the voting system.

The Presidential Timeline -- lnk from Lucy Gray's blog

Multimedia & Literacy -- from David Warlick
I see the pressures to expand our notions of basic communication skills coming from two directions. First, there is the challenge of gaining your audience's attention. We're overwhelmed by information, having to choose from a bewildering array of sources, all competing for our attention. It means that communication must now utilize combinations of text, images, sound, video, and animation, arranged appropriately for an audience, in order to accomplish your goal.

Information for church website builders

What are some resources our church can use to develop websites?

If you want to set up a web log ("blog") only:

Some examples of nice design:
10/11/08
Blending blogging into an academic text


BroadbandCensus.com Presents the Broadband Breakfast Club With Event on Digital Copyright

One organization's thoughts about the future of higher education

Here's a modifed site map of this CD:
Word | PDF

K-12 Online Conference -- http://k12onlineconference.org/
The K-12 Online Conference invites participation from educators around the world interested in innovative ways Web 2.0 tools and technologies can be used to improve learning. This FREE conference is run by volunteers and open to everyone. The 2008 conference theme is "Amplifying Possibilities". This year's conference begins with a pre-conference keynote the week of October 13, 2008. The following two weeks, October 20-24 and October 27-31, forty presentations will be posted online to the conference blog (this website) for participants to download and view. Live Events in the form of three "Fireside Chats" and a culminating "When Night Falls" event will be announced. Everyone is encouraged to participate in both live events during the conference as well as asynchronous conversations.

Here are some blogs/feeds for you:

Welcome to iLearn Technology -- from ilearntechnology.com
iLearn technology is an edublog dedicated to giving teachers practical tips for integrating technology into the classroom. All of the resources are free to use and simple to implement. If you know of a great classroom technology resource, please let me know about it on my contact page! Written by: k-5 technology teacher Kelly Tenkely.

(From DSC: This edublog mentioned the following sites/items that I found interesting...)

In-flight movies
These short videos (between 3-5 minutes long) contain images and scenes from a country or city and provide students will simple narration in the target language. They are particularly useful for "fantasy trips" - show them on the "plane" during the "flight"!

Opening Up Education: The Collective Advancement of Education through Open Technology, Open Content, and Open Knowledge -- from Educause

Technology makes cheating 'far more tempting' -- from eSchoolNews.com
For many young Americans, technology has not only become an integral part of their everyday lives, but it is also changing the way they cheat on tests, plagiarize papers, and then share the how-to details, reports ABC News.

From Interactive Multimedia Technology
For those of you who can't wait to dive into programming multi-touch, collaborative applications, take a look at NUI's Snowflake 1.0 software for OEM partners:
10/10/08
From DSC:
Note again, these are my viewpoints...not necessarily those of Calvin College.

From the current money crisis, perhaps we Americans will get out of our current spiritual crisis -- and our state of having hardened hearts -- as well. After all, who or what do we really worship here in America? Is it often not the almighty $$dollar$$ instead of The Almighty?

Have we not seen major greed in almost all industries? We have been out of control as a nation. Perhaps this is one of the macro-pains that we need to go through in order to get right again. But as is often the cases in our own individual lives, we don't like to go through such pain.

When I have listened to the pundits ramble on and on, not one of them has mentioned anything about seeking the LORD's counsel (and His forgiveness). No; not one of them.

Doesn't that tell us something? Most people would be publically shocked at such a suggestion if they were watching CNN or one of the major network news casts...but I wonder what these same folks might think behind closed doors...maybe it wouldn't be so stupid after all...as they look worriedly at their kids...wondering how the family's ends are going to meet...

Later addendums:
(10/11): At the very least, bad morals make bad business. Good morals make good business -- and it truly helps others out.

On the way into work today, I heard a song..."No pain...no gain." It made be reflect again on this posting/topic. Perhaps that's why the LORD allows pain...or at least uses it in our lives...it sure gets my attention.

(10/22):

The Financial Crisis -- from NigelPain.com:

I have been banging on about the fact that this is not only a financial crisis but a moral and ethical one as well and today in the New York Times my words resonate. Margaret Atwood has written a short, brilliant think piece which I know you will enjoy. She says:

To heal our wounds, we must repair the broken moral balance that let this chaos loose.

Also see: A Matter of Life and Debt

In One Ear: iTunes U Puts iPods to Good Use -- from edutopia.org
A new online repository offers free, state-approved K-12 course materials and teacher development tools.

Power Law of Participation -- from the Power of Educational Technology


Bean on Exploratory Writing -- from The Teaching Professor
Over the past several days I've been re-reading John Bean's book, Engaging Ideas: The Professor's Guide to Integrating Writing, Critical Thinking, and Active Learning in the Classroom. Now, there's a book I really wish I'd written. At this point it's a classic, widely referenced, and one of the few books I regularly hear faculty recommending to each other.

New Media Consortiuim (NMC) Upcoming Conference -- from the NMC
Rock the Academy, the twelfth in the NMC's Series of Virtual Symposia, will explore the kinds of ideas and activities that are changing the shape of education today.

Liberal arts and gaming: one campus practitioner interviewed -- from Liberal Education Today, by Bryan Alexander
A liberal arts language teacher is interviewed about using a computer game in the classroom. Dickinson College's Todd Bryant describes deploying World of Warcraft, touching on student reactions, faculty responses, pedagogical practices, and other issues. (Sound file here)

OpenRoad.TV -- original link from Larry Ferlazzo
10/9/08
Other countries' IT industries catching up to U.S. -- from InfoWorld.com
BSA study: U.S. retains its No. 1 ranking this year for a competitive IT industry, but the country is facing a shortage of skilled tech workers
10/8/08

The Melheimian Sabbatiblog -- from Pastor Rich Melheim
A great example of a faith-based organization using technology


Online Scientific Calculator -- my thanks to Daniel Laninga from the T&L Digital Studio for this link
"A useful online calculator. This could be helpful to professors or teachers that need to demonstrate how to do a certain math problem. It also includes helpful conversions."


CNET Editor's Office Hours -- from the Futurist Update
Click of the month pick: Live Tech Support at CNET's "Editors' Office"
The popular online consumer electronics site CNET, a division of CBS Interactive, has launched a new live show, "Editors' Office Hours." The live daily 30-minute show will feature a CNET editor offering advice on popular high-tech gadgets, trends, troubleshooting, and more. "Our editors receive hundreds of e-mails from users who want answers to their burning tech questions, from specific tech product
recommendations to learning more about how to get the most of their tech gadgets," says CNET content VP Scott Ard. The program streams Monday through Friday from 11:30 a.m. to noon Pacific time.



Joongel -- my thanks to Daniel Laninga, in the T&L Digital Studio for this link
"Joongel is a comprehensive search guide that helps to locate query responses from multiple websites. It's a very cool tool that helps speed up internet searching."

Tutorial: Encoding for Screencams -- from StreamingMedia.com, by Jan Ozer
How to wring the last bit of quality out of your codecs and encoding tools when compressing screencams for internet delivery.



Google Puts Tunes From YouTube a Click Away -- from the NY Times


Focus on Institutional Culture Drives High Rate of Faculty Technology Adoption at Genesee CC --from CampusTechnology.com -- my thanks to Krist Spahr, T&L Group, for this link


Microsoft and Universities Will Study Using Games to Teach Middle-School Students -- from The Chronicle of Higher Education


Recover Data From Scratched CDs and DVDs with Copy Cat -- from Techie Buzz
10/7/08
"Studies have shown that there are 25 college-level courses that get about 50% of the total credit enrollment across U.S. higher education. Among these are Introduction to Psychology, U.S. History, Introduction to English Composition, Statistics, Introductory Spanish, and Calculus."

From DSC: It is not a stretch of the imagination at all to think of a "Wal-Mart" type of educational institution coming in to offer this low-hanging, highly-profitable fruit. Or perhaps this type of fruit will be available online...for 1/2 the price. Or perhaps the publishers -- who have already created much of the content anyway for these courses -- will offer them.

Free Resources from the Net for (Special) Education


Educational and Assistive Technology to support Universal Access and Universal Design for Learning

E-Textbooks for All -- from InsideHigherEd.com

LinkedTube
Put links in your YouTube videos

Keep Track of iTunes App Store Updates -- from iThinkEd
Today, Ars Technica posted a very handy guide for keeping up with the new, popular and discounted applications in the iTunes App Store. Here are some great pages and feeds you might want to follow to keep you on top of your iPhone App choices..



---

Berkman Center at Harvard
The Berkman Center's mission is to explore and understand cyberspace; to study its development, dynamics, norms, and standards; and to assess the need or lack thereof for laws and sanctions.We are a research center, premised on the observation that what we seek to learn is not already recorded. Our method is to build out into cyberspace, record data as we go, self-study, and share. Our mode is entrepreneurial nonprofit.

Carnegie Mellon School of Computer Studies -- My thanks to Rich Hoeg and his eContent blog for this link
Knowledge at Wharton -- University of Pennsylvania




Radio Tuck -- Dartmouth

Citris
The Center for Information Technology Research in the Interest of Society (CITRIS) creates information technology solutions for many of our most pressing social, environmental and healthcare problems. The first public-private partnership created to use IT in this way, CITRIS partners more than 300 faculty and thousands of students from myriad departments at four UC campuses (Berkeley, Davis, Merced and Santa Cruz) with industrial researchers from over 60 corporations.

---

Coming to terms with Cloud Computing -- from CampusTechnology.com, by Herb Torrens

Planet eBook -- my thanks to William Overbeek, in the T&L Digital Studio for this link
Welcome to Planet eBook, the home of free classic literature. All our novels and books are entirely free for you to download and share with your friends, classmates, students, anyone!

Kuler -- my thanks to William Overbeek, in the T&L Digital Studio for this link
Define colors, save, and publish color groups; inspiration site--great for graphic designers and artists.

The Learning Content Development System (LCDS) -- from Microsoft

Fresh Logic Atlas -- my thanks to Joe Girolamo in the T&L Digital Studio for this link

10/6/08
University of Mary Washington New Media Center

Northwestern University Multimedia Media Learning Center

Penn State University's Digital Commons


VCU Center for Teaching Excellence


Columbia University Digital Knowledge Ventures

University of Wisconsin's Digital Media Center


University of Virginia's Center for Technology and Teacher Education


Software Agents -- from MIT's Research Group Projects and Descriptions
Principal Investigator: Henry Lieberman
The Software Agents group investigates a new paradigm for software that acts like an assistant to a user of an interactive interface rather than simply as a tool. While not necessarily as intelligent as a human agent, agent software can learn from interaction with the user, and proactively anticipate the user's needs. We build prototype agent systems in a wide variety of domains, including text and graphic editing, Web browsing, e-commerce, information visualization, and more.

Stimulant: Microsoft Surface + Nintendo Wii Mashup -- video on vimeo
Good example of where some artists will make their living in the future.

Digital debate: Prepare kids for exams or life? -- Laura Devaney, eSchool News
An Australian educator's decision to let students use cell phones and the internet during exams has prompted a global dialog about the nature of 21st-century assessment--and whether the definition of cheating should be changed in light of ubiquitous technology use. Students at Presbyterian Ladies College (PLC), a private girls' school in Sydney, Australia, are participating in a pilot project in which they can use cell phones, the internet, and can even call a friend or relative to help them with an exam question.

The cloud finally comes to education -- from ZDNET.com, by Christopher Dawson
Cloud computing is one of those great buzzwords in IT that, so far, has meant very little to the average Ed Tech customer. We all have a pretty good idea what it means: lots of computers somewhere (we don't actually care where) doing lots of processing to deliver services to our desktops via the Internet. On the other hand, with the maturation of virtualization technology, the idea of virtual desktops and virtual servers is certainly rearing its head in education as we try to cut energy costs, ease management, and consolidate resources.


Google Blog Search -- link from Caleb Kuntz, within the T&L Digital Studio
A little known Google tool that allows you to search blogs. This tool is uniquely useful as more and more blogs become sources of news and knowledge beyond the big newspapers.


Google Code Search -- link from Caleb Kuntz, within the T&L Digital Studio
This is a fantastic tool for those who study Computer Science! It is a search system for repositories of open source code.

Clay Shirkey's Keynote from Web 2.0 2008 -- link from Mark Greenfield's posting re: filter failure; also see this article

10/4/08


Fuller, R.B. (1969) Operating manual for spaceship Earth.
Carbondale, IL: Southern Illinois University Press.

High-tech special learners - Ina Hernando-Malipot, Manila Bulletin -- from Educational Technology blog
Truth be told, information and communication technology (ICT) makes the world go round these days. However, not all have been taking advantage of these tools of learning – specially people with special needs.... "Only a few realize the great benefits that computer-based technologies can afford students with disabilities," says Dr. Felina P. Espique of Saint Louis University (SLU) in Baguio City when she talked on "ICT for Teaching Students with Special Learning Needs" during the 3rd National ICTs for Basic Education Congress held in Cebu City recently.



The world will not stand still. It's that simple...and that complex.

None of us, nor our organizations, can be frozen in time.

Gaming to Learn • Carrollton-Farmers Branch ISD -- from David Warlick
10/3/08
ChinesePod & FrenchPod -- links from Dave's Whiteboard

Time for Twenty-Four Terrific Tenure Tips for New Faculty Members: Ideas For Fostering Freedom -- from Indiana University's Curtis Bonk

YouTube University: UCLA -- from Liberal Education Today by Bryan Alexander
Another American university is publishing content through YouTube. UCLA now has a channel, stocked with course and campus videos. Course content, to pick one example, has its own channel: http://www.youtube.com/uclacourses.

FlexDex -- from e-Learning Queen

Downloadable Handouts from Ian Jukes -- a key person in the world of educational technology
Topics include: visions, the communications age, curriculum, information fluency, technology planning, and creating powerful presentations.

Digital Storytelling Sites & Resources -- link from Angela Maiers
Tying some digital stories and want to do more? This is a great place to continue that work or to explore digital story telling for the first time! Check out these amazing digital story telling sites and resources.

Enduring Voices Saving Disappearing Languages -- from the National Geographic Society, link from Daniel Laninga
Nearly 80 percent of the world's population speaks only one percent of its languages. When the last speaker of a language dies, the world loses the knowledge that was contained in that language. The goal of the Enduring Voices Project is to document endangered languages and prevent language extinction by identifying the most crucial areas where languages are endangered and embarking on expeditions to...

Gapminder.org -- from Daniel Laninga
Gapminder is a non-profit venture promoting sustainable global development and achievement of the United Nations Millennium Development Goals by increased use and understanding of statistics and other information about social, economic and environmental development at local, national and global levels.

Daniel mentions, "This could be useful for professors teaching linguistics, anthropology, international development studies, and statistics. The cool thing is that you can not only see other people's data, but also create your own graphs pertaining to life expectancy, income, and many other things. A great, creative, informative tool."


Connectivism & Connective Knowledge -- from Innovate, by Stephen Downes
In this edition of Places to Go, Stephen Downes describes Connectivism & Connective Knowledge, an online course being offered through the University of Manitoba by Stephen Downes and George Siemens. Designed in accordance with the principles of connectivism, the course, which has been dubbed a massive online open course (MOOC) for its diffusive, networked structure and its free and open enrollment, relies on a web of technologies to connect participants and illustrate its content. Connectivism & Connective Knowledge is not simply the use of networks of diverse technologies; it is a network of diverse technologies.

2008 Keynote Speakers from the 25th Annual Conference on Teaching & Learning, Madison Wisconsin (from August)

Technology trends opening access to education worldwide: Now, we all can learn!
Click for video
(Note: Video begins with Conference welcome.)
Curtis Bonk
Professor of Educational Psychology and
Instructional Systems Technology, Indiana University



Connectivism: A vision for education
Click for video
(Note: Video begins with Wedemeyer Award presentation.)
George Siemens
Associate Director of Research and Development
Learning Technologies Centre, University of Manitoba



Achieving success: Listen, look, and lead
Click for video
(only available until October 18, 2008)
Marilyn Moats Kennedy
Founder and partner of Moats/Kennedy, Inc.
Wilmette, Illinois



---

Each year the Annual Conference on Distance Teaching & Learning features more than 100 sessions addressing best practices and research on the design and delivery of distance education. Some of the knowledge exchanged at past conferences is captured in the Resource Library.



---

"Leading Learning" presentation:



10/2/08
Avoiding the 5 Most Common Mistakes in Using Blogs with Students -- from CampusTechnology.com


Interested in videoconferencing?
Polycom Whitepapers and Case Studies -- from Polycom.com; Polycom Users Group here



Proceedings for the Eleventh Special Interest Group of the
Mathematical Association of America on Research in Undergraduate Mathematics Education
Conference on Research in Undergraduate Mathematics Education



Proceedings from the MERLOT Conference


Wikis in Higher Education: Web page -- Full report -- from the University of Delaware


10/1/08
From DSC:
Will Calvin be impacted by increasing gas prices/shortages? If so, how? What will this situation look like for primarily face-to-face colleges/universities? Overall, I see these shortages pushing the demand for online learning even higher. Another question to consider: How will the current credit crunch affect our students?

Items from Jane Hart

New Tools for Learning Club -- from the Centre for Learning & Performance Technologies

Training Method Trends -- from eLearning Technology

Redesign Alliance Third Annual Conference -- from Carol A. Twigg, President and CEO, National Center for Academic Transformation
Would you like to learn how to improve student learning while reducing instructional costs? In partnership with more than 150 colleges and universities, the National Center for Academic Transformation (NCAT) has shown how it is possible to increase student success and access while containing or reducing instructional costs. In 2006, NCAT initiated The Redesign Alliance, a membership organization of 70+ institutions and companies whose mission is to advance the concept of course redesign throughout higher education. If you would like to learn more about course redesign, an excellent way to do so would be to attend the Redesign Alliance Third Annual Conference to be held March 22 - 24, 2009, in Orlando, FL. Participation in this conference is open to the higher education community.

iRubric -- from the rubric section of rcampus.com
iRubic is a comprehensive rubric development, assessment, and collaboration tool. Designed from the ground up, iRubric supports a variety of usage in an easy-to-use package. Best of all, iRubric is free to individual faculty and students.

Rubrics To Use In Grading Student Presentations -- from Delaney Kirk
Here are two rubrics you can tweak and use to grade student presentations. These are in Word format instead of PDF so you can change as needed.
September 2008
9/30/08
Open Source Shakespeare -- link from William Overbeeke, the T&L Digital Studio
"Open Source Shakespeare attempts to be the best free Web site containing Shakespeare's complete works. It is intended for scholars, thespians, and Shakespeare lovers of every kind."

The Metropolitan Museum of Art's Heilbrunn Timeline of Art History -- from MetMuseum.org, link from William Overbeeke, T&L Digital Studio
"The Heilbrunn Timeline of Art History is a chronological, geographical, and thematic exploration of the history of art from around the world, as illustrated by the Metropolitan Museum of Art's collection."

Managing the Virtual Workforce -- from Brandon Hall Research, by Janet Clarey
Via Brent Mackinnon, Laleh Shahidi's blog post on virtual distance highlights the research of Dr. Karen Sobel Lojeski and Richard R. Reilly, authors of Uniting the Virtual Workforce. I've added the book to my reading list so have not yet read it but note that Dr. Shahidi summary of the results of organizations that have managed virtual distances well:

Think Together -- from ThinkQuest.com (for K-12)
Think.com is now part of ThinkQuest -- A learning platform where teachers and students create learning projects, participate in a website competition, and browse a library of student projects.

Garage gives hybrid cars an electric boost -- from CNN.com / Technology Section
With gas hovering at $4 a gallon, drivers of gas-sipping hybrid vehicles are increasingly interested in converting their cars from gasoline powered to electric. And a garage in San Francisco -- one of the only of its kind in the nation -- is happy to help.
9/29/08
(Nice!) Periodic Table of Elements -- my thanks to William Overbeeke from the T&L Digital Studio for this link
Pearson and Rio Salado College Save Students More Than 50 Percent on Textbooks -- from B2E and Pearson
Rio Salado College, a community college catering to working adults in Tempe, Ariz., recently faced a tough challenge: How could they create textbooks for their online students that offered personalized content, yet also saved students money?

Major New Study Shatters Stereotypes About Teens and Video Games -- from the Pew Internet & American Life Project
"The stereotype that gaming is a solitary, violent, anti-social activity just doesn't hold up. The average teen plays all different kinds of games and generally plays them with friends and family both online and offline," said Amanda Lenhart, author of a report on the survey and a Senior Research Specialist with the Pew Internet & American Life Project, which conducted the survey. "Gaming is a ubiquitous part of life for both boys and girls. For most teens, gaming runs the spectrum from blow-'em-up mayhem to building communities; from cute-and-simple to complex; from brief private sessions to hours' long interactions with masses of others."

Wordle of College Websites -- from http://collegewebeditor.com/blog
9/26/08
The Price of an 8 Pack of Learning Theory Lectures? Nothing! Just a Lot of Bonk! -- also includes this link

Fall 2008 Course Syllabi, Learning Theory, YouTube, Wikibooks, and the Web 2.0

Tips on using Microsoft PowerPoint -- from Articulate.com

First-year students and their technologies: a liberal arts campus surveys --from Liberal Education Today, by Bryan Alexander
What are the technology habits of incoming first-year students attending liberal arts campuses? This survey from Amherst College offers a fascinating snapshot, with implications for IT support, information literacy, campus relations, and more. Some samples from the Academic Commons article:

Merriam-Webster's Collegiate Dictionary for the iPhone -- from IThinkEd.com

Video Games in the Classroom - Teaching the Scientific Method to Digital Natives -- from Open Education

Progio Mobile -- from Progio
"Progio Mobile, Inc., announced it has released a Web application of its exercise and training programs for iPhone and iPod touch. With Progio, users can access complete, professionally-developed workouts with video and audio instruction on an iPhone or iPod touch to use at the gym, at home, while traveling or wherever they exercise or train. 'Progio is the next best thing to having a live trainer or coach when working out,' said Dirk Bartels, CEO, Progio Mobile. "Users benefit from having training programs developed by fitness experts without the cost of a personal trainer. And it eliminates the challenges of scheduling appointments with trainers, who aren't always available when it's convenient for the customer."

NOTE from DSC: I include this because it shows you how disruptive technology can be -- helpful to some (the people working out at the gym in this case), and threatening to others (the personal trainers).




Cell biology animations -- from Joe Girolamo, T&L Digital Studio

Wolfram MathWorld -- from Joe Girolamo, T&L Digital Studio
9/25/08
Some Video Format Converters

Zamzar.com
and/or
AVS Video Converter -- Great tool -- the T&L Digital Studio uses this tool as well!

Not 'Natives' & 'Immigrants' but 'Visitors' & 'Residents' -- from Dave White
Following is a commentary from Josie Fraser on this posting:

Dave White's recent post, Not 'Natives' or 'Immigrants' but 'Visitors' & 'Resident' slipped by largely without comment, which is a huge shame. It's a must-read post because it does what a lot of people have been trying to do and not managing that well - move us beyond Prensky's seminal dichotomy of Digital Natives and Digital Immigrants. Prensky's metaphors powerfully explain differences in approach and experience between users who have grown up with technologies (the natives) and older users who find difficulty in accessing new technological cultures and practices (the immigrants) as not just a cultural but a neurobiological one.

Personalized Learning Environments -- presentation from Scott Wilson, Institute for Educational Cybernetics, University of Bolton

Mobile Learning Comes of Age: How and Why Organizations are Moving to Learning on Mobile Devices -- from Brandon Hall Research

"Film School for Podcasters" Teaser -- from the K-12 Online Conference 2008 -- FUNNY!

What is VUE? -- from Visual Understanding Environment (VUE)
At its core, the Visual Understanding Environment (VUE) is a concept and content mapping application, developed to support teaching, learning and research and for anyone who needs to organize, contextualize, and access digital information. Using a simple set of tools and a basic visual grammar consisting of nodes and links, faculty and students can map relationships between concepts, ideas and digital content.

WGU and online learning -- from Learnlets, Clark Quinn
Today I had a chance to visit with Western Governors University. Set up a more than a decade ago, it's gradually grown to an enrollment of more than 10K students. It's purely online, but supported by 20 states, which gives it some interesting opportunities (read: political clout).

This Week's Live Chat -- from edWeek.org
Online Learning and Teaching
When: Friday, September 26, 12 p.m. to 1 p.m., Eastern time.
Please join us for this online chat to talk about trends and practical approaches in online learning and teaching. Enrollments in virtual schools have continued to grow nationwide, with some online schools seeing their numbers double from year to year. This growth is fueled in large part by greater demand for quality courses not available at traditional high schools, such as Advanced Placement courses, science and math classes, and foreign language courses. Our guests will address questions on how to manage a growing online enrollment, ensuring and evaluating the quality of online courses, the challenges of teaching online, the benefits and drawbacks of online professional development, and more.

8 Color Tools for Website Developers -- from IdeaWorks

Websites Of The Year -- from Larry Ferlazzo's blog
I have begun creating "The Best…" lists, highlighting what I think are the best educational websites each year. All these sites can also be found on my website, along with thousands of other categorized links. Direct student self-access links to all these resources will soon be available on my website. You can read about this plan here. I also go back during the year to update each list with new sites I find that I think deserve to be on them. So even though the date on the original post might be several months old, I might very well have added new sites to them much more recently. So far, I've compiled...

The Creation and Refinement of a Sustainable Multimedia Process in a Higher Education Environment -- from The Journal of the Research Center for Educational Technology
Creating effective, sustainable instructional multimedia is not an impossible dream. It requires hard work, focus, and time. But the benefits are huge: increased professional skill set of team members, a quality product designed for students, material for faculty that enables them to interact with students and enhance the larger class experience, and a portfolio that can be adapted for other UNC schools.

Technology makes art education a bigger draw -- from eSchoolNews.com
Sophisticated software and new online collaborations are helping students of all abilities acquire key art concepts and skills

Upload Pictures from your Mobile Phone to Photoshop.com -- from Digital Inspiration, by Amit Agarwal
Photoshop.com is a Flickr like service from Adobe. You can use this place to upload photos (the limit is 2GB for free accounts) and there's a built-in image editor for tweaking pictures. The image editor earlier launched as Photoshop Express but is now integrated into the main Photoshop.com site.

Teaching religion through role-playing games -- from Liberal Education Today, by Bryan Alexander
Teaching religious differences to millennial students through role-playing games is the focus of a new scholarly article. Illinois College professor Adam Porter argues that

What iPods Teach Colleges
Some say the music industry offers lessons for higher education. Just a few years ago, music lovers had to buy an entire album to get the latest hit song from Britney Spears or other pop sensations. It was a model that worked well for the music industry but not for consumers, who often wound up stuck with several uninspired tracks for every pleasing foot-tapper. The arrival of the Internet and iPods sparked a revolution in music delivery, and now you can buy Britney Spears by the song—for about a buck a pop—at any music-downloading service.
...
After all, he says, Aristotle never reported to a dean or had to submit grades, and his students just explained to employers that they had studied with the great man. Now online tools let anyone hold court in chat rooms, Webcasts, or social networks.

The above item is an excerpt from
When Professors Print Their Own Diplomas, Who Needs Universities?
-- from The Chronicle of Higher Education, by Jeff Young

Downturns, on Wall Street and Beyond, Affect States and Their Colleges -- from The Chronicle of Higher Education, by Eric Kelderman
College and university officials in New York are bracing for the financial aftershocks of the latest upheaval on Wall Street, which generates about one-fifth of the Empire State's revenues.

Books for Free! -- from Angela Maiers
So many books, so little money...sound familiar? If you're on a book buying budget (and what teacher isn't), you may want to consider these sites for free unabridged books online. Book options include fiction, nonfiction, verse, classic works and reference books...

Free, Legal and Online: Why Hulu Is the New Way to Watch TV -- from Wired.com

Lecture Capture: No Longer Optional? -- from CampusTechnology.com

Insights regarding undergraduate preference for lecture capture -- Dr. Raj Veeramani, Professor at UW-Madison and Executive Director of the UW E-Business Institute; Sandra Bradley, Practice Director at the UW E-Business Consortium
9/24/08
NY Times Magazine -- 9/21/08 - The College Issue (re: teaching)
In a wired world, the physical campus persists -- from Educause Connect, by Catherine Howell

Web Search Strategies in Plain English -- from CommonCraft.com
E-LEARNING 2.0 report released -- from The e-Learning Guild
Here are just some of the findings from this report:

I'll Take My Lecture to Go, Please -- from InsideHigherEd.com
It looks like students can be open-minded after all: When provided with the option to view lectures online, rather than just in person, a full 82 percent of undergraduates kindly offered that they'd be willing to entertain an alternative to showing up to class and paying attention in real time. A new study released today suggests not only a willingness but a "clear preference" among undergraduates for "lecture capture," the technology that records, streams and stores what happens in the classroom for concurrent or later viewing. The study, sponsored by the University of Wisconsin-Madison's E-Business Institute, tackles the much-discussed question of students' preferences for traditional versus online learning with unusual rigor. Based on a survey of more than 29,000 undergraduate and graduate students at the university, the study had a response rate of over 25 percent. Almost half of the undergraduates — 47 percent — had taken a class with lectures available for online viewing.

Adding Comments on Mac PDFs -- from Around the Corner, MGuhlin.net

State of the Blogosphere / 2008 -- from Technorati

Blogging is…
9/23/08 -- My wife's birthday! :)
Adobe Creative Suite 4 introduced this morning -- from Adobe
"New and enhanced components in Adobe® Creative Suite® 4 Design Premium, Web Premium, Production Premium, and Master Collection software deliver more creative freedom than ever. Discover revolutionary new features for animation, mobile content, and interactive communication."

Compare Adobe Creative Suite 4 editions

First Look: Adobe Creative Suite 4 -- from CampusTechnology.com, by David Nagel

My thanks to Daniel Laninga from the Digital Studio for these links
21 Online Student Tools to Help With Research, Communication, and Organization -- from EduChoices, by Melissa Kahney other links from EduChoices listed below:

Use of Cloud Computing Applications and Services -- from Pew/Internet, by John Horrigan
"Some 69% of online Americans use webmail services, store data online, or use software programs such as word processing applications whose functionality is located on the web. Online users who take advantage of cloud applications say they like the convenience of having access to data and applications from any Web-connected device. However, their message to providers of such services is: Let's keep the data between us." View PDF of Report

Turnitin Integrates Plagiarism Tool into New Online Writing Service -- from CampusTechnology.com, by Chris Riedel
iParadigms, creator of the Turnitin plagiarism detection service, has released a set of tools designed to help students improve their writing skills through enhanced teacher-student communication and peer collaboration. The Web-based WriteCycle suite of services combines the company's Turnitin service with its new GradeMark Digital Grading service and a peer review collaboration and feedback tool.

Education IT Spending, Fueled by Telecom, To Top $56 Billion by 2012 -- from CampusTechnology.com, by David Nagel
In the United States, IT spending in education will reach $47.7 billion by the end of this year and is expected to top $56 billion by 2012, according to a new report from Compass Intelligence, an IT consultancy and market research firm. This growth in education--both K-12 and higher ed--is being fueled in particular by expenditures in telecommunications, collaborative technologies, and outsourced IT services.

Is Blended Learning Effective? -- from CampusTechnology.com, by David Nagel
Blended learning sounds like a nice idea--mixing a traditional classroom environment with online components--but is it actually effective? It seems almost intuitively obvious that it is. And with the explosion of blended course delivery in recent years, despite the dearth of research, clearly education institutions take that point for granted.

Penn State Collaborating with Alcatel-Lucent on Video Social Networking

9/22/08
The College Issue -- from The New York Times, by Virginia Heffernan; my thanks to Mr. Ken Neville for pointing out this link
The Camera-Friendly, Perfectly Pixelated, Easily Downloadable Celebrity Academic
Some Japanese have an expression for a charming professor: a charisma-sensei. You know the type. He's actorly, perhaps a little too smooth; he enthralls students. Not too long ago, university authorities considered him suspect. He was cool, sure, but was he scholarly enough? A charisma-sensei's tenure battle, during which dour publish-or-perish administrators disparaged his sweetness and light, might be a freshman's or sophomore's first exposure to intellectual and moral injury. He was Professor Chips; he was Prof. Jean Brodie.

Oh, but those days are long gone. Now a charisma-sensei — lucid, affable, groomed for "The Charlie Rose Show" — is all but a tenure shoo-in, an asset no blue-chip university can be without. On TV or billboarded on the Barnes & Noble front table, the charisma-sensei is an emissary for the relevance and exuberance of the brand, be it Harvard, Yale or Chaucer. Best of all, his online lectures now might go viral, playing around the world — beyond the reach even of Charlie Rose! — alongside clips of the Chinese Olympian Qiu Jian or the Lebanese singer Fairuz in concert. What better way to prove an institution's embrace of globalism, new technology and populist models of information dissemination?

From DSC:
The above item should not be taken lightly. My take on this is that, in the future, professors will need to be on their game to the Nth degree in order to compete...and/or TEAMS of people will be competing against other TEAMS of people to generate such buzz and worldwide recognition. Those teams might be from a particular college or university, a consortium of colleges or universities, or from publishers and/or from open-source related teams.


Wikimedia.org -- my thanks to Caleb Kuntz, T&L Digital Studio for this link
All major projects of the Wikimedia Foundation are collaboratively developed by its users using the MediaWiki software.

Fathom.com -- my thanks to Niko Solihin, T&L Digital Studio for this link
Fathom's member institutions (such as Cambridge University, London School of Economics, University of Chicago, and University of Michigan) present their immense wealth of knowledge across every area of interest--from business to global affairs, from arts to technology. Fathom brings you:


Merlot.org -- my thanks to Joe Girolamo, T&L Digital Studio for this link; other learning repositories listed here.




GCFLearnFree.org -- my thanks to Niko Solihin, T&L Digital Studio for this link

OpenCourseWare Consortium -- my thanks to William Overbeeke in the T&L Digital Studio for this link
The OpenCourseWare Consortium is a collaboration of more than 200 higher education institutions and associated organizations from around the world creating a broad and deep body of open educational content using a shared model.



Top 100 Open Courseware Projects -- my thanks to William Overbeeke in the T&L Digital Studio for this link
"Open courseware projects provide a head rush for many autodidactics because those projects often offer lecture notes, chapters or entire textbooks online, illustrations, charts, and other tools that help the reader learn a given subject. The Massachusetts Institute of Technology (MIT) gained notoriety for its online open courseware (OCW) offerings and many other colleges have followed this example; however, the self-learner probably knows that many college professors have offered their course outlines and materials online for years before MIT laid claim to this effort."


9/16/08
The Academic Library in a 2.0 World -- from Educause, by Susan V. Wawrzaszek and David G. Wedaman
This ECAR research bulletin provides a context for the current state of academic libraries and the issues they face in a Web 2.0 world. The literature suggests that library services in higher education will continue to be crucial to the core processes of learning, teaching, and research as long key library structures, processes, services, and staff roles evolve to accommodate the epochal changes occurring in publishing and communications. The bulletin discusses how disintermediation is affecting the academic library in higher education and the toll it is taking on traditional library collections, operations, and librarians themselves.

9/15/08
Magazine unveils list of 'top wired colleges' -- from eSchoolNews.com
PC Magazine, in consultation with the Princeton Review, has published a list of what it calls "America's top wired colleges," and the University of Illinois at Urbana-Champaign tops the list. Full Story

Actual article from PC Magazine:
"With assistance from The Princeton Review, we reveal the top 20 high-tech U.S. college campuses—and just what makes them digitally advanced."

6 Places to Find Free High Resolution Wallpapers -- from TechieBuzz.com

Teleworking Driving a Need for Virtual Leaders --from Workplace Learning Today by Richard Nantel
From DSC:
This is the workplace our students are entering...if they have used various technologies to collaborate across a distance prior to graduating from college, they can hit the ground running when they take their first jobs out of college. Also see this related article.
The Art of Science:
University of Michigan researcher combines art and science -- from Calvin News
Lecturefox.com -- my thanks to Daniel Laninga in the T&L Digital Studio for this information

Howstuffworks.com -- my thanks to Daniel Laninga in the T&L Digital Studio for this information
For interesting information re: computing, communications, geography, health, history and more. Example screenshot:
9/12/08
Special Issue on Multimedia, Media Convergence, and Digital Storytelling -- from Interactive Multimedia Technology
Mark van 't Hooft, the chair of ISTE's SIGHC, recently shared information and links to an interesting special issue of on-line publications about multimedia related topics:

Find a guest speaker via the MERLOT Virtual Speaker's Bureau -- from Wes Fryer
Podcast: How To Plan a Successful Presentation --from EDUCAUSE CONNECT, by gbayne
In this eleven-minute podcast, we feature insights from several academic professionals on presenting a successful conference session for maximum audience impact.

Never Lose Web Pages That You Ever Bookmarked Locally or Online -- from digital inspiration

Demystifying College Costs: What Consumers Want to Know -- from NAICU Consumer Information Research / College Costs Focus Groups / August 2008

Highly Selective and Broad Access Higher Education Are in Different Financial Orbits -- from The College Puzzle


Youth, New Media Literacies, and Civic Engagement -- from Confessions of an Aca/Fan, by Henry Jenkins

The Sims goes to the boardroom - Laura Vanderkam, ars technica -- from Educational Technology
It's Monday morning, and the president of Back Bay Battery, a $240 million company, is looking over his financial statements. Sales are way up for his main line of nickel metal-hydride batteries, and yet he can't help noticing the customer complaints, particularly about how long the batteries take to recharge. The company's new ultracapacitor batteries recharge in less than a 10th of the time, but so far they're losing millions of dollars as the company scales up production.... It might sound like another stressful day at the office, but it's actually a stressful day at school—the business simulation will be part of an assignment for Harvard Business School students in their second-year Building and Sustaining a Successful Enterprise course.
From DSC: Here's are some interesting developments...
Online Learning Upscale (and Scaled Up) -- from InsideHigherEd.com
John Katzman has never aimed low. The first company he founded, the Princeton Review, went head on at the standardized testing industry and its assertion that the SAT and other exams couldn't be "coached." Hundreds of thousands of students (and hundreds of millions of dollars) later, Katzman and Princeton Review have proved otherwise. Katzman is set to unveil a new endeavor, and its not-so-modest ambitions are simply these: to merge the best of what for-profit and high-end nonprofit higher education have to offer; to show academically exclusive colleges that they can succeed, and dramatically increase their "scale," online; and, oh yes, to change the face of teacher education. In the coming years, Katzman and his new company, 2Tor, aim to become the online platform for some of the most successful graduate, professional and other programs at leading universities in the United States.

An update on a massively open online course entitled, "Connectivism and Connective Knowledge" -- by George Siemens and Stephen Downes; related article here on what Connectivism is NOT

Web 2.0 and Emerging Learning Technologies -- idea to post from George Siemens, but original content by Curt Bonk and others

Security agencies rally against Google Chrome -- from ComputerWorldKenya.com
The warnings were prompted by the large number of bugs and security failures that have surfaced after Google launched the beta of it's browser last week. Security experts have demonstrated ways that could allow criminals to take over control of a user's computer by exploiting known vulnerabilities in open source components that come bundled with the browser. Google also has been force to change the license under which the software is distributed, following a public outrage from privacy watchdogs and end users.

Google Lit Trips -- my thanks to William Overbeek from the T&L Digital Studio for this link
Interactive Periodic Table -- from TouchSpin Chemistr, my thanks to William Overbeek from the T&L Digital Studio for this link
"...it dynamically colorizes the elements to represent individual characteristics such as melting point, molecular volume, ionization level, electrical conductivity, (many, many more). It allows several illuminating views on the periodic table. It has a an automatic graphing tool that shows particular characteristics versus their AMU in a manner that strongly demonstrates the periodicity of the table. Many other features. Check it out.

For the Brain, Remembering Is Like Reliving -- from the NY Times, by Benedict Carey
9/11/08
Disrupting Class: Student-Centric Education Is the Future -- from edutopia.org
Current Classrooms -- Teacher Centric:
Standardization, which replaced personalization as public school enrollment rose in the late 1800s, still dictates the way subjects are taught: A teacher rules the classroom roost, using a prescribed approach to teach a generic curriculum to everyone in the classroom at the same time. Click here for visual map

Future Classrooms -- Student Centric:
This model utilizes the teacher as mentor, problem solver, and support person. The focus for this "floating" teacher is on serving individual students who are learning at their own pace. Click here for visual map

From DSC: This is essentially the appeal behind 1:1: computing efforts. My goal and hope would be to present the same content in multiple ways and let the students choose which content they want to learn by...and then learn at their own pace. The article makes a good point that personalization used to be the standard. Perhaps it's time to move back to that standard.
Digital Storytelling
Stories can originate from a variety of sources, from one's collective experience to a person's imagination. Digital storytelling is the process of capturing those stories, first by writing, and then by extending that writing by including powerful multimedia elements to make the story come alive.
9/9/08
The Value of Multimedia in E-Learning -- from Brandon Hall Analyst Blog by Janet Clarey

How To Repair A Corrupted Word Document File -- from Techie Buzz, by Keith Dsouza

The National Center for Academic Transformation
NCAT is an independent non-profit organization dedicated to the effective use of information technology to improve student learning outcomes and reduce the cost of higher education. NCAT provides expertise and support to institutions and organizations seeking proven methods for providing more students with the education they need to prosper in today's economy. Learn more...

Easily Split and Merge PDF Files [Free Software] -- from Techie Buzz, by Keith Dsouza

News from Apple today

Company Makes You the 'Star' of Your Own High-Quality Animation -- from e-Releases
Ever wondered what you might look like as a cartoon? Animate My Story, a new Internet-based service launched by Strategic Productions in Portland, Maine will do just that for you, making you the star of your own animated cartoon.

The future of gaming is all in the mind -- from CNN.com > Technology Section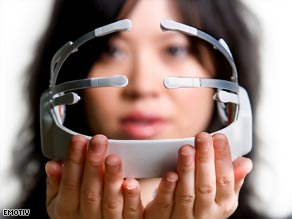 Texas Virtual School Network -- from MGuhlin.net
The Texas Virtual School Network (TxVSN) will provide additional opportunities and options for Texas students through online courses. TxVSN was authorized by the Texas Legislature in 2007 to provide online courses to students in Texas.
Collection of free e-Learning ebooks -- from Zaidlearn.com
Episode 31 - Back to School -- from the Digital Campus Podcast
The Digital Campus crew was lucky to be joined by Bryan Alexander, the Director of Research of NITLE, on this episode. Bryan tracks emerging trends in technology and higher ed, and gives us the inside scoop on what's up and coming for the 2008-2009 school year.

Don't design online learning for everyone. It's impossible. -- Janet Cleary, Brandon Hall Research

Enjoy an American Experience on iTunes U --from Apple Hot News
They rescued the country from despair, resigned amid scandal, ushered in the atomic age. "American Experience: The Presidents," available for a limited time on iTunes, tells us how presidents from Roosevelt to Bush transformed the country and affected American citizens long past their presidencies. Enjoy more than 20 free hours of the highly rated biography series thanks to PBS, WGBH, and iTunes U.
Learning to Network & Networking to Learn -- from Educational Technology and Life blog
9/5/08
Online tutorials now available for Calvin Faculty & Staff!!! -- from the T&L Group at Calvin College
Check out the numerous online-based e-learning modules that you can review regarding the Blackboard Learning System, the Bb Content System, and the Bb Community System. Further modules will be added each month. Enjoy!!!


Deciphering Social Networks -- from Educause

Another example of the new language that's developing:
Media Smarts: Kids Learn How to Navigate the Multimedia World

Synching Up with the iKid: Connecting to the Twenty-First-Century Student
Educators must work to understand and motivate a new kind of digital learner.
9/4/08
World-wide sharing/publishing of lectures via videolectures.net

From DSC:
What will institutions do as the Internet continues to transform education/higher education?
Information is not scarce anymore...how do we as an institution of higher education react to this trend?
How will this affect business models throughout higher ed?
How will this affect the livelihoods of faculty and staff throughout the world?
How will this affect how students earn a degree?
Will contributing authors get paid for their work/contributions to such sites?
Will consortiums develop?
Will there be more movement towards using more teams of people in order to meet the rising bar (and float the quality to the top of such rankings...i.e. strive to be the cream of the crop)?
9/3/08
Desktop Wallpaper Calendar: September 2008 -- from Smashing Magazine.com

Google Video for Business - Revolutionising E-learning! -- from Learning Reflections blog
Google creates their own open-source based web browser -- called Google Chrome
"Since we spend so much time online, we began seriously thinking about what kind of browser could exist if you started from scratch and built on the best elements out there. We realized that the web had evolved from mainly simple text pages to rich, interactive applications and that we needed to completely rethink the browser. What we really needed was not just a browser, but also a modern platform for web pages and applications, and that's what we set out to build."
Further articles:
Here and here and here and here.
Preventing paranoia: when does Google Chrome talk to Google.com?
Ultimate-list-of-tips-and-tricks-for-google-chrome.html

Microsoft Internet Explorer 8 Beta 2 available for download
With iTunes, schools join digital world -- from eSchoolNews.com
Tips for Getting Started with Educational Wikis -- from CampusTechnology.com
X | Media Lab
XML's 3D Internet Lab Internet Lab takes place in one of the world's great centers of innovation in Digital Media - Seoul in Korea - to share, learn, and prosper together. XML Seoul explores virtual worlds, the impact of a 3D internet, and the emerging entertainment, educational, enterprise and social possibilities.
ColdFusion free to educators, students -- from CampusTechnology.com
Adobe has made its ColdFusion 8 Web development platform free for educators and students. The offer is available for all public and private accredited K-12 schools and colleges and universities. ColdFusion 8 for Education is a full version of Adobe's development and server platform. This free edition is meant to be used only for instructional purposes and not in production environments.
Mobilizing Generation 2.0: An Interview with Ben Rigby -- from Henry Jenkins
New Media Literacies and Civic Engagement -- What does it mean to be 'literate' and how has this changed as a consequence of the introduction of new communication technologies? What social skills and cultural competencies do young people need to acquire if they are going to be able to fully participate in the digital future? What are the ethical choices young people face as participants in online communities and as producers of media? What can Wikipedia and Facebook teach us about the future of democratic citizenship? How effective is Youtube at promoting cultural diversity? What relationship exists between participatory culture and participatory democracy? How is learning from a video game different from learning from a book? What do we know about the work habits and learning skills of the generation that has grown up playing video games? What impact are young voters having on the 2008 elections and why? What lessons can we take from the study of virtual communities which might help us enhance civic engagement at the local level? Who is being left behind in the digital era and what can we do about it? This class is designed to introduce students to a new wave of research which is bringing together scholars from many different disciplines to ask new questions, pose new models, and try new experiments to better imagine the future of American education and of democracy itself.
Draft Course now available for "Connectivism and Connective Knowledge" -- by George Siemens
Great graphic about Web 2.0 -- from Julian101.com
Blackboards Product Strategy (NG) -- from Michael Feldstein
900 Web API's -- from Programmable Web
"This week our API directory crossed another threshold — now with 900 open web service APIs listed. 2008 has been a busy year for new APIs, first averaging 40 APIs per month in Q1 and then up to 60 new web service APIs just last month alone."
IBSTPI Code of Ethical Standards / Code of Ethics for Instructional Designers -- link originally from my "Principles of ID" Course at Capella University, taught by Dr. Suzanne Dunn
9/2/08
Cyberinfrastructure and the Evolution of Higher Education -- from Educause
This ECAR research bulletin discusses the role cyberinfrastructure will play as higher education evolves. Changes in the job markets, in higher education research and teaching, and in emerging academic disciplines are having a direct impact on, and will be directly impacted by, information technologies. As high-level national councils acknowledge, higher education has an enormous stake in these crucial and sweeping changes.
August 2008
8/29/08
Surface Computing, Health, and Hands-on Science Education -- from Interactive Multimedia Technology (8/29/08)

From workplace courses to global conversations -- from Full Circle Associates blog, by Nancy White and Josien Kapma
A growing number of people and organizations in various sectors are focusing on communities (of practice) and networks, as a key to improving their performance. What are these forms for knowing and learning, and what are the ramifications for human resources management and development in organizations? What sparks their formation and creates engagement for members? How are communities related to globalization and an increasingly networked world? This article offers some pointers through the personal tales from two people who participate in communities for their own learning. They report their experiences and give their ideas as to how organizations could give space to this new way of learning.

Back to School: 10 Great Web Apps for College Students -- from the ReadWriteWeb.com

NITLE launches online prediction markets for teaching and technology -- from NITLE, by Bryan Alexander
Today NITLE is pleased to announce the launch of our prediction markets, aimed at forecasting developments in educational technology.

History -- digitally speaking

Cell Phones Make Headway in Education -- from BusinessWeek.com
For checking schedules or taking quizzes, mobile gizmos show promise on the campus. But teachers fear they create barriers in the classroom

The Best Internet Sites For English Language Learners — 2008 -- from Larry Ferlazzo

Podcast Downloading 2008 -- from the PEW/Internet & American Life Project
As gadgets with digital audio capability proliferate, podcast downloading continues to increase. Currently, 19% of all internet users say they have downloaded a podcast so they could listen to it or view it later. This most recent percentage is up from 12% of internet users who reported downloading podcasts in our August 2006 survey and 7% in our February-April 2006 survey. Still, podcasting has yet to become a fixture in the everyday lives of internet users, as very few internet users download podcasts on a typical day. View PDF of Report

Blog Action Day 08: Focusing on poverty -- from Amy Sample Ward's blog

Items from from George Siemens, University of Manitoba

The Only Net-Gen Nonsense -- from Chris Lott, UC Berkeley

iPhone 3G Apparently Even More Demanding Than Steve Jobs -- from All Things Digital

Microsoft Announces Internet SafariFox Beta 2-- from All Things Digital
8/27/08
Dead Sea Scrolls

Bringing Composers into Classrooms Through Skype -- from CampusTechnology.com, by Linda L Brigg
Two Pennsylvania teaching colleagues with an interest in music and technology are bringing remote experts into classrooms at almost no cost, using Skype's free videoconferencing technology.

Columbia U Going Live on iTunes U -- from CampusTechnology.com, by Dian Schaffhauser; or click on the image below to access further information

USC's Writing Program -- built using PageFlakes

International Edubloggers Directory -- from Delaney Kirk
"This site is a directory of blogs by educators from all over the world. Search under 'higher education' or other topics to pull up a list of relevant weblogs."

Introducing Ubiquity -- from TechCrunch
"Aza Raskin at Mozilla Labs thinks there's got to be an easier way to create Web mashups. Today, he is announcing the launch of Ubiquity, an experiment in using natural language to invoke Web services. Ubiquity is an extension to the Firefox browser that lets you type in what you want to do—insert a map, translate this page, Twitter this block of text, search on Google—and invokes one of 30 Web services."

From DSC: Mashups, PageFlakes, Ubiquity...hmmm...seems like interesting, powerful ways to provide various resources/perspectives on a subject...we may be seeing much more of this sort of thing.

AT&T to Deliver Mobile Student Response Solution, Enhancing Higher Education Classroom Experience -- from RedOrbit.com

Good article for me to reflect on:
What's your focus teaching or learning? -- from The Thinking Stick blog
So many times we use the phrase "Teaching & Learning" but really we need to be asking ourselves:
Are we focusing on teaching or learning?

101 Free EduGames

Jog The Web -- from Digital Learning Resources - Four Fun Websites, by Jim Hollis
"Jog the Web is a web-based tool that allows anyone to create a synchronous guide to a series of websites."
8/26/08
Do you know about and use "RSS"?
Google Reader is a great tool for YOUR targeted acqusition of knowledge!




All of the major browsers support subscribing to RSS feeds:

Firefox

calls them "Live Bookmarks" and lets you put them either in your bookmarks menu or bookmarks toolbar. From what I can tell, you aren't notified when something new is posted, so it's up to you to check.

Internet Explorer

puts them under the Favorites sidebar in a section called "Feeds". It lists all your subscriptions and highlights in bold the ones with new posts. It's a little tricky to get to, but once you're there it works pretty well.

Safari

acts pretty much like Firefox, but it displays how many unread posts there are for any given feed. So if you add The Hoot to your bookmarks bar and there are 3 new entries, it will display "The Hoot (3)".
For reference, here are a few links that talk about RSS in the big three browsers:

NOTE: The newbie on the block-- Google Chrome -- currently has no support for RSS feeds. It just displays the XML file as plain text.
Top Ten Serious Games and Educational Simulations used in College Classrooms -- from Clark Aldrich
Based on interviews done in the Summer of 2008, here is a top ten list of educational simulationa and serious games assigned in college classrooms, balancing volume, credibility and depth, relevance, and user satisfaction. (This list does not include virtual worlds, such as Second Life, nor broad tools, such as Google Earth, nor MMORPGs, such as World of Warcraft, nor short Flash based "minigames.")
McGill U Library Scanning Rare Books with Kirtas -- from Campus Technology by Dian Schaffhauser
McGill University Library in Montreal will be using a Kirtas Technologies APT BookScan 2400RA to digitize its collections.

Nova Science NOW videos -- free

A Taxonomy of Interactivity -- from Clark Aldrich

Faculty and library attitudes survey data released by Ithaka -- from NITLE, by Bryan Alexander
Datasets from a 2006 Ithaka study of campus population attitudes towards information resources and institutions have been published to the Web. Data from the faculty and librarians surveys can be found on the Inter-university Consortium for Political and Social Research (ICPSR) site. In addition a white paper is available, summarizing and reflecting on results.

25 Engaging Interactions For eLearning (ebook) -- from B.J. Schone

Historical voyages in maps: Wanderlust -- from Liberal Education Today by Bryan Alexander

Google Rolls Out Tool That Suggests Search Queries -- from the NY Times
Google Suggest, which the company began developing in 2004, aims to help users better formulate queries, reduce spelling errors and save keystrokes, Google noted in a blog post Monday.

Dalton Sherman, Must Watch for Teachers -- from Open Thinking & Digital Pedagogy



8/25/08

Slide:ology: Book about designing solid presentations -- from Garr Reynolds blog. Also see this page.

'MindLadder' suggests the future of assessment - Meris Stansbury, eSchool News
Recent advances in technology and nearly two decades of research into how students learn have come together in a series of programs that could represent the future of assessment. Developed by researcher Mogens Jensen, these online programs reportedly can map a student's behavior, both mentally and emotionally, and then suggest a highly customized solution for growth as the student develops academically. In effect, the programs aim to pinpoint how each student's mind processes information, then prescribe a solution that is targeted specifically to the individual.

Making the Grade: The Role of Assessment in Authentic Learning (Authentic Assessments) -- Educause
Let's consider four of the most popular methods for integrating real-world practice into the traditional undergraduate experience:

Case studies or problem-based learning

Literature reviews

Investigative project-based learning

Simulation and role-play

Also mentioned:





5 Firefox Addons for the Average Web Developer -- from SimpleHelp.net, by Ross McKillop

Will More Colleges Merge? -- from InsideHigherEd.com

Computing In The Cloud: Who Owns Your Files? -- from NPR, by Laura Sydell

'Cinematic Maps' Animate Historical U.S. Election Data -- from the Chronicle of Higher Education, by Jeffrey Young (8/25/08)
"Borrowing a technique from Hollywood, historians at the University of Richmond have created animated maps that chart voting patterns in U.S. presidential elections since 1840."
DonorsChoose.org


Wireless power demonstrated by Intel
Also see http://news.yahoo.com/story/afp/20080821/ts_afp/usitinternetenergychipcompanyintel


8/23/08
From Larry Ferlazzo:


Title: Adoption of Technology Enhanced Learning in Higher Education -- from Rick's Café Canadien
This presentation is based on Dr. Parchoma's recently published (May 2008) book, Adoption of Technology Enhanced Learning in Higher Education. The presentation reports the findings of a study of the influences of organizational structures, cultures, pedagogies, and reward systems in a traditional university for their influences on faculty adoption of technology enhanced learning into teaching practice. The study was undertaken in a research-oriented Canadian university. Eight case studies of faculty experiences in a five-year (2000-2005) initiative are reported.

When: Wednesday, September 3, 2008, 11am-12pm Mountain Daylight Time
Where: Online via Elluminate at:
https://sas.elluminate.com/m.jnlp?password=M.8B71B60F2931D029AC3837DC06B70D


8/22/08
Links re: portfolios
8/21/08
Top 100 Education Blogs -- from Online Education Database

Example of a powerful digitally-presented story --> What's Your Story? -- from the Fischbowl
I came across this touching digital story via Jim Gates...

Various Tidbits

Keynote from Alan November's 2008 Building Learning Communities Conference

From Jay Cross:
More Icebreakers For Class


From Larry Ferlazzo's Websites of the Day…
From InsideHigherEd.com
OpenClip brings Copy/Paste Functionality to the iPhone



MiGhtyDocs for iPhone



Shift Space -- from Jane's eLearning Pick of the Day



Google News Separates Blogs from News --

from Micro Persuasion,

by

Listen To The Wisdom Of Your Network



Interactive Tutorials for Google Apps
8/20/08
MacArthur's $2 Million Digital Media & Learning Competition -- from The John D. and Catherine T. MacArthur Foundation

The Internet Scout Project
Since 1994, the Scout Project has focused on developing better tools and services for finding, filtering, and presenting online information and metadata. Located on the University of Wisconsin-Madison's campus, and part of the University's College of Letters and Sciences, Scout has access to highly educated content specialists and a world-class array of computer science and library resources. Our eclectic staff blends academics and professionals from Library Science and Computer Science, along with graduate and undergraduate students studying the sciences, social sciences and humanities.

Museum of Biblical Art
http://www.mobia.org/index.php
From triptychs to mixed media, the Museum of Biblical Art (MOBIA) in New York seeks to "re-contextualize Judeo-Christian images for the American public, presenting them in a way that sheds light on their original function and continued relevance." They do so with curiosity and intelligence, and their website functions as a nice complement to their brick and mortar presence in Midtown Manhattan. New visitors to the site may wish to begin by clicking through the "Exhibitions" area. Here they will find digital selections from exhibitions that profile the work of Albrecht Dürer and contemporary Christian artists. Further along, the "Programs & Education" area includes information on upcoming lectures and resources that include downloadable lectures on "What is Biblical Art?" and "Biblical Literacy in America". Additionally, this same section also includes thematic essays by art curators and religious scholars on the subject of biblically themed art. Overall, the site is quite user-friendly, and it may serve as a form of digital inspiration for a future visit to the Museum.
Yahoo and Intel to Bring Interactive Applications to TV Sets -- from the NY Times, by Miguel Helft
Intel and Yahoo said Wednesday that they are teaming up to bring Web-style interactive applications to television sets. The joint effort is one of many aimed at bringing interactivity to television, a concept that has been trumpeted for years but has seen little consumer adoption so far.

The National Center for Research in Advanced Information and Digital Technologies -- from FAS
...is part of the reauthorization of the Higher Education Act (section 802) approved by Congress on July 31, 2008, and signed into law by President Bush on August 14, 2008. The National Center will be organized as a Congressionally originated 501(c)(3) nonprofit corporation located within the Department of Education. Supporters are seeking a $50 million appropriation for the National Center for FY 2009. Purpose: The National Center for Research in Advanced Information and Digital Technologies will support a comprehensive research and development program to explore ways advanced computer and communication technologies can improve all levels of learning. This includes K-12, college and university, corporate and government training, and both formal and informal learning.

Higher Education Channels on YouTube -- from ConvergeMag.com
"Several revered academic institutions have made agreements with YouTube that allow them to set up channels, or individualized sites run by the schools on YouTube.com, that include video clips made by faculty, staff and students as well as general information for the school." Some of those include the following:


The StudyMinder Homework System
...is an electronic student planner that helps students improve their grades by solving the most common problems students face...

Lifelike Animation Heralds New Era for Computer Games -- from the Wall Street Journal

Ten Predictions for the Future of Public Education -- from Edutopia.org

Universities turn to Web to recruit new generation -- from SignOnSanDiego.com

How Americans Pay for College -- from InsideHigherEd.com

Surf the Skies at DSL Speeds -- from The Wall Street Journal

Accountability in higher education: The right thing to do -- from the Other 85%




A pioneer in its field, the Center for Media Literacy (CML) is an educational organization that provides leadership, public education, professional development and educational resources nationally. Dedicated to promoting and supporting media literacy education as a framework for accessing, analyzing, evaluating, creating and participating with media content, CML works to help citizens, especially the young, develop critical thinking and media production skills needed to live fully in the 21st century media culture. The ultimate goal is to make wise choices possible.

Can New Media Be Taught in Schools? -- from the Read/Write Web, by Marshall Kirkpatrick

The Power of Wikis in Higher Ed -- from CampusTechnology.com, by Linda Briggs



The Federation of American Scientists (FAS) presents Immune Attack™, an educational video game that introduces basic concepts of human immunology to high school and entry-level college students. Designed as a supplemental learning tool, Immune Attack aims to excite students about the subject, while also illuminating general principles and detailed concepts of immunology.

Building Lifelong Learners Through "Anti-teaching" -- from Dr. Delaney Kirk

Immersive Games May Show the Future of Leadership -- from Brandon Hall Research, by Tom Werner
In a Harvard Business School article entitled 'Leadership's Online Labs,' Byron Reeves, Thomas W. Malone, and Tony O'Driscoll observe that multi-player online games like World of Warcraft may foreshadow what leadership will look like in tomorrow's digital, virtual environment.

Overcoming Technology Barriers: How to Innovate Without Extra Money or Support -- from Edutopia.org, by Suzie Boss

Various links from The Rapid e-Learning Blog

Instructional Design Knowledgebase -- by N. Dabbagh; tip from Dr. Suzanne Dunn, Capella University
If you want to know about Instructional Design, this is a good site to check out.
8/19/08
Campus Technology 2008 Keynote Address:
A 'New' American University for Next-Gen Learners
Adrian Sannier, technology officer for Arizona State University, discusses strategies for putting in place ground-breaking plans that will serve the next generation of students. These are actionable visions that include strategic technology choices--advancements that may be unfamiliar or even unpopular at first, but which carry enormous potential.

A look at the past...
Horizon Report: The last 5 years, a look at MetaTrends -- from the NMC Horizon Wiki
"This is the fifth edition of the Horizon Report, and it seems appropriate after five years to reflect on the sorts of patterns in the recent evolution of emerging technology that can only be seen over time." Be sure to see the Horizon Metatrends PDF file.
And a look into the future...
Vint Cerf: The Internet in 2035 -- from Government Technology
From cloud computing to interplanetary communications, Internet pioneer Vint Cerf talks about life in 2035.

The Voice of the Learner: How Employees Learn in 2008 -- from the Masie Center
8/18/08
Periodic Table of Videos -- quote/link below from Open Thinking & Digital Pedagogy blog
"The University of Nottingham has created the Periodic Table of Videos, a terrific resource that features a video describing each element of the Periodic Table."




From DSC: Great use of multimedia here! Very creative presentation; nice work.



ACU's iPod initiative endeavors to engage students via technology -- from ReporterNews

At School, Technology Starts to Turn a Corner -- from the New York Times

Interesting conferences coming up

10 Futuristic Interfaces -- from Smashing Magazine.com, article includes these 2 links as well

Goodstein on "Totally Wired" Students -- from Moving at the Speed of Creativity blog
Related Resources:

Website That Helps Students Plan and Understand College Choices



8/16/08

Brought tears to my eyes...Glory to God.

David Warlick's Keynote at the HISD Leadership Institute (August 6, 2008) -- from Change Agency

George Siemens interview about Connectivism -- from an educational technologist in Canada
Connectivism is "a theory about learning that draws on network theory, social networking, and social constructivism among other things. This interview discusses what connectivism is and where it came from, as well as its unique features and applications to education."

Using Office Hours Effectively -- from The Association for Psychological Science (previously the American Psychological Society)

Also see the archive of "Teaching Tips" from Teaching Psychology:
Teaching Tips, a regular feature in the Observer, provides the latest in practical advice on the teaching of psychology and is aimed at current and future faculty of two- and four-year colleges and universities. Teaching Tips informs teachers about the content, methods, and profession of teaching.
When expectations are raised in schools, what happens in Higher Education? -- from Ewan McIntosh

The Strategic Impacts of New Technologies on Higher Education: Ithaka's Research Program -- from Educause Live!
This event is coming up on August 22, 2008.

Create your own Cell Phone Radio Show...or just hear your favorite podcast on your cell! -- from Toy to Tool blog

Nice summary of various technologies and why they're useful -- from Jay Cross

Microsoft Surface at the Sheraton Hotel:



Think how this could play out in classrooms, libraries, information centers, and other public spaces.
From Interactive Multimedia Technology

Google's Translation Service for iPhone users -- from iThinkEd
Here's another iPhone app that might be useful for teaching and learning...

Via the Internet, The Tower of Babylon is being rebuilt (Genesis Chapter 11).
I hesitate to put this in writing even...makes me a bit nervous. But it seems like it is happening again. Part of me is very excited about this, and part of me wonders if this is a good thing or not. From my limited understanding, it seems like it is a good thing. But the LORD, at least at one time, had a different view on this. Soon, given that the current trajectory continues, the Internet will allow instant translations from any language to any language (or at least where it merits the work to accomplish this.)

Your future student? (and not a bad posting for your kids who want to know how to do this!)


8/15/08
Concept Map/Mind Map re: Adult Learners


We need to remember these things when we are creating training, elearning modules, and/or presentations for our colleagues. Learning Characteristics of Adult Learners.


Examples of convergence, digital storytelling, mobile learning, ubiqutous communications




Some screenshots re: Bloom's Taxonomy and Digital Media -- from PSU's Presenation at the NMC Conference

Christian Colleges Grow More Diverse -- from InsideHigherEd.com
"Historically, the evangelical colleges that comprise the Council for Christian Colleges and Universities have not been magnets for many black students. A new analysis from The Journal of Blacks in Higher Education suggests that's changing, with some Protestant colleges recording staggering increases in black student enrollments over the last decade." (From DSC: It's nice to hear some good news like this -- these increases are encouraging!)

What Is Twitter? A Beginners Guide -- from SocialMediaToday.com
Note from DSC: I don't use Twitter (even thought it's been around for a while) because, as a technologist, I have enough distractions pulling me away from things. The micro-blogging scene isn't for me. But many people use it extensively and swear by it...so I'll post it here in case you want to give it a try.

From DSC: The world is becoming a smaller place
Check out ePals.com. Though it's for K-12, these will be your students someday...


Put Your Policy On Texting, Emailing, Or Surfing During Class On Your Syllabus -- from Dr. Delaney Kirk
8/14/08
23 Things (or small exercises) -- from Learning 2.0
...that you can do on the web to explore and expand your knowledge of the Internet and Web 2.0

Web 2.0 Awards
After scouring the web for Web 2.0 sites both new and old, we developed a "short list" of over three-hundred sites in forty-one categories. From there, we had some of the web's best bloggers, entrepreneurs and business people vote on winners, narrowing the field to 174 place-getters and Honorable Mentions.
e-Learning 2.0 and digital natives — will the millenials demand Web 2.0 approaches to learning? -- from e-Learning Guild Research

Guild Research 360 Report on Mobile Learning for 2008 -- from e-Learning Guild Research

Fostering Learning in the Networked World: The Cyberlearning Opportunity and Challenge -- from Educause
This NSF report identifies directions for leveraging networked computing and communications technology. The report also calls for research to establish successful ways of using these technologies to enhance educational opportunities and strengthen proven methods of learning. Cyberlearning requires a coherent, supportive infrastructure. This report identifys eight core strategies that the NSF can pursue to effectively promote the growth of a cyberlearning infrastructure.

From Zaidlearn:
8/13/08
Education 3.0

Education 3.0 (What Web 3.0 means for Education) -- from Edumorphology blog

The genesis and emergence of Education Web 3.0 in higher education and its potential for Africa -- from First Monday. This paper includes this Story (fictitious) about what education might soon look like.

Qrowd -- idea originally from Jane Hart's eLearning Pick of the Day
Qrowd is the next generation start page, where all the structured data now on available on the web can be mashed together and displayed in customizable widgets. This empowers users with a new level of customization, whereby data can be extracted, combined, and converted into meaningful information that can be displayed in customizable formats.

Important item from DSC:
Qrowd is interesting to me because it may not be too far off that students build their own learning environments (via some type of technology similar to what we are now calling mashups). See the paper Designing for Change: Mash-Up Personal Learning Environments from eLearning Papers to see what I mean.

For Parents:
Resources to protect your kids -- from Brookside CRC

National Technology Plan (2004!) -- from the US Dept of Education

Tips for Improving Your Audio -- from PSU's Digital Commons

Skoobit Launches Online College Textbook Rental Service -- from CampusTechnology.com

First It Was Song Downloads. Now It's Organic Chemistry -- from the New York Times
"All forms of print publishing must contend with the digital transition, but college textbook publishing has a particularly nasty problem on its hands. College students may be the angriest group of captive customers to be found anywhere."

"Used book sales return nothing to publishers and authors. Digital publishing, however, offers textbook publishers a way to effectively destroy the secondary market for textbooks: they now can shift the entire business model away from selling objects toward renting access to a site with a time-defined subscription, a different thing entirely."

Steve Jobs: 60 million iPhone apps downloaded -- from CNNMoney.com
"Users have now downloaded more than 60 million programs for the iPhone and iPod touch, or roughly 2 million per day."
8/12/08

An update to Calvin's portable digital video standards -- .MPEG-4 format (.MP4) is the recommended file format
My thanks to Steve Niedzielski and Travis Gosselink from Calvin Video Productions for testing these items. (Note: KnightVision essentially represents the Blackboard suite of tools in this case.) With that said, here are the finalized settings -- at least until the next great standard comes along!

It's one of our daughter's birthdays today; the movie below makes me say, "LORD please help me be the person you want me to be!"

Gartner: Web 2.0 set to transform business -- from ZDNet.com

Places to Go: Pedagogy in Action -- from Innovate, by Stephen Downes
In this edition of Places to Go, Stephen Downes explores , a Web site that seeks to provide pedagogical resources and support to educators in the field of scientific education. Managed by Carleton College, a small Midwestern liberal arts college, Pedagogy in Action, argues Downes, exemplifies what the Internet can do: increase the scope—and reach—of efforts by relatively small institutions. By creating connections and encouraging collaboration, Pedagogy in Action calls on educators to become both contributers and learners in the pedagogical process. While Downes does offer some concrete suggestions as to how this site and others like it can be made even more collaborative, he notes that the premise behind Pedagogy in Action epitomizes the Internet's ability to forge links among institutions working in a field, amplify their effect, and offer their services back to the field as a whole.

Blogs as Portfolio -- from Penn State University and Cole Camplese's "From Blogs to Publishing Platforms"
"The focus of this project is to explore the PSU blogging platform as a vehicle for student e-portfolios. In particular, we are considering the ways in which we might take full advantage of some of the fundamental aspects of blogging and the richness of the blogging culture to engage Penn State students in professional discourse communities around frameworks and problems of practice associated with their chosen professions."

Textbooks -- high/increasing pricing may cause some changes and some innovations...

Open Textbook Meets Community Colleges -- from InsideHigherEd.com
8/11/08
5 Useful Coding Solutions For Designers and Developers -- from SmashingMagazine.com

You might want to know about Payperz.com http://www.payperz.com/; see also this Press Release.

After Mobile Learning -- from Network Sense, by Hank Horkoff
---
---
---
---
---
---

8/10/08
The Art of Learning Better: 101 Tips to Find and Fit Your Learning Style -- from TeachingTips.com

Engaging with the new eLearning (PDF, 3.8M) -- from Adobe.com
12 strategies for engaging and retaining learners through compelling online experiences.

The Evolution of ICT & Learning -- from The Network Sense, by Hank Horkoff

Mobile learning is just the latest step in the integration of Information & Communication Technology (ICT) with traditional classroom learning. Building on the benefits of the introduction of (a) computer labs and (b) web-based learning managements systems, mobile learning extends these benefits beyond the computer and allows the student to study anywhere. Mobility will be the tipping point where education is dramatically re-structured around the needs of students. This leads to our core vision at Praxis Language that:

Students should not have to adapt to learning, instead learning systems should adapt to students - that is, learning on your terms.
PicLens.com -- from Wesley Fryer
"Want to tap the power of visual literacy to explore a subject with your students? Give PicLens a try."
69 learning nuggets posted on ZaidLearn...
"which I believe readers might find useful to their own learning. To make it a bit more convenient to find what you are looking for, I have divided the book into six learning galaxies (or themes), which are: Learning Teaching Stories Free e-Learning Tools Free Learning Content Free EduGames."
8/10/08

Amazing collections!!! From Zaidlearn
...and check out some other information from this incredible page at: http://zaidlearn.blogspot.com/2008/06/university-learning-ocw-oer-free.html
8/10/08
National Geographic Gallery
8/10/08
When crowdsourcing comes to campus -- from Digital Digs
8/7/08
DUSTY -- from Edutopia.org
Michaelangelo James, cofounder of Oakland's Digital Underground Storytelling for Youth, explains the project's mission.
8/6/08
VoiceThreads! Wow! Talk about WORLDWIDE collaboration...AND the use of digital audio, video, etc. Go to VoiceThread > Browse > and search for Classroom 2.0. I mention this one because it's a good example of worldwide communication and collaboration. Search for topics that you are interested in. Develop your network. You can use audio only, video and audio, or the written word to comment on something.
What a great way for professors of foreign languages to actually have their students speak with native speakers -- and vice versa. Wow...great for cultural exchanges as well.
Also see:

Using Voicethread for Digital Conversations -- from digitallyspeaking.pbwiki.com
Beginning with email and instant messages and stretching to texting and synchronous video web conferencing, digital dialogue has gradually become a common element of everyday life for today's students—another opportunity to "gather." The kinds of personal relationships shaped on the playground in an earlier era are now developed in MySpace and Facebook. While the format may be different, the purpose remains the same: Our students are crafting identities and are driven to connect.


Digital Storytelling -- from VoiceThreads
Great Book Stories -- from Wesley Fryer
"Great Book Stories is a collaborative project with a simple premise using powerful technology: We encourage students to share short digital book reviews using VoiceThread about books they have enjoyed reading. The project website is a collaborative wiki, where teachers are welcome to add links to their students' own VoiceThread examples. This project not only provides a great opportunity for teachers and students to learn how to use VoiceThread to create and share interactive digital stories safely online, but it also provides a great opportunity for teachers to learn more about using a wiki in a collaborative project."
8/5/08
Some of the current articles include:

Overcoming the Fear of Gaming: A Strategy for Incorporating Games into Teaching and Learning
Foreign Language Faculty in the Age of Web 2.0
Assessing Learning and Scholarly Technologies: Lessons from an Institutional Survey
...and more.
Connected: The Movie -- from Abilene Christian University
"What might a university look like with a fully deployed program of converged devices like the iPhone? Connected is one possible vision. This fictional day-in-the-life account highlights some of the potential benefits in a higher education setting when every student, faculty, and staff member is "connected." Though the applications and functions portrayed in the film are purely speculative, they're based on needs and ideas uncovered by our research - and we've already been making strides to transform this vision of mobile learning (mLearning) into reality." Movie and related links here.
Web browser of the future? -- from David Warlick's blog
NOTE from DSC:
What could learning objects look and behave like using similar concepts and design?!!
Evernote -- from Jane's e-Learning Pick of the Day
"Evernote allows you to easily capture information in any environment using whatever device or platform you find most convenient, and makes this information accessible and searchable at any time, from anywhere."
Podcast270: A Conversation with Benjamin Franklin- Inventor, Statesman, Author and Civic Activist -- from Wesley Fryer
"This podcast features a recording with Steven Smith, a wonderful re-enactor of Benjamin Franklin, at the 2008 Oklahoma A+ Schools Conference on August 1st. In the character of Benjamin Franklin, Steven recounts historical events of his life as an inventor, statesman, author and civic activist. If there is a more memorable and impactful way to learn about historical characters than having an animated conversation like this one with Benjamin Franklin, I'm not sure what they are!"
How about this entertaining way for your students to learn and express something?! :)
8/4/08
OLI course designs improve learning outcomes
Using intelligent tutoring systems, virtual laboratories, simulations, and frequent opportunities for assessment and feedback, OLI builds courses that are intended to enact instruction – or, more precisely, to enact the kind of dynamic, flexible, and responsive instruction that fosters learning.
e-Learning Tools -- from Tony Karrer
Distance Education Journals and Readings -- from the University of Wisconsin-Extension, its partners and other UW institutions
Visual Learning Workshop (not in US)
Web 2.0 Speakers -- from Alan Levine and the NMC
New Media Consortium's List of Learning Object Repositories -- from the NMC
Multiple Intelligences -- various links from Moving at the Speed of Creativity blog
Slides to podcast: one Mac method -- from Liberal Education Today, by Bryan Alexander
Reflections on the First Three Minutes of Learning -- from The Masie Center
Lee LeFever reflects on the CommonCraft style -- from Jon Udell's blog
Google Ed Apps Coming to a Campus Near You -- from IThinkEd.com
The 25 Most Modern Libraries in the World -- from seattlepi.com
Private Colleges, Serious About Assessment -- from InsideHigherEd.com
Many Components and Concepts Underly College Readiness and Culture -- from the CollegePuzzle.com
LimeSurvey.org -- open source surveying tool (free)
Digital Literacy Presentation -- from academHack.com
8/1/08
From DSC: References for Integrating Technology into the Classroom -- from my work so far at Capella University
8/1/08
Heliotron magnetic field containment device -- from The Long Now Foundation, by Alexander Rose
The Large Helical Device (LHD) project involves construction of the world's largest superconducting helical device, which employs a heliotron magnetic field originally developed in Japan. The objectives are to conduct fusion-plasma confinement research in a steady-state machine and to elucidate important research issues in physics and engineering for helical plasma reactors.

8/1/08
Digital libraries need to do more to increase user, search engine access: Michigan digital librarian -- from Liberal Education Today
8/1/08
Delicious: upgraded w/ new features -- from delicious
From DSC: Wouldn't it be great to not only have access to your own bookmarks from anywhere you have Internet access, but also access to the bookmark collections from others who share similar interests? That's the idea behind delicious and it's a good example of collective knowledge -- of sharing information (which higher ed is good at).

7/31/08
Various items
Does the use of social media necessitate changes in pedagogy? -- from Howard Rheingold

Social Networking: Online Tridimensional Conversation -- from Liz Strauss

What's so different about learning today? -- from Jay Cross

Natural User Interface: Overview of multi-touch technology and application development -- from Interactive Multimedia Technology, by Harry van der Veen

In New Media Program: Who Benefits? -- from InsideHigherEd.com

Microsoft Launches Free Collaboration Tools for Researchers -- from CampusTechnology.com

Also see: http://ithinked.com/archives/2008/07/microsofts-free-collaboration-tools/

Campus Technology Announces 2008 'Innovators' at Boston Conference -- from CampusTechnology.com
The list of winners includes Abilene Christian University for their efforts with mobile-based learning. Article here.

iTunes U
7/30/08
Apple Classrooms of Tomorrow (ACOT) Project
For the past 10 years, Apple has sponsored a research project called "Apple Classrooms of Tomorrow" (ACOT) that is investigating the relationship between technology and education. This report presents some of the ACOT findings and suggests the implications they have for education.
Note from DSC: In our youth-centered culture, I'm concerned that the youth might not be able to handle being the experts sometimes. I hope they can handle that changing role.
7/29/08
"An anthropological introduction to YouTube" video of Library of Congress presentation -- by Michael Wesch
7/29/08
Patent Filing Suggests Apple Is Exploring New Lecture-Capture Software -- from The Chronicle of Higher Education
7/29/08
Cloud Computing
The Future Looks Cloudy -- from the New Media Consortium, by Keene Haywood

Lost in the Clouds: MobileMe is facing problems endemic to cloud computing -- from Technology Review, by Rich Parr

Below quote from George Siemens' blog:
"You might as well start a new tag on your del.icio.us profile for cloud computing. It is the terminological heir of web 2.0. And it's meaning is equally vague. Cloud computing means many things right now - ranging from a way to move data and applications around (or to scale them) without impacting quality for end user...or to applying supercomputing to the masses and the web (using a mesh network instead of only supercomputers)... or to purchasing computing power on demand...or to fluid data exchange and interaction regardless of devices. Basically, it's about the web. Everything on the web. Usable by any device. Or platform. With the complexity and technical challenges being managed without end-user awareness. The mess of different devices and distributed data don't inconvenience the end user. To a degree, it's an attempt to make technology more transparent and data access more flexible, reducing computing to utility status. Nicholas Carr equates cloud computing with spice trails of centuries gone by offers this lovely quote by Eric Schmidt: "When the network becomes as fast as the processor, the computer hollows out and spreads across the network."

Also see InfoCloud Solutions for more information.
7/29/08
Items related to mobile learning
I.T. Connection:
airCalvin has been replaced with CalvinWireless. If you use Calvin's wireless network, this information is important to you.

16 (of 500) new iPhone apps aim to enhance education -- from eSchoolNews.com
Several programs in Apple's new iPhone App Store have teaching, learning, and sales in mind. Article here.

mLearnopedia -- blog addressing mobile learning from the folks at Masie Center

Medical School in your pocket -- for Nursing/Medical folks

Bonk, C. J., & Zhang, K. (2008). Empowering Online Learning: 100+ Activities for Reading, Reflecting, Displaying, and Doing. San Francisco, CA: Jossey-Bass.





Some "Read" activities: Online Poetry Readings, Online Language Lessons, Online Scavenger Hunts, Audio Dramas, WebQuests, E-Book and Wikibook Reports and Critiques, Text Messanging Course Reminders and Activities, and Online Synchronous Testing.

Some "Reflect" activities: Podcast Tours, Posting Model Answers, Collaborative and Team Blogs, Electronic Portfolios, Social Networking Linkages, Field and Lab Reflections, Reuse Chat Transscripts, and Self-Check Quizzes and Exams.

Some "Display" activities: Interactive News and Documentaries, Broadcast Events, Online Visualization Tools, of Google Maps, Anchored Instruction and Online Video, Virtual Tours, Online Timeline Explorations and Safaris, and Design Reviews and Commentaries.

Some "Do" activities: Web-Based Survey Research, Action Research, Online Tutoring and Mentoring, Learner Podcast Activities, Events, and Shows, Real-Time Cases, Wikibook Projects, and Online Role Play of Personalities.

Contains templates for 100 online learning activities -- any of which can be used in higher education.

Enabling Mobile Learning -- by Judy Brown
7/28/08
Creatively Speaking: Sir Ken Robinson on the Power of the Imaginative Mind -- thanks to Angela Maiers for the link

Some Interesting Stuff -- from Cole Camplese
"Recently I was asked to share some "interesting statistics" about what is going on here at PSU and on a national level with the use of technology by young people. Here are some points I thought could resonate."

Live webcast coverage of a total solar esclipse -- from Alan Levine
For the fifth time, the Exploratorium is providing live webcast coverage of a total solar ecplipse by sending their special team to a remote area of northwestern China near the Mongolian border (see details on how they broadcast an eclipse). This will take place Friday, August 1, 2008.

ENSEMBLE -- from Bryan Alexander and the Liberal Arts Education blog
ENSEMBLE is an international research project focused on teaching and learning with emerging semantic Web technologies. It starts this fall, having just received funding from aaa, and is scheduled to run for three years.

10 advantages of mind mapping software vs. hand-drawn maps -- from Chuck Frey, the author of The Mind Mapping Software Blog and the founder of the InnovationTools website.

260 well-done blogs -- according to Liz Strauss


Everything Is Miscellaneous: The Power of the New Digital Disorder

A.nnotate.com -- annotate documents online, for free

Broadband Said to Hit 77% of US Households by 2012 -- from PCWorld.com

Learning to write in the digital age -- a summary of talks from a previous conference from NITLE

50 Web 2.0 Ways To Tell a Story -- from Alan Levine, key person with the New Media Consortium
Also see related link that Alan mentions -- "50 Ways to Tell The Dominoe Story".

3 tips to increase your chances of pleasing a journal editor -- from Academic Productivity blog
7/25/08
Dr. Randy Pausch, author of "The Last Lecture", Died Today -- from Ask-Dr-Kirk by Dr. Delaney Kirk
Dr. Randy Pausch, a former Carnegie Mellon University computer-science professor died today of cancer. His last lecture in September 2007 addressed the issue: "What wisdom would we impart to the world if we knew it was our last chance?"

Watch his inspiring speech at the Commencement ceremony at Carnegie Mellon on May 18, 2008. It makes you think. What would be my last lecture? Yours?

The heavens declare the Glory of God! :) Images from NASA.

A Small Design Study Of Big Blogs -- from SmashingMagazine.com

7/24/08
Free Source Of Business Cases For Faculty
"Professor Diane Clements (Monroe Community College) shared with the Twitter community this link to free cases to use in business classes. These cases are designed so students can examine real business issues in marketing, finance, strategy, operations management, and human resources from a number of major organizations. The website includes lessons plans, homework assignments, and answer sheets."

Martin Weller's presentation entitled SocialLearn: learning about new ways of learning (requires Elluminate Live! which will be downloaded and installed, given your direction/permission)
Knowing Knowledge -- by George Siemens

Personalized Learning Environments -- a publication of elearningeuropa.info

Examples of using multimedia to explain things -- from CommonCraft.com

What are mashups?
Here are some links for us to better understand what mashups are:

digizen.org -- Young People and Social Networking Services -- from Josie Fraser's blog
"The project is designed to investigate how social networking services can and are being used to support personalised formal and informal learning by young people in schools and colleges."
Related site: Digital Youth Research.

Radar -- from outside.in
Tracking news, views, and conversations in 11,860 towns and neighborhoods
Note from DSC: This is very interesting/beneficial when you're running this on an iPhone, as Steven B. Johson comments here.

Knol from Google -- information below from Jane Hart of the Centre for Learning & Performance Technologies
Google has just launched Knol - an alternative to Wikipedia. This is how they describe it:

The Knol project is a site that hosts many knols — units of knowledge — written about various subjects. The authors of the knols can take credit for their writing, provide credentials, and elicit peer reviews and comments. Users can provide feedback, comments, related information. So the Knol project is a platform for sharing information, with multiple cues that help you evaluate the quality and veracity of information.

From DSC: This is very interesting to me, as the debate rages over whether information on Wikipedia should be used or allowed within academic settings. Such a site as this might really help this debate be a thing of the past...

100+ Places to Find Funding For Your Research -- from the Online Education Database site


Web 3.0
Yes, I know, we all knew the next version was coming and we are starting to hear the term "Web 3.0" mentioned more often now. (Again, I said 3.0...not 2.0...remember, the pace continues to accelerate. We will come to expect that what used to take years will now take months or even weeks.)

Though this posting by Jason Ohler, entitled, "What Drives Web 3.0, the "Semantic Web" is from several months ago, it's a good posting re: Web 3.0, which Jason says is PIMC:

Personal (connected in a just-for-you kind of way to the communities you are or could be part of)

Intelligent (self-referential, self-synthesizing, self-organizing)
Multimodal (using many kinds of media, appealing to many ways of learning, allowing for many kinds of access, input and output)
Comprehensive (drawing on the entire universe of information, which it continually updates)

A Web 3.0 Primer in 4 Steps. Want a quick overview of Web 3.0 that will bring you more or less up to speed, at least for this week? Follow these four steps:

Step 1: Read Wikipedia's Overview. This is a great starting point.

Step 2: Read W3C's technical description. It's a difficult read for non-technicians, but read as much as you can until your brain grinds to a halt. Reading even a little will help you appreciate what is going on "under the hood."

Step 3: Read Sramana Mitra's Web 3.0 = (4C + P + VS). It's an interesting perspective of where Web 3.0 is taking us.

Step 4: Go back and read Wikipedia's Overview, because it's already changed.



Another example of the new language that our kids are growing up with...

Jason Ohler's new book about digital storytelling and new media narrative in education - Digital Storytelling in the Classroom: New Media Pathways to Literacy, Learning and Creativity, is now available for advance purchase:

Episode 29 - Making It Count -- from The Digital Campus
As forms of scholarship move from the analog world of paper to the digital realm of the web, a debate has begun about how to give credit—if at all—to these new forms for the purposes of promotion and tenure. What will happen to peer review? What kinds of digital work should "count," and how? That's the featured discussion on this episode. We also cover the launch of Firefox 3, university presses putting their books on Amazon's Kindle device, and the release of better copyright records.
7/23/08
In terms of web browsers, what are "cookies"? How do I allow them or restrict them?

Video: Lessons from the Heart -- by Michael Pritchard, from Edutopia
"Former probation officer and award-winning stand-up comic Michael Pritchard, a champion of social and emotional learning, believes that 'no matter what we teach kids, love is more important than any knowledge we give them.'"
Links re: Personalized Learning Environments (PLE's) -- from EdTechPost.ca

MERLOT Journal of Online Learning & Teaching

This is not really that new, but in case you need a cool intro to your presentations, check out Wordle!

iPhone educational apps (part 2) -- from Playing with Technology by Jon Breitenbucher
Some 2.0 software that might apply to education (so far):

"My favorite apps right now are Shazam, Remote, VNC, Urbanspoon, LocalPicks, and BoxOffice. I think the apps that are the most interesting are the ones that make use of the GPS features of the phone. If I discover oher educational apps or if we develop any, I'll make sure to post about them."

The concept of using mobile devices to support teaching and learning is nothing new. The New Media Consortium's 2008 Horizon Report outlines some of the educational ramifications of mobile broadband. There are several pages on del.icio.us tagged with "mlearning" pointing to much more discussion on the topic.

From David Pogue's blog on the New York Times

The Institute for Advanced Technology in the Humanities

Upcoming Educause 2008 Conference -- October 28-31, 2008

Interesting interface -- from DSC
Here is an example of an interesting interface -- Medieval North Atlantic Virtual Objects -- that better addresses multiple intelligences, learning styles, and at the same time, it offers control of the interface to the student while providing opportunities for engagement & user control. I have long sought to provide the same content in 3-5 different ways...and let the student pick what works/connects for them.
Pedagogically-related items at Liberal Education Today


The Evolution of Digital Learning Systems Through Customization -- from CampusTechnology.com, by Ruth Reynard
The changes and challenges that new technology has brought to teaching and learning are well documented. New technology has changed how people receive, understand, and apply new information and ultimately has changed student expectations and thinking skills. Educators often refer to 21st Century thinking skills, technology skills, and knowledge skills to describe both the current changes and future changes resulting from new and immediate technology-rich or mediated learning environments. Article here.
7/22/08
George Siemens' presentation yesterday at the Desire2Learn Fusion 2008 conference:
Connectives and Collectives: learning alone, together
7/22/08

For you language professors out there! -- my thanks to Herm De Vries
Herm De Vries, Associate Professor and Department Chair, Germanic & Asian Lang/Lit at Calvin College, came into the Teaching & Learning Digital Studio a while back having already implemented a super idea. The idea illustrated a solid use of pedagogy as well as the use of technology to create an engaging, participatory learning experience. The Studio helped Herm's class with some edits/voiceovers, but the work had mainly been done. Super job to Herm and his students! With Herm's permission, here are some thoughts on the idea:
Have students either locate or write a play in the language that they are studying
Have them then rehearse/speak the play
Have them make some simple props and then record the play, using these props
Have them re-record any necessary voiceovers, if appropriate (using Garageband for example)
Export the movie (using iMovie for example) into a web-enabled format (using the Standard Settings as mentioned here)
Post the play on KnightVision's Content System, YouTube, and/or iTunes U
7/22/08
Top 100 Tools for Learning 2008 -- from the Centre for Learning & Performance Technologies
7/22/08
ZoomIt -- especially for those of you on PCs who need to zoom in on something to show your class/audience (like you can on the Mac); original idea from the Centre for Learning & Performance Technologies
"ZoomIt is screen zoom and annotation tool for technical presentations that include application demonstrations. ZoomIt runs unobtrusively in the tray and activates with customizable hotkeys to zoom in on an area of the screen, move around while zoomed, and draw on the zoomed image. I wrote ZoomIt to fit my specific needs and use it in all my presentations. ZoomIt works on all versions of Windows and you can use pen input for ZoomIt drawing on tablet PCs." Article/download item here.
7/22/08
Engaging with Social Media -- from the Centre for Learning & Performance Technologies
Also see this page.
7/22/08
'Theology in Life' -- from InsideHigherEd.com
"Benedictine University's new 'Theology of Love' class will cover areas of moral theology, yes (issues of sexual and social ethics), but also sacramental theology (marriage, for instance), and systematic theology (including Christology, or the study of Jesus). It's one of four courses comprising a new 'Theology in Life' certificate program – and a component of a new bachelor's degree in theology, which is being billed as relevant to variety of career paths. And daily life." Article here.
7/21/08
[Stanford] Education faculty to make articles available to all -- from Stanford News Service
"In a move designed to broaden access to faculty research and scholarship, the School of Education at Stanford recently adopted a policy requiring its faculty members to make their scholarly articles available for free to the public. Article here.
7/21/08
Several key collections on Flickr -- links from Liberal Education Today, by Bryan Alexander
7/21/08
Another example of the new language I've been speaking about...Soundbeam -- from -- David Warlick and his blog, 2 cents Worth
7/19/08
iTunes: Audio and Video Podcasts are now easier to locate
7/19/08
All You Ever Need to Know About Learning -- by Roger Schank
From DSC: Though I may not agree with everything Roger says here (and elsewhere), and I think he oversimplifies things quite a bit. However, I like his style and his approach; he aims to make a difference.

"[All you ever need to know about learning] is embodied in a sequence of six videos of Max Schank, age 7 months. When I came to visit Max he was not crawling, although his mother said she thought he was ready to crawl. When his mother left him with me and my son, I put a toy he liked just out of reach. When he couldn't get to it, he looked for help. Then I gave it to him. Then I took it away. So, he tried again and rolled to it. Then, I put it further away. He managed to get to it. Then, I made it harder for him. Suddenly he was crawling."
"This is all there is to know about learning. Let me summarize. First you need:
A motivated learner

– The learner must have with a real goal, generated by the learner, and the potential to accomplish that goal with a set of existing tools and processes that the learner already knows about.

A designer

- The designer sets up the situations in such a way that the goal is attainable by the learner with some effort.


A teacher

– The teacher decides when to help the student and when not to, comments on success or failure in a way that fosters improvement, and encourages the learner to try something harder after success has been achieved."
Also see: http://newsnet.byu.edu/story.cfm/68738
7/19/08
Presentation on Multi-touch technology -- from Harry van der Veen's blog
"I blogged a while ago, about the fact that I was speaking at a conference in Malmo, Sweden, regarding new interaction techniques, focussed on multitouch technology.The presentation and the video are now online and can be found at: http://www.businesstobuttons.tv/webtv/89.html."
Also see Jeff Han's presentation on TED Talks.
7/18/08
Links re: "Serious Play" -- my thanks for Mr. Ken Neville Sr., Show Producer, Walt Disney Imagineering
7/18/08
Items from NigelPaine.com
Education in a Digital World -- from NigelPaine.com
The Commonwealth of Learning (COL) has recently released a work called Education in a Digital World. You can read about it here. It has five parts:

Part 1: The Impact of Instructional Technologies
Part 2: Preparing Online Courses
Part 3: Implementing Technology
Part 4: E-learning in Action
Part 5: Engagement and Communication

And what is more, if you want to download (13 MB PDF file) it you can, for free.

Net Neutrality -- IMPORTANT!!!
"If you don't think that this is an important issue to be aware of and be prepared to fight to maintain, then look at this YouTube clip. Ultimately it is about who controls the internet and who provides the content. It is worth ten minutes of your time. Thanks Treena Hales for drawing this to my attention."
7/18/08
College Learning for the New Global Century -- from Liberal Education and America's Promise (LEAP)
"College Learning for the New Global Century is a report about the aims and outcomes of a twenty-first-century college education. It is also a report about the promises we need to make—and keep—to all students who aspire to a college education, especially to those for whom college is a route, perhaps the only possible route, to a better future....policy attention has turned to a new set of priorities: the expansion of access, the reduction of costs, and accountability for student success."
Also see: "How Should Colleges Prepare Students To Succeed In Today's Global Economy?"
7/18/08
Students Who Use 'Clickers' Score Better On Physics Tests -- from ScienceDaily.com
"Hand-held electronic devices called clickers are helping college students learn physics, according to a series of research studies.Ohio State University students who used the devices to answer multiple-choice questions during physics lectures earned final examination scores that were around 10 percent higher – the equivalent of a full-letter grade -- than students who didn't." Article here.
7/18/08
EPIC 2015
Though a bit dramatic, several interesting potential directions are contained in this short film, called EPIC 2015. It is a documentary about the history of information between 1989 and 2015.
7/17/08
e-Horizons Project -- from the University of Oxford
"The e-Horizons Project is focused on critically assessing competing visions of the future of media, information and communication technologies and their societal implications."
7/17/08
Science in the 21st Century Conference -- not sure I agree with this diagram completely, but here it is:
7/17/08
Ars goes in-depth with the iPhone 3G -- from Ars Technica, by Jacqui Cheng, David Chartier, Clint Ecker
From DSC: These are very tough reviewers, and I think it goes to show just how tough it is to please anyone these days...the bar continues to rise to unbelievable heights and almost unattainable expectations (this device is truly revolutionary). However, I haven't seen a more thorough review of the iPhone 3G yet.
7/17/08
Update from George Siemens
"I've shifted the focus on my University of Manitoba research blog to move more toward analysis or exploration of published research findings. This week's presentation is now available: Random Readings and Research Findings. If you'd like to grab the audio file only via iTunes, search the iTunes site for "George Siemens" and you can subscribe to the podcast."
7/17/08
Learning TRENDS by Elliott Masie -- quotes re: Elliott's upgrade to the iPhone 3G last Saturday
In just 2 hours, I saw my view of mobile computing change! Suddenly, my phone transformed itself into a mobile communications and communication device. Here are a few of the applications that I loaded and explored (some for work and some for play):
7/16/08
Wiki-based Collaborative Learning -- by Dr. Irfan Naufal Umar, Centre for Instructional Technology and Multimedia, University of Science - Malaysia (USM)

7/16/08
Design Trends 2008 (10 MB file) -- from SmashingMagazine.com
7/16/08
Latest edition of the Educause Quarterly is now available

Some of the articles include:

Stephen R. Ruth, Martha Sammons, and Lindsey Poulin on distance learning challenges

Benoît Burdet, Cédric Bontron, and Pierre-Yves Burgi on digital lecture-capture at the University of Geneva

Joseph Rene Corbeil and Maria Elena Valdes-Corbeilon on using mobile devices for teaching and learning

Complete findings from the 2007 EDUCAUSE Current IT Issues Survey
7/16/08
New Mexico Launches Statewide eLearning Initiative -- from CampusTechnology.com, by David Nagel
As part of its Innovative Digital Education and Learning (IDEAL-NM) initiative, New Mexico is launching a statewide program to standardize on a single electronic learning platform--Blackboard--spanning K-12, higher education, adult education, and government. The initiative will also support a new statewide virtual high school.
7/16/08
The connected world of Michael Wesch (and his students) -- from NMC, by Keene Haywood
From DSC -- be sure to review his recent presentation --> A Portal to Media Literacy
7/16/08
The Art & Technique of Personal Learning Networks -- from Warlick's CoLearners
7/15/08
The New Apple Core -- from Handheld Learning, by Chris Deering; original link from Stephen Downes
"Former Chairman and President of Sony Europe, Sony Computer Entertainment Europe and now Chairman of Handheld Learning gazes into the crystal ball and considers his bet's on the new Apple iPhone." Article here.
7/15/08
Media from Handheld Learning 2007 -- from Handheld Learning
7/15/08
Handheld Learning2008 -- from Handheld Learning
7/15/08
Kiva -- loan to someone in another country -- from yesterday's talk by Alan November
7/15/08
Pandora on the iPhone --
From DSC: The convergence continues.
7/15/08
Preserving Your Personal Digital Archives -- from the Long Now Foundation
7/15/08
Digital Learning Objects on the Open Web -- from Wesley Fryer's July 9th presentation at the Missouri Distance Learning Association's Annual Conference in Osage Beach
7/15/08
The Top 5 Platforms for Creating Educational Video Games -- from John Rice
7/15/08
Photosynth -- from Microsoft Live Labs
Photosynth software "takes a large collection of photos of a place or an object, analyzes them for similarities, and displays them in a reconstructed three-dimensional space. With Photosynth you can:
Walk or fly through a scene to see photos from any angle.
Seamlessly zoom in or out of a photo whether it's megapixels or gigapixels in size.
See where pictures were taken in relation to one another.
Find similar photos to the one you're currently viewing.
Send a collection - or a particular view of one - to a friend."
Keep Seadragon on your radar as well.
7/15/08
A Global Look at the Exploding 'Culture of Connectivity' and Its Impact on the Enterprise (1.5MB PDF file) -- from May 2008, done by Nortel and IDC
The Internet, broadband access, camera phones, voice-over-IP, instant messaging, social networking, video uploading – all make obvious the increasing importance of communications and connectivity in our daily lives. But what does all of this connectedness, this addiction to sharing information every moment of every day, mean for businesses and organizations? What decisions will companies have to make to ensure this "connectedness" becomes a competitive advantage? Where are the opportunities and challenges? What are the implications for employees, senior management and CIOs?
To answer these questions, Nortel tasked IDC to conduct a global study of almost 2,400 working adults in 17 countries. The study focused on quantifying the state of today's connectedness, tracking its acceptance and use across devices and applications as well as determining the pace of its growth and impact on the enterprise.
Here's the essence of what we found – enterprises around the world are facing an exploding "culture of connectivity." Not only is 16% of the global information workforce already "Hyperconnected," more significantly, another 36% will be joining them soon! This evolution towards increasing levels of connectivity will have a profound impact on enterprises, creating challenges in managing these new tools of connectivity while providing information securely and reliably, and ensuring that this connectivity is productive.
From DSC, this is noteworthy to me because our graduates are enter this working world. Also here are some interesting quotes to me:
Eventually I see all these devices converging/merging down to 1-2 devices that can perform multiple kinds of tasks -- like an iPhone-like-device on the 10th version. :)
7/14/08
What Do Students Think They (Should) Learn at College?
Student Perceptions of Essential Learning Outcomes -- from Paul Walker at Murray State University
"Over 80 juniors and seniors at a state university participated in a survey wherein they identified five things that everyone should learn at college, and evaluated and described how those expectations related to their courses, faculty, and grades. The students' responses show that they have a wide range of learning objectives that fall unequally under three categories: Content, which reflects material that is overtly taught at the university; Career/Academic Skills, which are generally differentiated from content by a "how to" clause or the word "skill" and are useful for either college work or career work; and Life Skills, which are useful for all aspects of life but not necessarily tied to academic work."
7/14/08
X|Media|Lab 2008 Conference
X|Media|Lab is an international think-tank and creative workshop for digital media professionals. Their 2008 Conference is meant for all digital media professionals, producers, creatives, business strategists and executives across all screen-based media content including virtual worlds, social media, digital cinema, IPTV, mobile content, computer games, and animation. The event is attended by folks from the entertainment, information, and education industries.
7/13/08
As an Instructional Designer, I need to grow in many areas -- but especially in 2


(Image of the brain from Lumosity.com)
So some key questions become:
What makes for a memorable story?
What role do our emotions play?
How can we integrate story telling (or story creation by our students) with the subject matter we are trying to relay?
How can we integrate play into our subject matter?

7/13/08
Palabea - the Speaking World
"Palabea is the international platform for language learning: Learn Languages, discover other cultures and share your knowledge in the palabea community"
7/11/08
Watch the lecture in your dorm -- then come to class to do hands on work!
Two Woodland Park High School chemistry teachers have turned class work and homework on their heads using technology. Now students listen to the teachers' lectures at home and come to class to do their work. Article/video here and an example here (18MG file - be patient).
Here are some screenshots from that example video podcast (vodcast) showing annotations being made:
Advantages of this method:
Addresses the auditory learner, the visual learner and -- assuming hands-on exercises could be done in the face-to-face class time -- it also addresses the kinesthetic learner!


It puts students in control of the lecture time- as they can pause, fast forward, rewind, and replay content -- at their own pace...and be more relaxed at that...actually present and processing the information instead of madly scribbling their notes down before the professor wipes the board clean. Depending upon the technologies involved, students can either slow down the pace/delivery of the information or speed it up.


It enables a shift in how face-to-face time within the classroom can be spent


It enables the faculty member (or publishing company) to put together & utilize quality graphics


It enables the faculty member to think over how they want to markup/annotate each "slide"


It provides a nice Table of Contents / Outline for the student to follow -- and allows the student to fast forward if they already know a topic
Questions re: this method
Are faculty interested in this method?
Are students interested in this method?
Do we need a team to put these materials together? (In this case the Subject Matter Experts (SME's) were also the ones creating the materials together, i.e. the video podcasts or vodcasts for short)
I'm excited about this approach because I've been trying to figure out how technology can be optimized and used within a predominantly face-to-face setting. This may be the way we can assist the students and keep them engaged!
7/11/08
A major move towards going mobile in the US and abroad
The iPhone has already changed the game...but with the new 3G model, users have greatly increased connection speeds to the Net in addition to a slew of innovative applications that are coming out -- some of which will benefit higher ed. Stay tuned...or should I say...stay connected.
7/11/08
Rotoball 2008 from The Carrot Revolution on Vimeo.
"This rotoscoped animation is the result of a collaboration between more than 80 students from 11 schools in 4 countries around the world." Check it out those of you involved with Art, Music, etc. -- and note the new language being used.
7/11/08
Massively collaborative imagining of the first 32 weeks of a global oil crisis
"World Without Oil is a serious game for the public good. WWO invited people from all walks of life to contribute "collective imagination" to confront a real-world issue: the risk our unbridled thirst for oil poses to our economy, climate and quality of life."
7/11/08
Blackboard vs. Moodle -- Competition in course-management market grows -- from Education Week's Digital Directions
Blackboard, which in 2006 bought its main for-profit competitor in higher education, WebCT, says that 400 precollegiate schools or school districts use the full or partial version of its academic product. The company says it welcomes open-source competitors like Moodle, because interest among schools will help expand the use of course-management systems—a market that company officials believe they will dominate. Next week, Blackboard is launching an enhanced version for small schools and districts, for an annual flat fee starting at $10,000, including online hosting and training of personnel. That rate is substantially lower than what larger institutions pay. Article here.
7/11/08
Interesting page on employee engagement -- various bloggers' blogs compiled into 1 page
7/11/08
5 Tips for Thriving in Your College Freshman Year
7/10/08
EDUCAUSE Now
EDUCAUSE Now is a monthly podcast, focusing on the intelligent use of information technology in higher education. Each episode features a variety of stories, interviews, and views that relate to IT in higher education. Subscribe to EDUCAUSE NOW RSS feed
7/10/08
New business models...? -- from Will Thalheimer's research-based blog via George Siemens
Will writes back on June 6th:
In a provocative article today in the New York Times (June 6, 2008), Paul Krugman makes the case that all media (books, music, articles, software, etc.) providers/creators will be forced to lower prices significantly or give away their products for free. The new business model will involve selling ancillary services or products. This will not only produce a profound shift in how the world works, but it will affect the learning-and-performance industry as well.

Off-the-shelf e-learning courses will get really good and be sold really cheaply to wide audiences and all the small e-learning shops across the world will collapse into three to five big powerhouses.Companies that sell vast collections of mediocre e-learning are doomed. Article/posting from Will here.
7/10/08
SocialLearn: Bridging the Gap Between Web 2.0 and Higher Education -- by Martin Weller
7/10/08
Code of Best Practices in Fair Use for Online Video -- from the American University's Center for Social Media

7/10/08
Interactive Health Tutorials -- from MedLine Plus, a joint effort of NIH and U.S. National Library of Medicine
The tutorials listed here are interactive health education resources from the Patient Education Institute. Using animated graphics each tutorial explains a procedure or condition in easy-to-read language. You can also listen to the tutorial.
7/10/08
When Web Sites Post Test Answers Online, Professors Worry -- from the Chronicle of Higher Education
"Several Web sites have emerged in recent years that encourage students to upload old exams to build a bank of test questions and answers that can be consulted by other students. But some professors have objected, many of them demanding that their tests be removed. Article here.
7/10/08
News Analysis: Colleges Should Plan—and Teach—for an Oil-Scarce World -- from the Chronicle of Higher Education
7/9/08
Good presentation on pedagogies and Web 2.0 technologies:
Eduserv Foundation Symposium 2008 - Grainne Conole
7/9/08
Wi-Fi-FreeSpot™ Directory
The Wi-Fi-FreeSpot™ Directory is a listing of locations that offer Free Wi-Fi -- including places for companies, airports, hotels/motels/inns, RV parks, and vacation rental properties.
7/8/08
Learning Theories
This site has a nice summary of the learning theories out there. Nice.
7/8/08
Examples of using Google Earth
Here are some other ideas for using Google Earth in your classroom:
7/8/08
YouTube and TeacherTube on your iPod???
This posting/article mentions some ways to get teaching materials down to your iPod. Remember, once the content has been downloaded to your iPod, the material is now portable; remember that your iPod can be plugged into a TV for larger presentations.
7/8/08
Libraries to study gaming and literacy -- from Liberal Education Today, by Bryan Alexander
A major new research project to study computer gaming, learning, and literacy has been launched by the American Library Association (ALA). The project is aimed at... Article here.

7/7/08
For you parents out there... -- from the weblog of Wesley Fryer
7/7/08
The Top 100 Liberal Arts Professor Blogs -- thanks to Bryan Alexander, of Liberal Education Today
7/7/08
Learning Objects -- my thanks to Travis LaFleur for this information
Providing Blog, Wiki, Podcasting and ePortfolio Applications to Students, Faculty and Staff Through a Common Interface. Item here.
7/6/08
100 Helpful Web Tools for Every Kind of Learner
Keywords: Visual learners, auditory learners, kinesthetic learners, mind mapping, charting and diagrams, videos and photos, podcasts, presentation tools, audio tools, text readers, audio books, note taking tools, bookmarking, interaction, & collaboration.
7/6/08
Pandora.com -- enter an artist or song...then "build" a radio station to play it.
This site was intriguing to me...as it is not only represents a piece of the multimedia pie -- audio/music -- but the idea of searching for a particular song or artist, then having the "system" go find a radio station instantly that matches my music taste (of the moment) and start playing that song or artist...wow! Amazing.
It is like the learning agents I was referring to a few months ago. Have the "system" go out and search for a piece of media that I want...and that piece of media could also be a learning object in the area of physics, zoology, linguistics, microbiology, pharmacology...then the system goes and builds a "station" for you...presenting similar objects or objects all centered/focused on a particular subject.
7/6/08
Art History Resources
7/3/08
Take this with a grain of salt-- it's from Bb -- but it does point to some trends within K-12
Learning in the 21st Century: A National Report of Online Learning
7/3/08
MERLOT's RSS Feeds -- from MERLOT.org
Quickly "pull" information using MERLOT's RSS feeds re: the following areas/disciplines:
7/3/08
Information for wide-screen monitors/HDTVs
7/3/08
Education for a Digital World:
Advice, Guidelines, and Effective Practice from Around the Globe -- copublished by BCcampus and Commonwealth of Learning, 2008
7/3/08
Bb opening up Academic Suite to talk to other learning management systems (Sakai, Moodle, etc.) -- from Blackboard.com
7/3/08
July/August EDUCAUSE Review
This issue othe EDUCAUSE Review deals withi cyberinfrastructure:
Topics include:
7/3/08
Animations
7/3/08
Attention Physics Faculty: Check out the National Science Digital Library
The Open Source Physics (OSP) project and the ComPADRE digital library are pleased to announce the creation of a new web-based collection of OSP resources. The OSP Collection provides curriculum resources that engage students in physics, computation, and computer modeling. Computational physics and computer modeling provide students with new ways to understand, describe, explain, and predict physical phenomena. The materials in the collection connect computational simulations, models, and tools with curricular resources. Registered users of the library (registration is free) can build personal collections of materials, comment on resources, and submit materials for consideration by the OSP Editors.
7/3/08
Producing Video Learning Objects for E-learning -- by Peter Fadde, S. Illinois University
As teachers, trainers, and instructional designers we should embrace the new video-on-Internet capabilities to use video more creatively, effectively, and efficiently than ever before. We can learn from YouTube to keep videos short (2-5 minutes) and to make them authentic. From "60 Minutes" we can learn the power of a properly presented "talking head." We can analyze television formats that have potential as formats for video learning objects, like the UPS ads and the variety of cable TV shows demonstrating cooking, home improvement, and car customization.

By taking charge of producing their own video learning objects teachers, trainers, and instructional designers can insure that the videos are customized for their audience and objectives. Assuming the role of video producer doesn't require technical skills as much as it requires a vision of how a video learning object can be used in instruction and the confidence to produce it yourself. Article here.
7/2/08
Teaching Teaching & Understanding Understanding -- from Angela Maiers Educational Services
Immediately below is Pat Donaghy's award-winning video entitled Teaching Teaching and Understanding Understanding (19 min):
7/2/08
From DSC: Is this the shape of things to come?
If so, what does this mean for us and how do we adapt/contribute/react to this?
Free Online Courses from Great Universities -- from Open Culture (oculture.com)

LearnersTV.com-- from LearnersTV.com
This is a comprehensive site providing FREE Video lectures, Animations, LiveOnline Tests, Audio lectures, ebook download links etc in the fields of Biology, Physics,Chemistry,Mathematics, Computer Science, Engineering, Medicine, etc... This site provides free video/audio lectures of whole courses conducted by faculty from reputed universities around the world. We provide excellent animations which helps in visualizing and understanding concepts. Free live timed online tests with instant feedback and explanations will definitely help learners around the globe. This site will be updated daily to include more free video lecture courses, animations, e-book download links and more in various subject categories. Most of the materials offered are licensed under a Creative Commons License.

Open College Textbooks - "Created by experts. Enhanced by users. Free to all."

Understanding by Design Exchange

The Center for Open Sustainable Learning

Open Minds, Open Education, and a View of Open Culture -- from NECC 2008
This talk explores how open education and culture are supported by 1:1 computing facilitated with open source tools, worldwide.

Booksie -- Publish. Read. Get read.

7/2/08
Gas Prices Afford Adjuncts Tough Choices -- from The Chronicle of Higher Education
...Forty-eight percent of all faculty members in the United States teach part time, according to figures compiled by the American Association of University Professors in 2005. So the problem that California's adjuncts are facing has the potential to be widespread. Article here.
7/2/08
Sun, Stanford Working To Archive History -- from CampusTechnology.com, by Linda L Briggs
In May in San Francisco, experts from leading universities, libraries, and research institutions around the world met as part of an ongoing effort to address a pressing issue: archiving the world's history, right up to today.

According to a 2007 report by research firm IDC, the amount of new digital information created, captured or replicated will grow sixfold in just four years, and the majority of the data will be created not by businesses, but by individuals or other "non-enterprises." Enterprises and organizations, however, will be responsible for storing, securing, and protecting 85 percent of this new digital data, IDC predicted. Article here.
7/2/08
State Agencies Bring K-12 Education Content to iTunes U -- from The Journal
7/2/08
For those involved with teaching languages --> bab.la -- for dictionaries, language quizzes, translations and more -- my thanks to Pat Donaghy's blog for this information (also see Pat's award-winning video above)
bab.la is a language project by Andreas Schroeter, Thomas Schroeter and Patrick Uecker. The idea has been on Andreas' mind for quite some time. During his high school and university years he lived in Canada, France, Sweden and the USA. He noticed that just knowing the exact translation often doesn't really help. You really need to 'live' the language to come up with the right word. Thomas and Andreas have been collecting dictionaries from different languages for a long time. Putting the things together was just a natural step: Starting a portal where language lovers can meet and exchange their ideas and learn languages from each other. Who is a better teacher than a native speaker who likes to share his knowledge?
7/1/08
For those of you traveling with kids this summer!
Travel Games for Kids: Pencil and Paper Travel Games
7/1/08
Digital Audio and Video Settings (as of July 2008) -- my thanks to Steve Niedzielski, Randy Nieuwsma, and Travis LaFleur for their efforts on this project