2016
November 29
Reading Jeremiah in Africa:
Poverty of the Knowledge of God
Dr. Bungishabaku Katho
Shalom University of Bunia
Democratic Republic of the Congo
The Bible says that it is exceedingly difficult for a rich person to enter into God's Kingdom. But are there built-in obstacles for the poor too? That is a question that Dr. Bungishabaku Katho, a biblical scholar from Shalom University of Bunia in the Democratic Republic of Congo, will address with the Calvin community. Dr. Katho has published a remarkable study of the Book of Jeremiah which is part of the new African Bible Commentary series, and in it he applies Jeremiah's vision of the righteousness and justice of God to the situation in contemporary Central Africa.
November 15
Calvin Artists in Indonesia:
LONGING, LEARNING, & HOPE

Drs. Debra Buursma and

Jo-Ann VanReeuwyk
Students from Indonesia Interim 2016

In January 2016, Profs. Debra Buursma and Jo-Ann Van Reeuwyk led Calvin art students on an exploratory arts research project in Java and Bali, Indonesia, supported in part by a Nagel Fellowship.
They met with Indonesian manufacturing, media, university, Islamic and mega-church leaders; engaged Indonesian artists and tried traditional art form; and encountered the beauty and contradictions of Indonesian life today.
Come and hear these profs and their students as they reflect on how arts projects can help us see the world in fresh and unexpected ways.


November 2
Boko Haram and the Gospel of Terror in Nigeria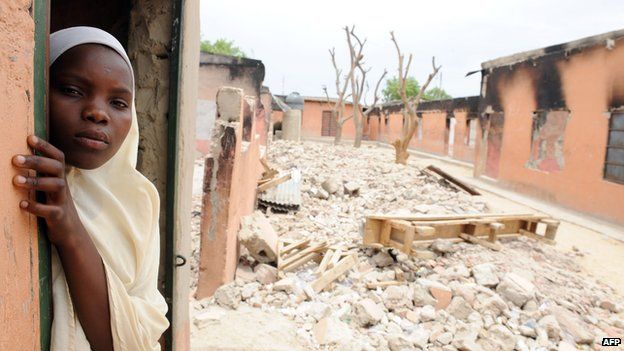 Boko Haram, a radically anti-western terrorist organization with Islamic roots has been wreaking havoc across several Nigerian states and into Cameroon as well. Many theories exist as to its origins and its intent, but our guest speaker, Prof. Edlyne E. Anugwum, a Nigerian anthropologist, says that the best way to find out what a group is up to is to ask them. So he comes to us with a report after intensive field work on the movement.
Co-Sponsors: the Nagel Institute for the Study of World Christianity, International Development Studies at Calvin, the Paul B. Henry Institute for the Study of Christianity and Politics, and the Calvin College Faith & Citizenship Initiative.
September 22
The Church & Human Trafficking in Ghana: Resistant Attitudes Toward Change
Researchers around the world estimate that there are between 21 million and 29 million slaves in the world today, and while many countries are working to eradicate this 35 million dollar industry, countries in Africa find themselves in a situation where the funding toward anti-trafficking is one of the first things to be cut. In Ghana, where Dr. Stephanie Sandberg has conducted research on anti-trafficking efforts, institutions like the International Justice Mission and Challenging Heights are turning toward the churches in the country for some help. Indeed, the government of Ghana has cut spending on anti-human trafficking for the past four years, leaving law enforcement short on resources. In a series of sixty interviews partially funded by a Nagel Fellowship in 2015, Dr. Sandberg discussed anti-human trafficking with state and international agencies, church leaders, and educators about their knowledge of slavery in the country, and what the church is doing or is willing to do to combat this growing national problem. In her lecture, Dr. Sandberg will demonstrate how the church has become resistant toward working on this problem, and where some of these attitudes come from, and how encouragement toward change in church leadership might happen.
Theological Book Network and Nagel Institute Event
February 29
You have all heard or seen the statistics: Christianity in Africa is growing FAST! But What does that growth look like on the ground? How are these Christians expressing their new identity in Christ? What are their challenges and joys? James Ault spent twenty years trying to answer these questions and his work in both Ghana and Zimbabwe led to the production of an incredible documentary that captures aspects of Christianity in Africa in ways that no book is able to. The Theological Book Network and the Nagel Institute are partnering to share parts of this documentary on Monday February 29, 2016 at the Bytwerk Theater on Calvin College's campus starting at 7:00PM. Please join Joel Carpenter and Mwenda Ntarangwi as they explore some pertinent issues raised in this incredible work. Joel will provide the context and introduction and Mwenda will offer some commentary and share some of his own stories of growing up in a heavily Christian nation with similar experiences and expressions of the faith that James Ault captures in this documentary. Join us, won't you?
2015
Note the Exits: Lessons in Democracy from Hong Kong Christians
Lida V. Nedilsky, author and professor at North Park University, Chicago, documents the everyday work of civil society. Researching about Hong Kong Christians for seventeen years has taught Professor Nedilsky that entries as well as exits are necessary features of voluntary association and the development of a critical voice.
The World the Missionaries Made
Robert D. Woodberry is director of the Project on Religion and Economic Change and associate professor of political science at the National University of Singapore. Professor Woodberry uses both historical and statistical methods to test how Protestant and Catholic missionaries influenced the societies where they worked.
2013
Back from the Crocodile's Belly: Christian Formation Meets Indigenous Resurrection
S. Lily Mendoza of Oakland University, Filipina intercultural communication scholar, grappled with the question: What happens when the "One True Story" encounters other faith stories? Drawing from her newly-released anthology, Back from the Crocodile's Belly: Philippine Babaylan Studies and the Struggle for Indigenous Memory, Mendoza will reflect on growing up as a Methodist pastor's kid and an aspiring Christian missionary trained by Inter-Varsity Christian Fellowship and the Navigators. She later came to grips with her country's colonial history and its consequences for her and her people's struggle for wholeness and authenticity. Her talk will be informed by a rich cultural memory, including the story of Filipino healers impaled by early Spanish missionaries and left on river banks for the crocodiles. She will tell us she has learned from encountering this deep ancestry in the "belly of the beast" and its larger significance for today. Cosponsored by Asian Studies, CAS, Gender Studies, History, and Religion
2012
Stob LECTURES
Wednesday and Thursday, November 14-15, 2012
7:30 p.m., Seminary Auditorium
Calvin Theological Seminary
3233 Burton Street SE
Grand Rapids, MI 49546
Lamin Sanneh, is D. Willis James Professor of Missions & World Christianity at Yale University. His latest books include:
Whose Religion is Christianity?: The Gospel Beyond the West (Eerdmans, 2003), The Changing Face of Christianity: Africa, the West, and the World (Oxford U, 2005) and Summoned from the Margin: Homecoming of an African (Eerdmans, 2012).

Faith and Citizenship with Reference to Africa: A Comparative Inquiry
Sanneh will reflect on the issues and challenges facing Christians in societies of significant Christian growth but with a scanty tradition of thinking about how faith and citizenship impinge on issues of democracy in a pluralist society. He will compare Christian and Islamic ideas, indicating the overlaps and divergences as a way of sharpening the issues younger churches are facing in Africa and elsewhere.
These lectures are free and open to public. Please join us in the Calvin Theological Seminary Auditorium.
Stob Lectures
The Stob Lectures are sponsored annually by Calvin College and Calvin Theological Seminary in honor of Dr. Henry J. Stob. Their subject matter is related to the fields of ethics, apologetics, and philosophical theology. The Stob Lectures are funded by the Henry J. Stob Endowment and are administered by a committee including the presidents of Calvin College and Calvin Theological Seminary.
The Challenge of Fighting HIV/AIDS in an African Instituted Church
Richard Nenge, Nagel Visiting Scholar

Even with the availability of drugs that can stop the onset of AIDS, community health leaders
in Africa puzzle over the hesitation they frequently see in African communities. What is going on? Plenty, it seems. Researchers have found causes of resistance to AIDS treatment in traditional customs and worldviews, but much less is known about the role that religion plays in the battle against HIV/AIDS. Richard Nenge, a theologian and an IIE visiting scholar at Calvin this year from Zimbabwe, has found some answers. He has studied the role of religious beliefs in the treatment of AIDS in one of the largest African Instituted Churches in the southern region of Africa, and he wants to report his findings to us.
An Unpredictable Gospel: American Evangelicals and World Christianity, 1812-1920
Jay Case

Many scholars and Christian leaders today have noted that world Christianity has recently ma
de an impact in Europe and North America, usually through immigrant groups, missionaries, or Christian leaders from Africa, Asia or Latin America who have settled and established ministries. Yet the influence of world Christianity in the United States did not begin with the movement of these individuals to America. Though few people noticed it at the time, world Christianity had already begun to shape America in the nineteenth century, even without the presence of non-western Christians in the nation. For instance, through the conduits established by the missionary movement, world Christianity convinced white evangelicals to establish leadership programs that led to their support for black colleges. It shaped the dynamics of African American Christianity. It intensified the ecstatic and wonder-working dimensions of the holiness movement, providing critical components to the birth of Pentecostalism. These dynamics did not just grow out of the development of global transportation, media and economic network. They emerged from the very characteristics of Christianity and evangelicalism itself.
Cosponsored by the Nagel Institute, History and Religion Departments
2011
Industrial Education and Global Black Christianity, 1880-1930: What did Booker T. Washington, Marcus Garvey and John Chilembwe have in common?
Andrew Barnes
Associate Professor of History
Arizona State University
The Role of Youth in Emerging Democracies:
Egypt, Korea, China and Papua
Robert A. Evans
Executive Director of Plowshares Institute

Filling in the Gaps in Modern Chinese Church History
Lian Xi
Persistent Old Gods: Protestant Missions and Filipino Religious Consciousness



Melba Padilla Maggay, writer and a social anthropologist
2007
Dr. Yiyi Chen
As a scholar on the Hebrew Bible and Jewish culture, Dr. Yiyi Chen will reflect on
the encountering between the religion and culture value behind the Bible and the Chinese culture during the last two centuries With the fast economical development of China for the last two decades, and ever intensifying interaction with the western world, more and more Chinese are looking into one of the corner stones of western civilization, the Bible, for experience and inspirations in order to solve many social problems.View the Poster »


2006
African Renaissance: Its Politico-Economic Initiatives, its Negations, and the Contribution of African Theology of Wisdom

Solomon Nkesiga



Dedication of the Nagel Institute, May 2006
The keynote address was given by Lamin Sanneh, D. Willis James Professor of Mission and WorldChristianity and professor of history at Yale Divinity School.