If you have questions regarding any of these events please contact
Shirley Lautenbach at 299-3584, Don Lautenbach at 901-2170, or ministrysl@yahoo.com.
*Member Event refund policy* - Important cancellation information listed at the bottom of the page.

Wednesday, May 6- Cell Block 7 and the Ella Sharp Museum- 8:00 am
(Note that Wednesday, May 6 is the correct date)
A repeat trip, the Cell Block 7 museum is a new and unique site located within an active working prison system.
Cell Block 7, in the Jackson, Michigan penitentiary, is a representation of life as an incarcerated inmate at what was once the largest prison in the world. We will receive an overview of operations and exhibits followed by a self-guided tour exploring all areas of the cell block. After lunch we will visit the Ella Sharp Museum. At the Ella Sharp Museum we will enjoy the guided tour of the elegantly furnished 19th century farmhouse and experience the Dibble one-room farmhouse, Eli Stilson's log house and the Merriman- Sharp Tower Barn. There are six galleries of art and other interesting collections.
Cost: $65 (includes transportation, all admission costs and lunch)
Wednesday, May 13, CALL Annual Meeting and Luncheon
The 19th annual CALL Meeting and Luncheon is scheduled for Wednesday, May 13, at the Prince Conference Center. Doors open at 11:15. CALL will present a short meeting including affirmation of new board members and distinguished service awards. An excerpt from the Calvin Theatre Company's production - Pride and Prejudice is scheduled. The menu includes a hot sandwich and dessert for $10 per person for CALL members only.The event is expected to conclude at 1:00 p.m. Please arrive no earlier than 11:15. Registration form
Cost: $10

Tuesday, May 12, Purdue Varsity Men's Glee Club- Closed- Waitlist Only
This trip is outstanding and we are including it again this year by popular demand. The Glee Club is a widely acclaimed musical group that has inspired audiences on nine European tours and has performed at five presidential inaugurations. This dynamic musical troupe employs a versatile repertoire including gospel, classical choir selections, familiar opera choruses and much more. They utilize small groups and outstanding soloists to further enhance their performance. We will have lunch at the center, where a glee club member(s) will be at each table to talk about the history and rules of the Glee club. Plan now to attend this popular musical performance. Cost - $95.00 Includes deluxe motor coach, coffee and rolls, lunch and the concert.
Saturday, May 30- Things We Couldn't Say- Master Arts Theater- 11:00 am

May 14 is the 75th anniversary of the invasion of Rotterdam in WWII. Our program will commemorate the work of those involved in the Dutch Resistance. To give the background for the Master Arts play, we will see the documentary "Making Choices: The Dutch Resistance During World War II." This documentary explores the lives of four Dutch citizens who took a stand to protect Jews and resist the overwhelming power of the Nazis during WWII. The four are Diet Eman, John Witte, John Muller and John Timmer. This inspiring documentary tells their stories of fear, courage, danger and faith as they put their lives on the line to do what they thought was right. This documentary provides wonderful background information and will help us understand the play, based on the true story of Diet Eman. The program and luncheon will be in the Calvin Commons Board Room, second floor. Persons will drive individually to the play at 1:00 for the play that begins at 2:00 pm.

Cost: $28- Documentary, lunch and play (30 person limit)-Open to CALL members and guests. Cost is $15 for just the documentary and lunch (no limit).
All World War 2 veterans will be honored with a free ticket to the play. Cost for World War II veterans for the documentary, lunch and the play will be $15.00.

Thursday, June 4 – The Best of Sandi Patti - Shipshewana - 9:30 am
Invite your friends and spend the day seeing the beautiful St. James chapel and listening to the inspiring music of Sandi Patti. Our day begins with a picnic lunch, a visit to the Howe Military School and a tour of the beautiful St. James Chapel. The chapel, built in 1902, was listed in the National Register of Historic Places in 2001. Upon entering the narthex, you pass under the bell tower, clock and chimes. Entering the Nave you observe a copy of the ceiling of the Chapel of All Souls and the Nave of Magdalene Chapel, both in Oxford, England. The woodwork was carved by carvers from Oberammergau, Germany.
Sandi Patti is the most awarded female vocalist in contemporary Christian music. She has won 39 Dove awards, five Grammy awards and is a Gospel Music Hall of Fame inductee. Sandi Patti will thrill us with her beautiful renditions and her inspirational testimony. She will perform in the small intimate theater at Blue Gate. Our day includes a picnic lunch, visiting the shops of Shipshewana, and a full course Amish dinner.
Cost: $89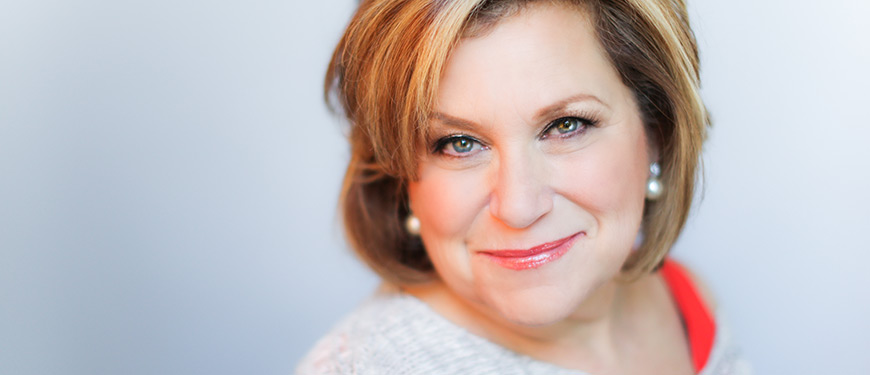 Thursday, July 23 – Detroit Tigers vs. Seattle Mariners – 8:30 am

Join us for our popular annual trip to Comerica Park to cheer on the Detroit Tigers as they battle the Seattle Mariners. Coffee and rolls are provided on the way and snacks on the way home. The game is at 1:00 and you will receive a ticket for a free hot dog and a pop.
Cost: $85 (this trip is for CALL members, friends and grandchildren)
If you have questions regarding any of these events please contact
Shirley Lautenbach at 299-3584 or Don Lautenbach at 901-2170. The email to use is ministrysl@yahoo.com.

*Member Event refund policy*
For half-day events: no refund

For one-day events:
50% refund will be issued for a cancellation made 25 days or more before event;
25% refund will be issued for a cancellation made 16-24 days before event.
No refund will be issued 1-15 days before event.

For multiple-day trips:
No refund of deposit.
50% refund will be issued for a cancellation made 16-30 days before event.
No refund for a cancellation made 1-15 days before event.