Current Groups
Biking
Birding
Brass Ensemble
Knitting
Memoir Writing
Dementia
If you would like to join a group(s), or start a new group, please notify the CALL office at 616-526-8777 or call@calvin.edu
Each group plans its own activities and sets the times for its meetings. The leader(s) of each group will provide notices to the CALL office about the activities of the group. These updates will be shared with the CALL membership through the website, e-news, email and the monthly CALL News.
The Biking Group
Newly resurrected, the biking group is a group of CALL members and friends interested in moderate biking exercise. Re-established in June of 2015, those interested can join at any time and as often as they able by contacting the leader, Wilbur Zike, at wilburzike@hotmail.com or 884-5587. You are asked to let him know each time you attend so the group knows when all participants are accounted for before setting off on their next adventure and who to contact if last minute changes occur with the schedules outing. An added bonus is that stops for ice cream and such are often inculded!
Greetings bikers,
It looks like Friday, June 17, this week will be another good day for a ride. We will ride around Millennium Park, weaving our way in and out, trying to avoid the hills as much as possible. Let us plan to start the ride at 11:30 a.m. We will meet at the Millennium trailhead at the Kent Trails access point.
Directions: find your way to Butterworth street west of the river: continue west until you have just passed under I-196. You will find the trail head on your left just past the interstate. Do not turn into John Ball Park. The trailhead is just west of that.
As per usual, those who are able to ride, please give me an email response. I regret there are no food facilities on the route, so if you want to stop for a rest and nourishment at the pavilion please bring your own snack and drink.
Shalom,
Wil Zike
In the event of inclement weather, the coordinator will contact all those on his list. The office will not have information on any changes due to weather.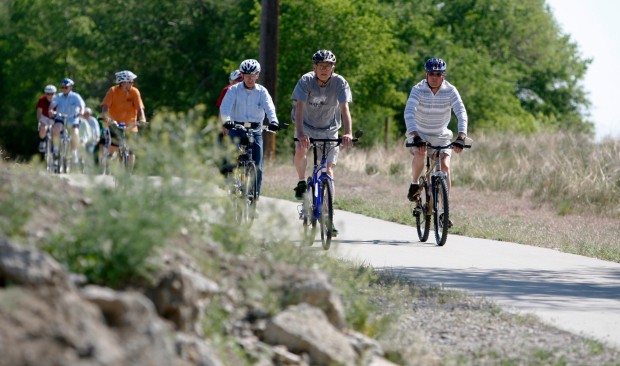 The Birding Group
Come walk the woods and enjoy God's amazing creation! Bill Sweetman leads our birding interest group again this spring 2016. He facilitates outings on the following Thursday's: April 7, 21, 28, May 5, and 19. The group will meet 8:15am on these Tuesday's at the gate house by the Bunker Interpretative Center on the east side of the Beltline. We invite you to explore the Ecosystem Preserve and its 40 acres of forest, wetlands and meadows. One mile of trails are available for wandering, taking in the beauty of each season, and discovering 170 bird species (about 60 nest here). Additional off-site locations are also included. Grab a pair of binoculars and enjoy this bird-watching haven! For questions, please contact Bill at bsweettours@gmail.com.
Brass Ensemble
The ensemble rehearses in the Calvin Seminary chapel on Monday afternoons. We enjoy getting together and playing good brass octet music, and we are also interested in performing on occasion.
The CALL brass ensemble has expanded to twelve members this year. There are six trumpets, three trombones, one French horn, one baritone, and one tuba. We practice on most Monday afternoons, in the Calvin Seminary chapel, at 3:30 PM. New members are invited to come and check us out at any time.
This past spring the group played at the annual CALL meeting and luncheon, as we have for several years. In addition we played last fall at a Thanksgiving/Christmas hymn sing in Dorr, MI, sponsored by four of the churches in Dorr, and also at a Forest Hills Senior's luncheon. Occasionally we have played at a church service, the latest ones being Brookside Christian Reformed Church and First United Methodist Church.
The group enjoys getting together to play good classical music, religious music, and even some arrangements by local composers. This is a CALL Interest Group, and is open to all CALL members. If you are interested, contact Roger Griffioen, 452-3328 or rdgriffioen@att.net.
Knitting Group: Wednesdays, 1:30-3:30 PM

2016 Summer Schedule: Our new day is Monday from 1:30-3:30. Here is a list of the dates to add to your calendars: June 6, June 20, July 11, August 1, August 15, August 29, September 12, and September 26. On October 5 we will resume meeting on Wednesdays from 1:30-3:30 every week. We meet in the Youngsma Building, second floor, north end. ** Note the location change.

The normal schedule for this group each semester (September - December and February - May) is Wednesday afternoons from 1:30-3:30 p.m. in the Youngsma Building (north of the Nature Preserve on the east side of the East Beltline) on Calvin's campus. All levels of knitters are welcome to join. To learn more please contact the knitting leader, Diane Noorman, at dnoorman@sbcglobal.net or 942-0046.
Quotes from members of the Knitting group:
"How I have enjoyed CALL's knitting group! What a great group of gals! We share our knitting projects with one another and encourage one another in our knitting. It's a casual get together and we have lot of fun."
"The Knit group has given me a group of new friends. I have learned many new patterns. We inspire each other to advance our skills."
"Our leaders are super! They are patient, knowledgeable and fun!"
"I am fairly new to the knitting group, but am already forging new relationships with Godly women. I am going through a difficult time in my life and when I was invited to join the group it meant so much to me. Not only do I learn more about knitting, but at the same time build a community."
"I come to knitting for the company, for instruction, and just to set aside some planned knitting time."
"I like the fellowship of "like-minded" people and I meet new people. If I need help it is available. I also get new ideas for projects and yarn."
Memoir Writing
Do you like to spend time with others who like to write? Do you neglect your writing when you are not taking a class? Keep your writing life alive by sharing your work with others in this new interest group. In an informal, workshop atmosphere, there will be no assignments and all genres are welcomed The group is meeting through the spring months from 1:00-3:00 on Thursdays in Hiemenga Hall, room number 468 (upstairs from normal CALL classes).
As with all our interest groups, feel free to come as you are able and contact the leader of this interest group if you plan to attend or have any questions. (A map of the campus is on the main page of our website.) The leader of memoir writing is Jim Boldenow at jim.boldenow@gmail.com or 808-1148.
SO…MY WIFE HAS (might have) DEMENTIA…NOW WHAT?
All sessions meet Tuesdays from 3:15 - 4:30 PM in the Conference Room at the new Calvin College Rehabilitation Services Center, 1310 East Beltline, Suite 230. (NE corner of East Beltline and Lake Drive)
Each session starts with short talks about dementia--but there is room for lots of discussion.
Who might be interested? Any husband or male caregiver of a dementia family member--whether she's been diagnosed with mild cognitive disorder, or in the intermediate or advanced stage--or, whether you're concerned she might have it and wonder about the "signs."
Facilitators: Among the facilitators are key professionals in the field of aging and dementia care including:
Elizabeth Nagel, Director of Mental Health, Kathy Mindes, RN, Denise Skonieczny, RN, MSN CCM, and Christine Abanilla, LMSW--all from the Holland Home complex.
Conveners: Ray Vander Weele, past CALL president and Cal VerDuin, retired Vice-President, Mazda Great Lakes.
Fees: There are no fees to join the group, but register with Ray or Cal. Group size is limited. (rvweele@comcast.net or calpatv@comcast.net for sign-ups and questions).
The Gardening Group
**This group is currently looking for a person (or a few people) to plan activities.
In the 2009-2010 year the Gardening group visited Meijer Gardens to see the butterflies and listen to a talk by Lucinda Grover. Patricia Pennell from W.M.E.A.C. visited the group to speak about native plant and rain gardens. Other meetings included a time for a plant exchange with group members and visits to member's own backyard gardens. Randy Van Dragt led the group through the Calvin Nature Center and Rebecca Shilt spoke about plants and gardens.